With over 230 clothing stores, Utah is a perfect place for people to find stylish garments. But that's not the only aspect that makes Utah a key figure in the world of textiles. It's also known as a reliable wholesale producer of apparel, making it invaluable for store owners to source high-quality garments locally.
However, is that really the case? There are many Utah-based clothing companies, but not every company will offer everything you need. We'll help you separate the wheat from the chaff. Here are the 10 best clothing manufacturers in Utah.
Eunice Apparel Design – The Best Utah Clothing Manufacturer of High-Quality Women's Garments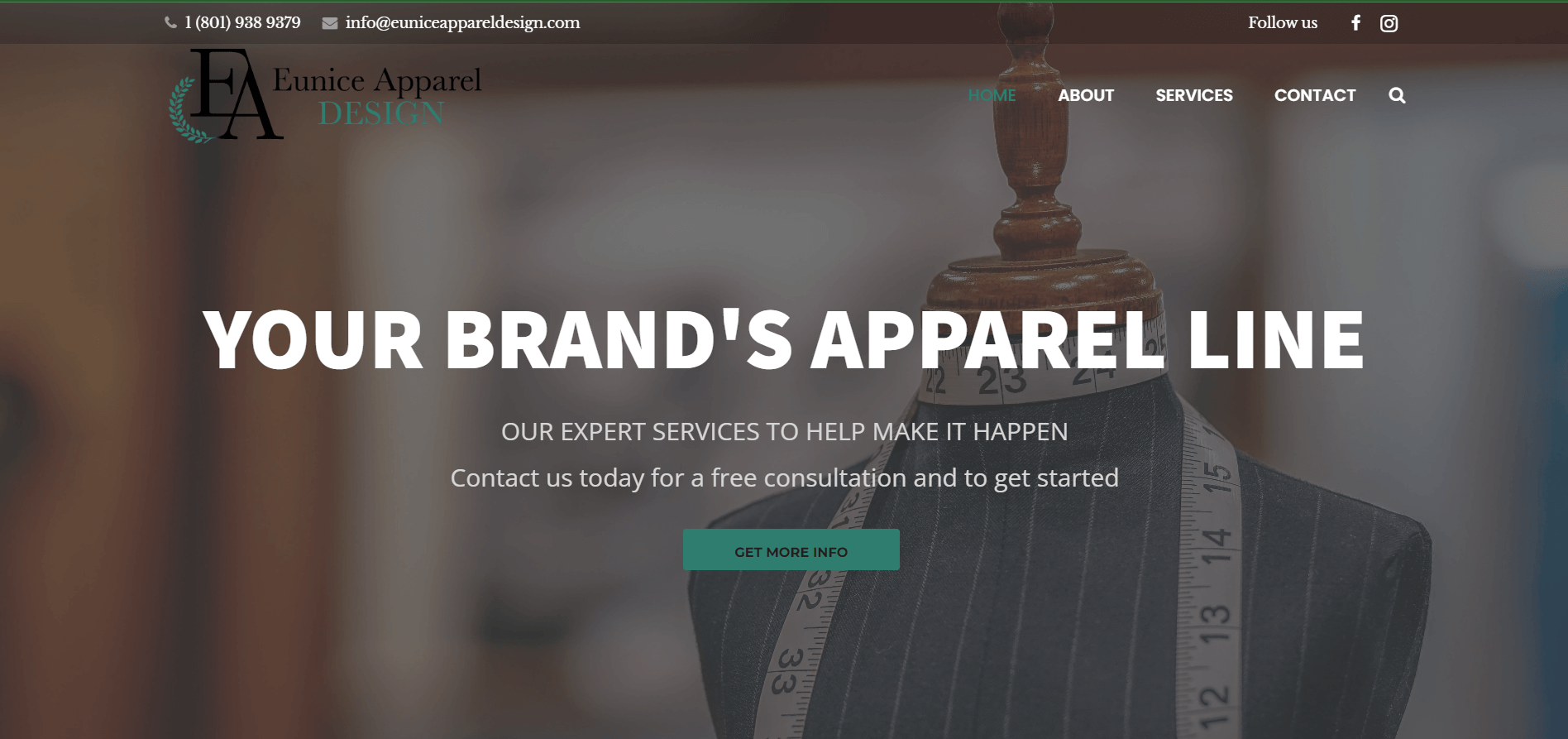 A large part of having a successful fashion business is selecting your niche. If women's clothing is your pick, Eunice Apparel Design is a solid choice. The company specializes in all types of ladies' garments, including dresses, skirts, jeans, leggings, and pants. This allows you to sell attire for different seasons.
Another reason Eunice Apparel Design is popular is its design assistance. If you choose not to use the manufacturer's ready-made designs, the staff can help you develop some of the most impressive patterns.
When it comes to minimum order quantities, you don't have to worry about unreasonable amounts. The company keeps them relatively low, which is perfect if you're targeting a smaller market or need to supplement an existing fashion line.
On top of that, this Utah clothing company goes to great lengths to support small fashion businesses. If you're just starting out, they can help you figure out the ideal customer and perform market research on your behalf.
Pros:
Experienced maker of women's clothing
Design assistance
Thorough market research
Cutting-edge equipment
Cons:
Men's and children's clothing not as reliable
Low sustainability
Hollywood Suits – The Best Utah Clothing Manufacturer of Men's Suits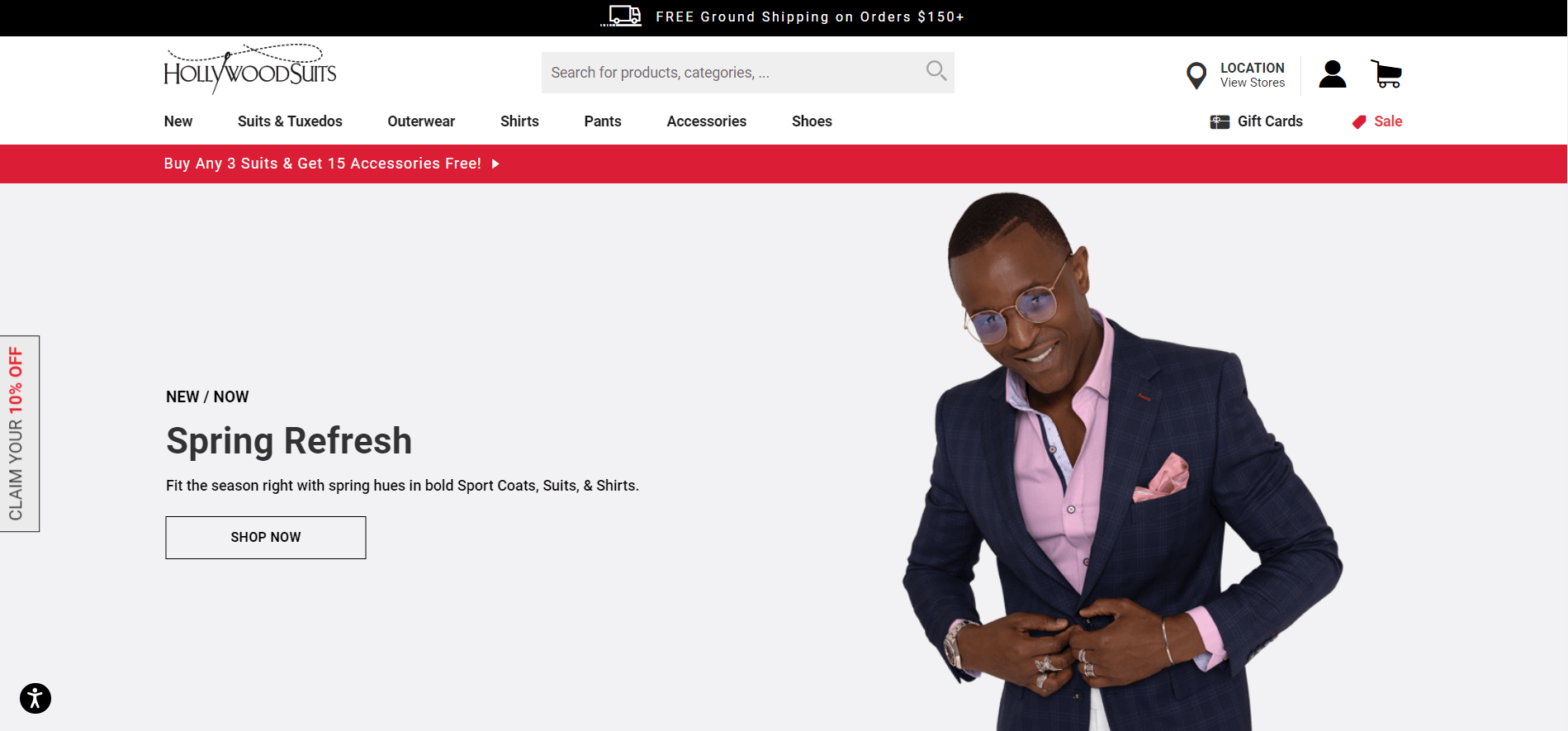 Eunice Apparel Design's niche is women's clothing. Hollywood Suits is on the other end of the spectrum, as they specialize in men's outfits.
More specifically, they make men's formalwear. Suits and tuxedos are their bestsellers. Both types are available in a number of sizes, including modern fit, slim fit, vested, big & tall, and tailored fit. As a result, they're one of the best clothing manufacturers in Utah if you want to help gentlemen dress fantastic regardless of their body type.
Other than suits and tuxedos, the producer makes excellent shirts, pants, blazers, puffer jackets, and topcoats.
Then, there are accessories. From ties and bow ties to belts and socks, the manufacturer provides all sorts of sundries for a clean look. The enterprise even has reliable shoe production, allowing you to diversify your portfolio.
Pros:
One of the leading purveyors of men's suits in the U.S.
They make suits of all sizes
Other outerwear is available
More than 40 years of experience
Cons:
No women's clothing
Large carbon footprint
Master Brands – The Best Utah Clothing Manufacturer of Protective Clothing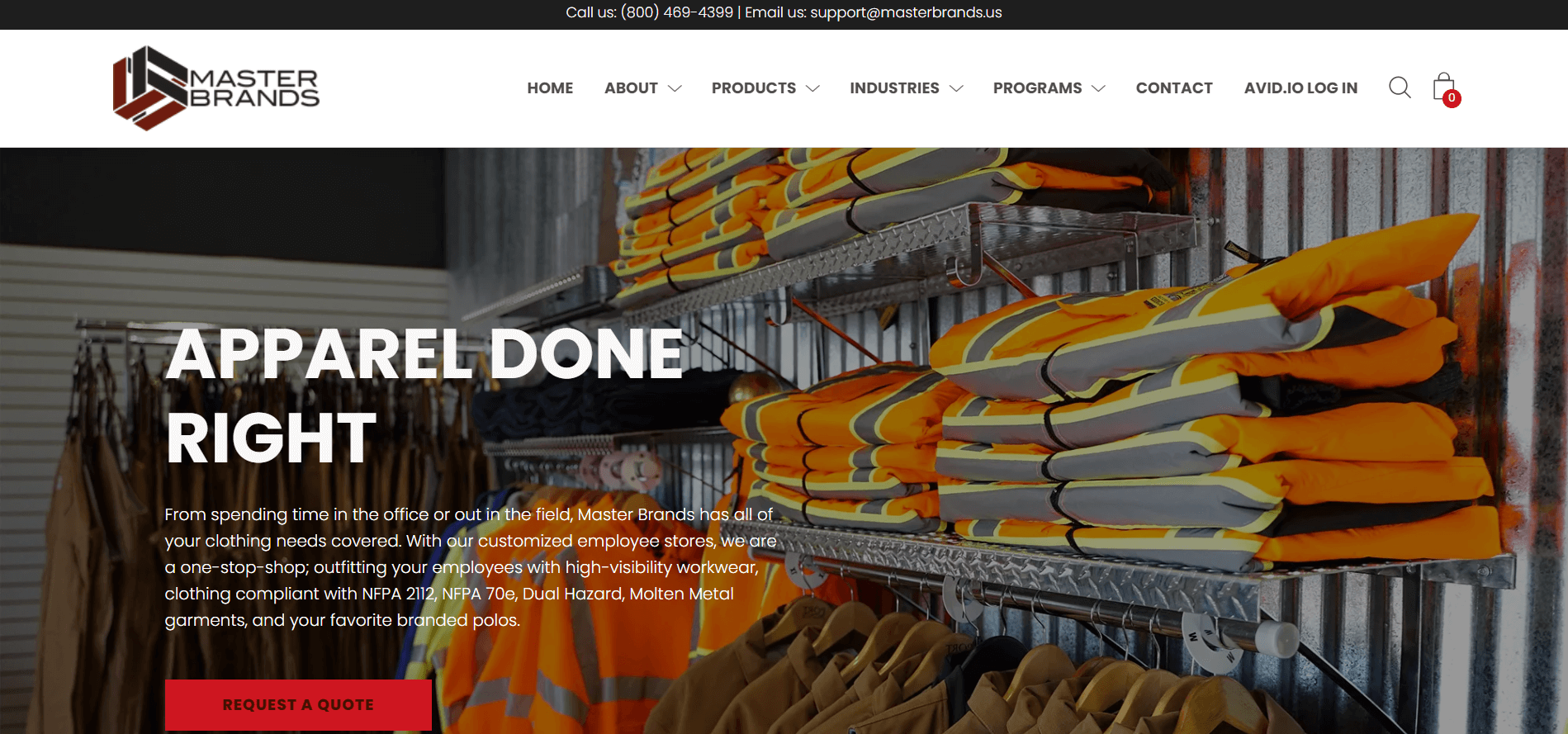 The global workforce is growing by the day. Some of the jobs are dangerous, which is why the employees need adequate equipment. That's where Master Brands comes in.
It's one of the finest Utah dress companies of robust garments. The outfits are made of super-sturdy materials that are more resistant to tears than standard clothing. This makes them perfect for various industries, such as oil and gas, construction, and mining.
Another impressive offer from this manufacturer is fire-resistant garments. By weaving in fire-retardant materials, the protective gear won't melt or combust when exposed to searing heat.
Finally, Master Brands apparel can significantly reduce workplace accidents caused by low visibility. The manufacturer can develop and provide outfits with reflective strips that stand out in the dark.
Pros:
Ideal clothesmaker for industrial use
Fire-resistant clothing
High-visibility attire
Quick turnover time
Cons:
No options for standard clothing
Slow shipping to Asia and Australia
The Connecting Thread – The Best Utah Clothing Manufacturer of Men's and Women's Summer Wear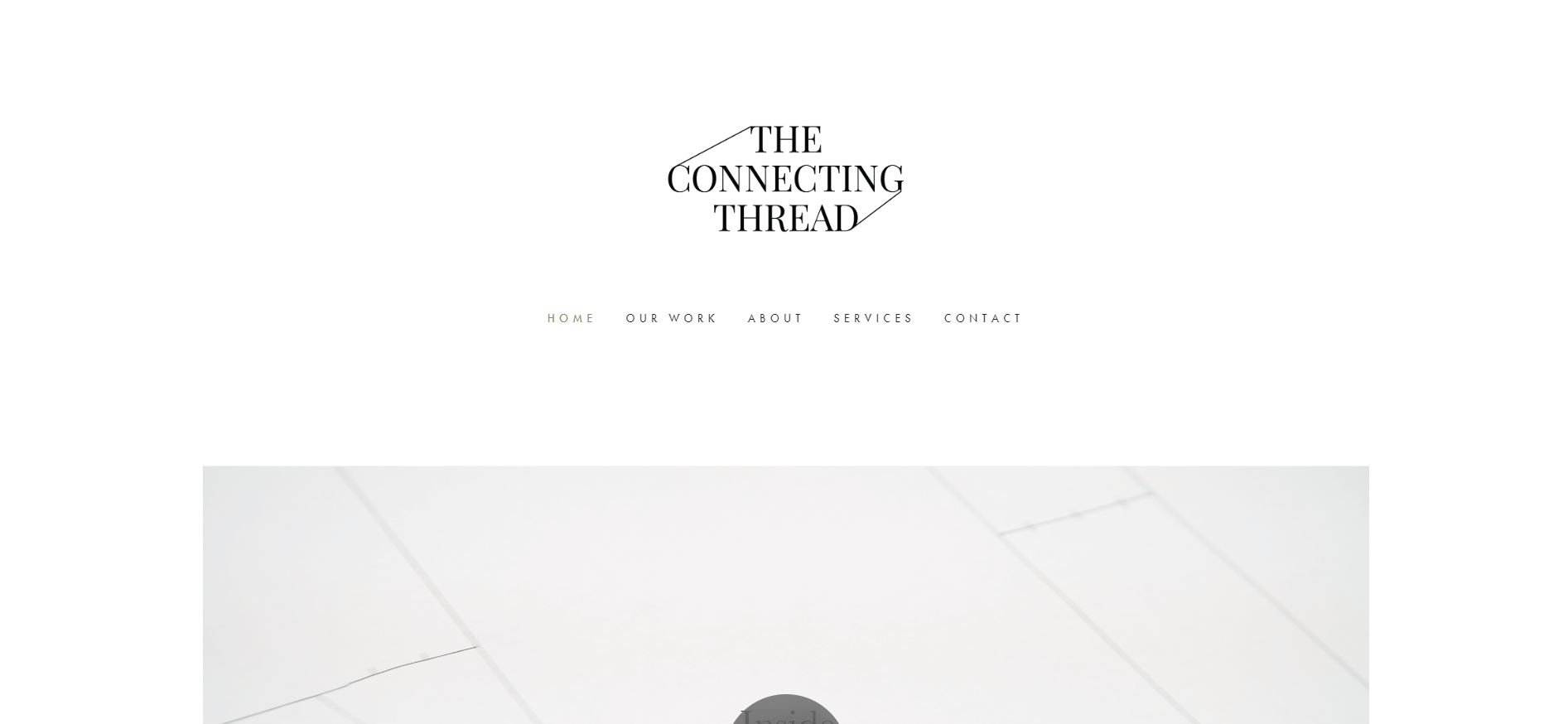 Making clothes for all seasons can be too much to handle if you're starting out. You may be more interested in selling summer garments. If so, consider The Connecting Thread.
When it comes to men's garments, you can find a number of stylish products. Trunks, shorts, and swimwear are the most popular options.
The women's collection is even more diverse. Besides swimwear, you can also commission the manufacturer for dresses, silk shirts, leggings, lingerie, and overalls.
In terms of sustainability, this is one of the best Utah clothing companies. The company sources materials from reliable suppliers to help reduce its carbon footprint. There are also organic cotton garments and other non-toxic alternatives.
Lastly, the company provides private label services.
Pros:
Solid maker of men's and women's clothes
Sustainable manufacturer
Private label services
Design and brand development assistance
Cons:
Contacting the company takes a while
The colors could be more vibrant
Savvy Apparel Studio – The Best Utah Clothing Manufacturer of Reliable Apparel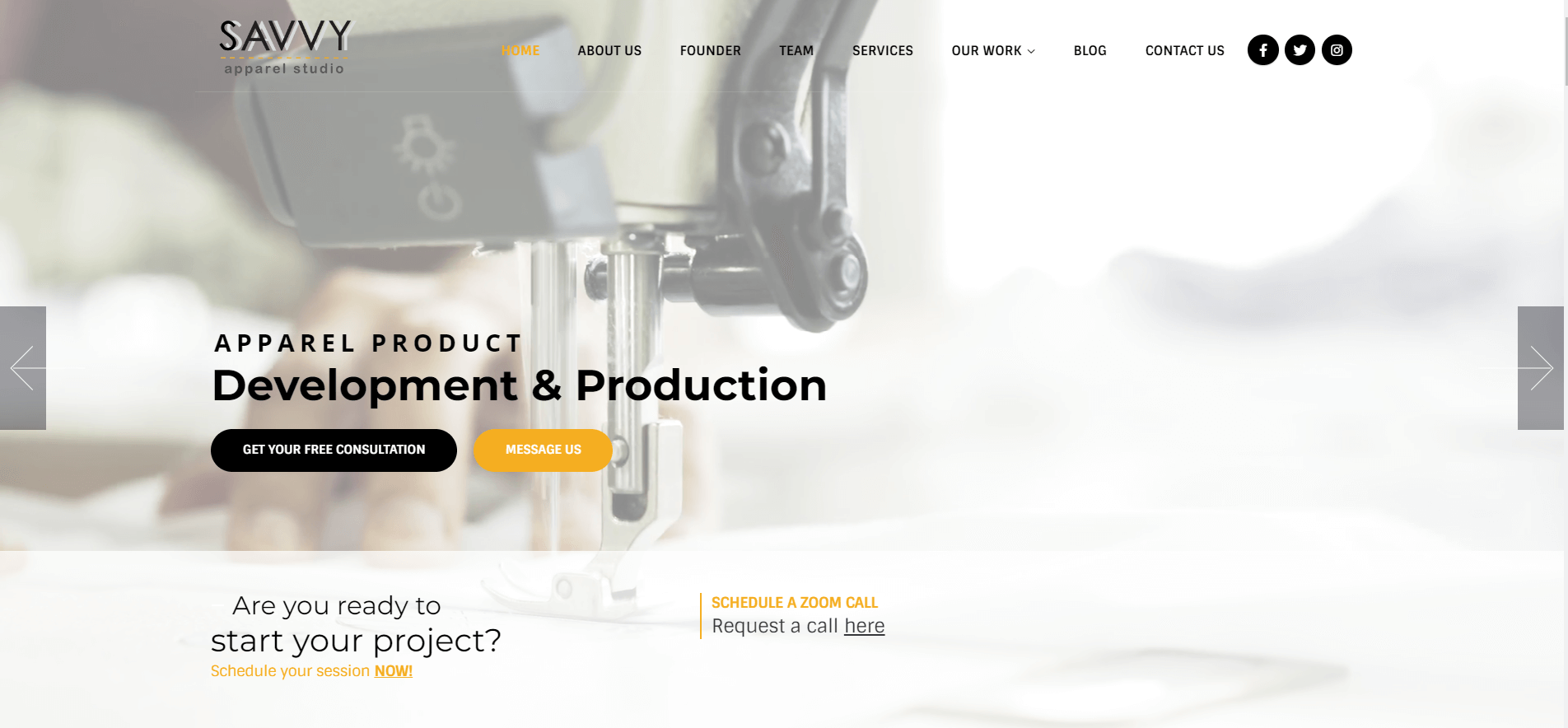 If a company's resume says it has worked with retail giants, it's a big plus. That's exactly what Savvy Apparel Studio offers.
The manufacturer has produced garments for some of the largest clothes chains on the planet, including Walmart, Costco, Macys, and Nordstrom. With that info in mind, the company specializes in extremely high batch sizes.
What makes Savvy Apparel Studio one of the finest Utah-based clothing companies is quality checks. The manufacturer inspects garments at different stages of production to verify the right size and reduce the risk of flaws.
On top of that, sewing isn't the only service on offer. The company also provides apparel design, marking, pattern creation, digitizing, and grading.
Pros:
Proven partner of large clothes retailers
Stringent quality checks
A wide array of services
Makes all types of clothes, including workwear, streetwear, and ski wear
Cons:
Outsourcing production to Vietnam
Sending final samples sometimes takes weeks
Alanic – The Best Utah Clothing Manufacturer of Marathon Wear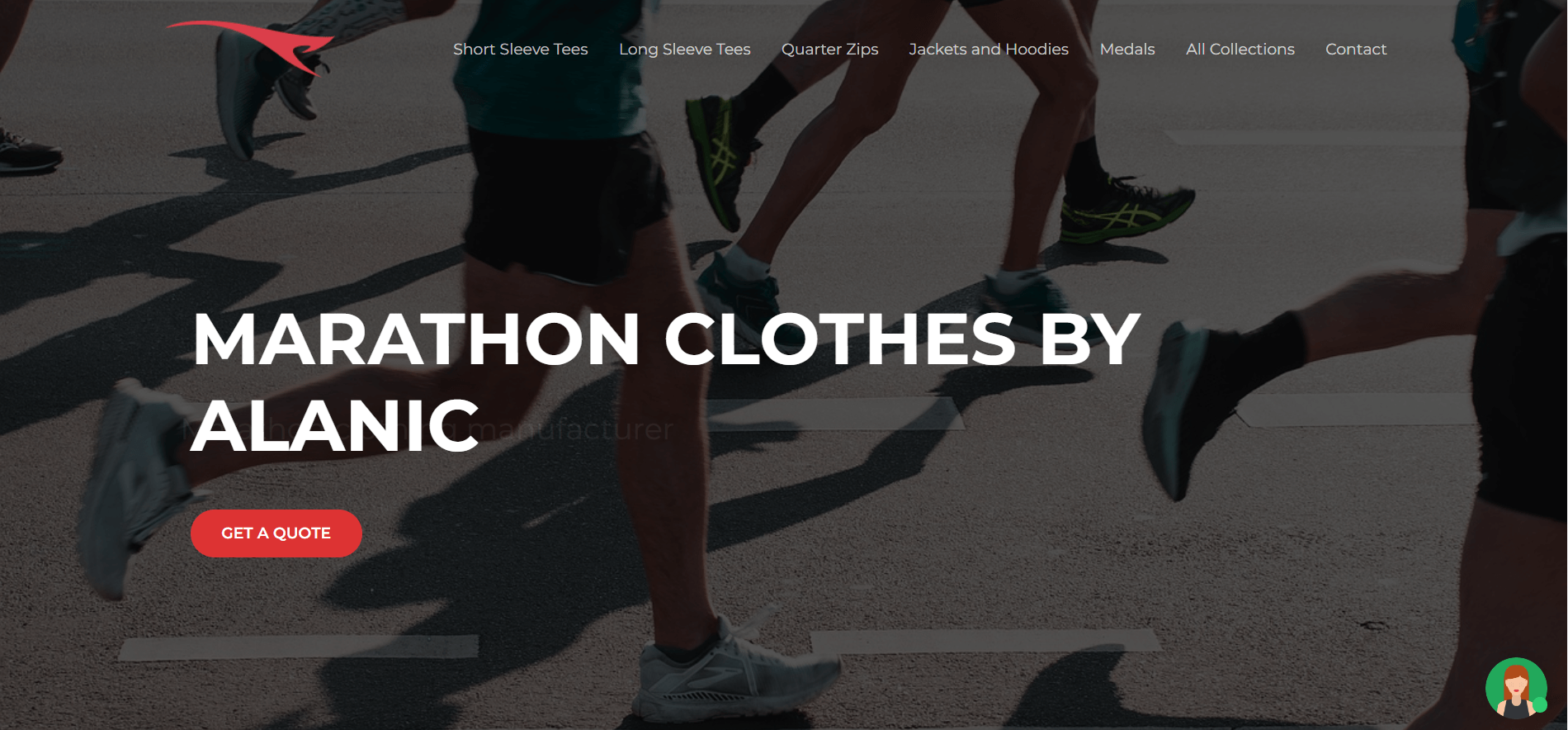 If you have customers who enjoy running marathons, it's up to you to provide comfortable, performance-boosting clothes. The only way to do so is to team up with a maker of race gear, such as Alanic.
Alanic is known for a whole host of marathon clothes. Whether you need men's or women's shorts and T-shirts, this company is an excellent choice. Alanic has worked with over 2,000 brands that sell similar garments, so their staff knows what they're doing.
Shorts and T-shirts aren't the only items in this garment-maker's assortment. The brand can also make high-quality hoodies, quarter zips, jackets, and long-sleeve tees. All of which are perfect for autumn or winter marathons.
Lastly, the manufacturer utilizes reliable materials, incorporating breathable fabrics in its designs to help your customers reach the finishing line with both style and comfort.
Pros:
Experienced maker of marathon clothes
Superb T-shirts and shorts
Warm garments available
No design fees
Cons:
Inspecting the factory in person is rarely possible
Poor customer service
ACE 1 APPAREL – The Best Utah Clothing Manufacturer of All Kinds of Women's Wear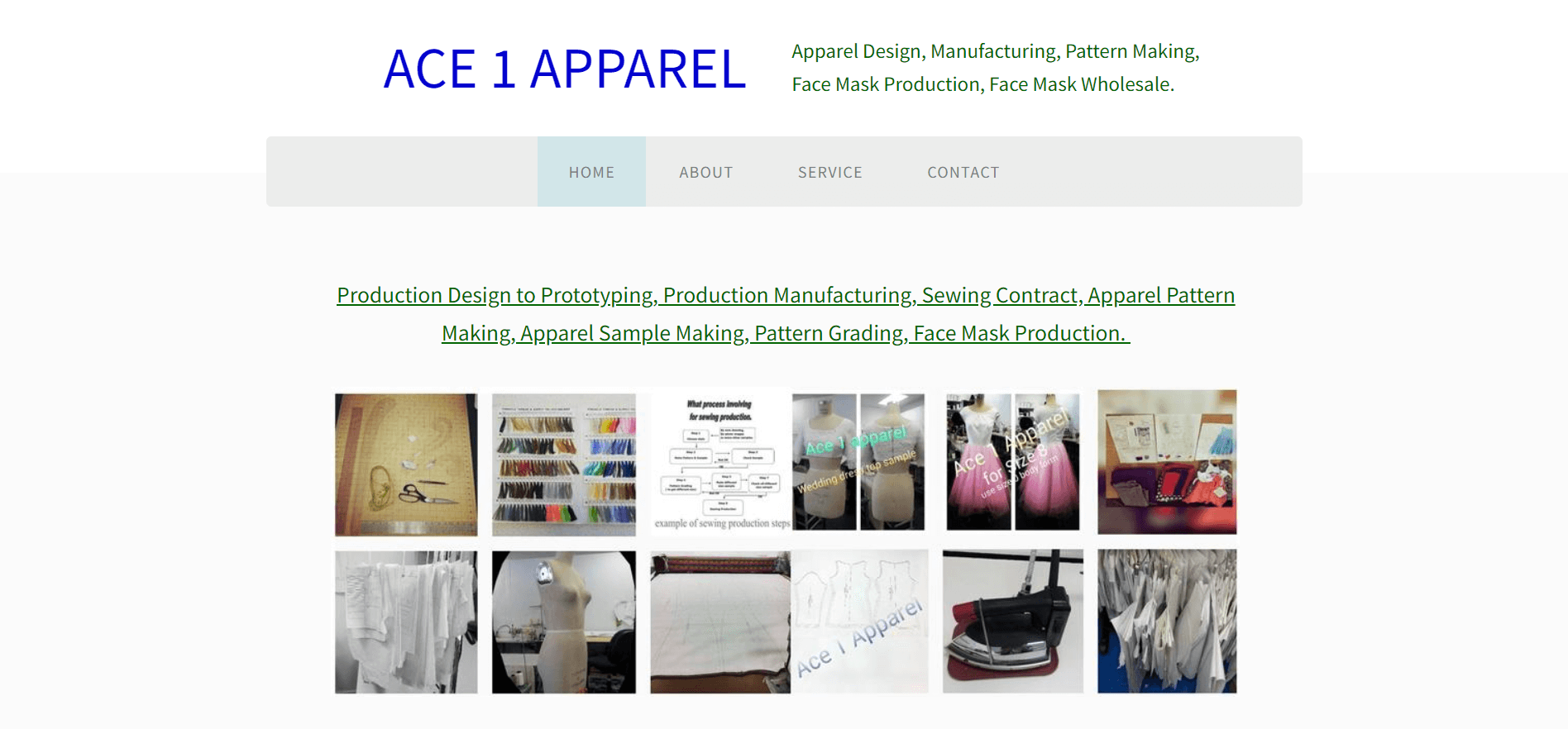 We're continuing our list of the top 10 clothing manufacturers in Utah with yet another women's clothesmaker. ACE 1 APPAREL brings a lot to the table, but it focuses on versatility. Rather than produce just one or two types of garments, it lets you choose from a whole spectrum of ladies' wear. This includes dresses, shirts, mini-skirts, nightgowns, and underwear.
What's also great about this Utah clothing company is its advanced technology for mass production. For instance, the StyleCad-driven system speeds up production and makes grading more accurate.
Furthermore, if you're having trouble designing your garments, don't panic. ACE 1 APPAREL offers a multitude of design assistance services to get your business underway.
Pros:
A multitude of women's garments are available
Hi-tech production for faster and more accurate results
Design assistance and consultation
Sampling is generally quick
Cons:
Slow responses to website inquiries
Not the most sustainable producer
Fusion Clothing – The Best Utah Clothing Manufacturer of Sustainable Outfits for the Entire Family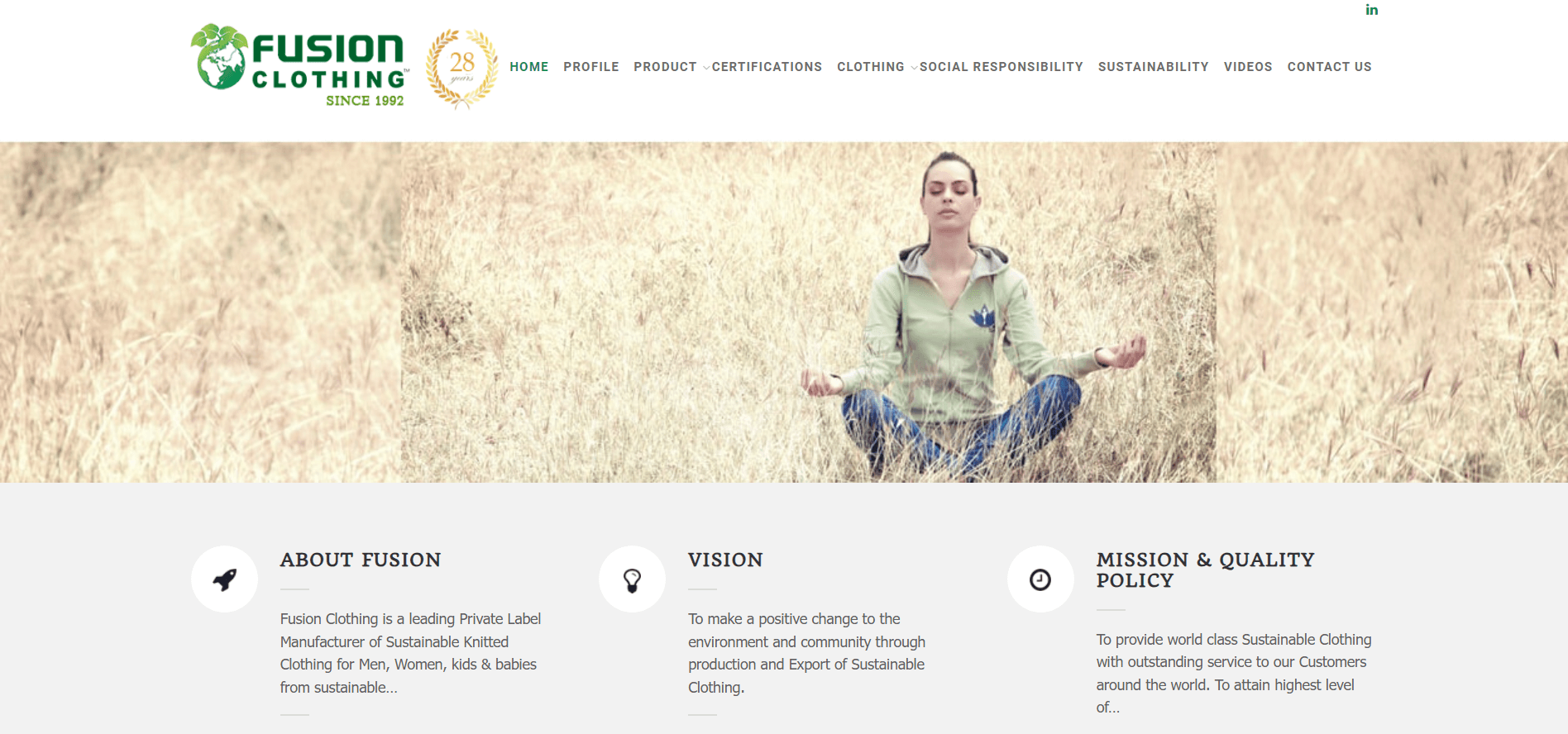 We've mentioned several brands that don't quite live up to rising sustainability standards, but Fusion Clothing isn't one of them. As a Global Organic Textile Standard (GOTS)-certified enterprise, it abides by the strictest green guidelines out there. It utilizes safe sourcing and production methods to lower its carbon footprint and deliver non-toxic garments.
Moreover, Fusion Clothing makes outfits for the entire family. From hoodies, tracksuits, and jeans to t-shirts, overalls, and onesies, there's apparel for everyone.
Lastly, you can commission the producer for a variety of accessories, with its collection of bags being particularly notable.
Pros:
Highly sustainable
Organic fabrics for men, women, and children
Accessories available
Smooth shipping to the U.S., Canada, and South America
Cons:
Seems to struggle with getting kids' sizes right
Slow shipping to Australia and Asia
Wasatch Apparel – The Best Utah Clothing Manufacturer of Breathable, Flexible Sportswear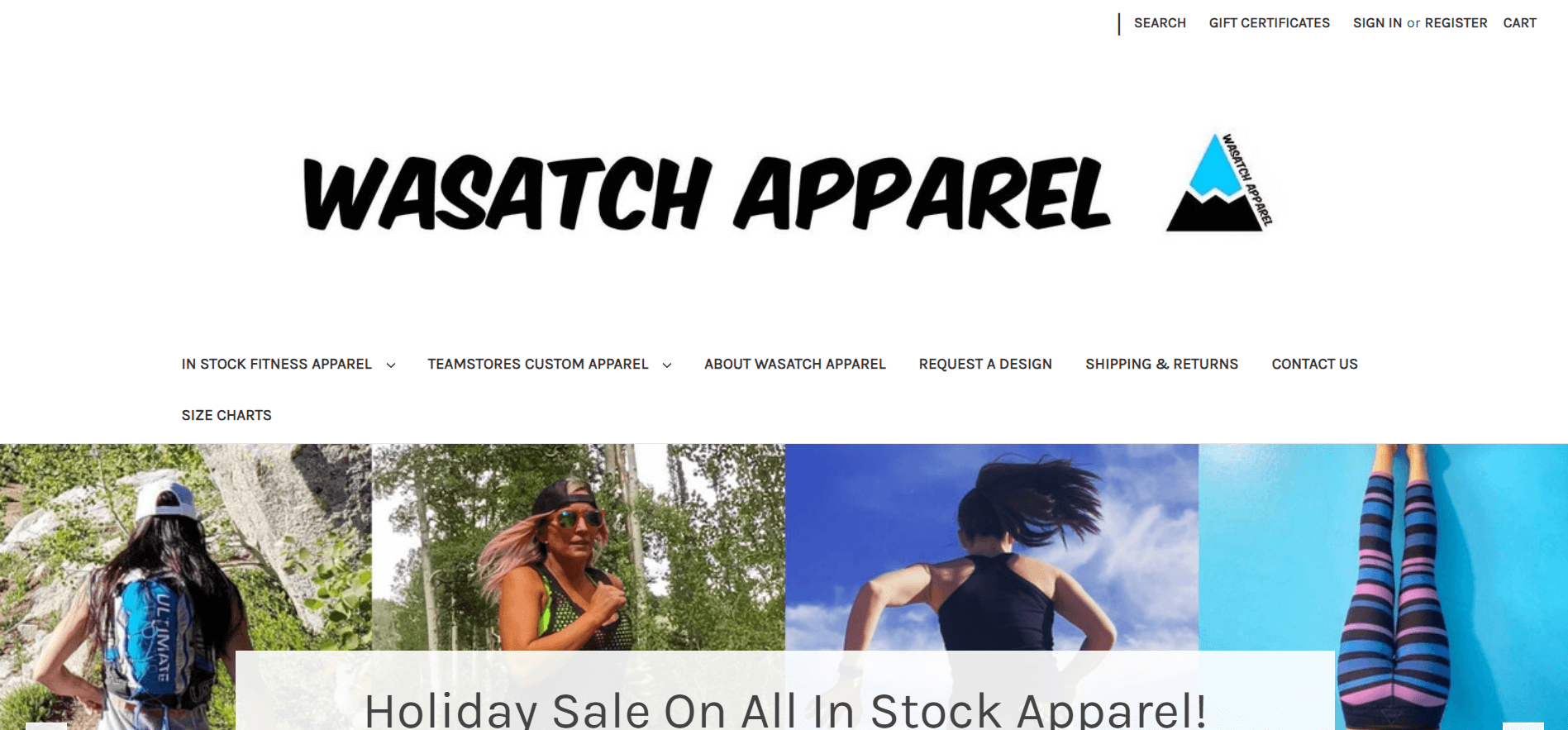 Your customers are more likely to stay active if they wear appropriate clothing. You can meet their needs by joining ranks with Wasatch Apparel.
Like Alanic, Wasatch Apparel specializes in marathon outfits. It offers a bunch of men's and women's running shorts and T-shirts. The garments are comfortable and flexible to support your customers' optimal performance.
Marathon isn't the only area of expertise of this maker. The manufacturer also produces clothes for other sports, such as cycling, but also for casual workouts. You can work with them if you need top-rated leggings, tracksuits, and quarter zips.
Finally, Wasatch Apparel mostly uses breathable materials that go easy on the skin.
Pros:
Great for marathon runners
Flexible garments for all sports
Breathable materials
Design requests available
Cons:
Complex returns and refunds
No standard clothing
WJR Design and Manufacturing – The Best Utah Clothing Manufacturer of Tastefully Designed Garments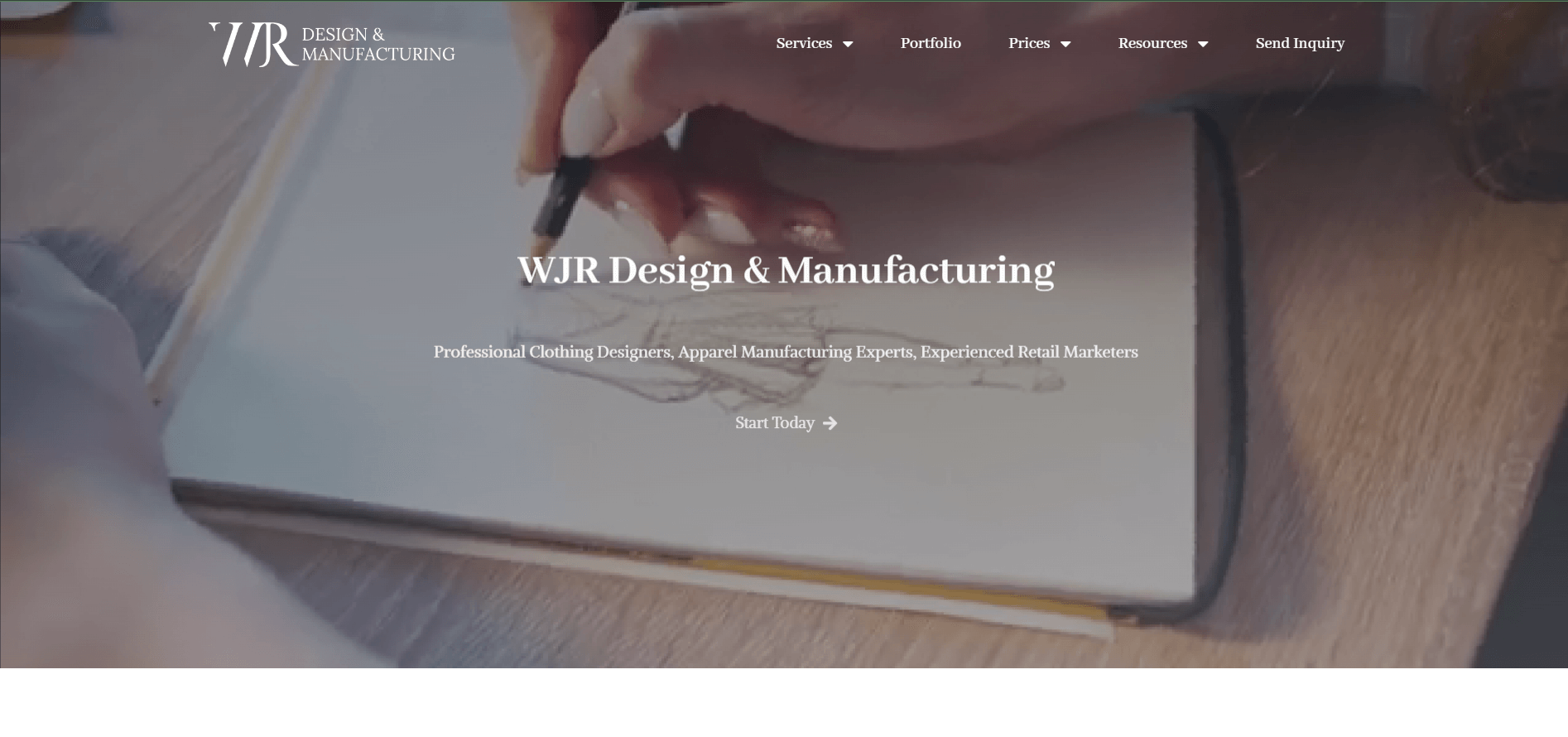 WJR Design and Manufacturing combines experience, clothes marketing, and curated designs. The WJR team contains experts with decades in the textile industry, who understand the intricacies of stylish clothing. Hence, if you're having trouble developing a style, let them do the work.
The company is also big on flexibility. WJR makes men's and women's hoodies, jackets, coats, dresses, skirts, Polos, and button-ups. It even offers formalwear, including suits and elegant gowns.
Additionally, the organization is among the best clothing manufacturers in Utah due to its technology. With state-of-the-art sewing machines, the production plant can meet even the highest bulk production needs.
Pros:
Superb designs
Versatile clothing
Tech-based production
Quality checks
Cons:
Samples can easily cost more than $2,000-$3,000
Unresponsive technical support
Finding It Tough to Pinpoint Trustworthy Clothing Manufacturers in Utah? Secure Solutions With Appareify!
Utah might be one of the best manufacturers of clothing in the U.S., but how does it fare when compared to the rest of the world? In general, Utah dress companies are behind many other worldwide clothes makers due to several risks:
Overreliance on machines – We're not knocking Utah clothing brands for using equipment in the production process, but they're sometimes too reliant. When misaligned, a machine produces inconsistent results and poorly stitched garments. Utah makers sometimes omit in-depth quality checks that would prevent this.
Sluggish shipping – You'll rarely have poor lead times if your business is U.S. or Canada-based. But if you live across the pond, it may take your garments months to arrive, especially if you've ordered complex patterns.
Limited sustainability – A number of clothing manufacturers in Utah overlook the importance of sustainability and lowering their carbon footprint. As such, they waste a ton of water, electricity, and other resources when making your garments. Being associated with such brands can stain your reputation.
If your quest for a reliable clothesmaker in Utah came up blank, don't wave the white flag just yet. After all, you have a business to launch. The sooner you find a reputable manufacturer, the sooner you'll reap the rewards of your hard work.
While the Utah textile industry leaves a lot to be desired, Appareify is on the opposite end of this spectrum.
Quality. Flexibility. Sustainability. Speed. Those are the values we've embraced since day one, allowing us to make a difference for our customers.
By outsourcing your garment production to us, you won't have to worry about quality inconsistencies. Appareify combines cutting-edge technology with comprehensive checks to ensure nothing but perfection leaves our factory.
On top of that, we are a sustainable brand that sources green, organic materials. We also have minimal lead times (1-3 weeks) and offer robust private label services. If that's not a total package, we don't know what is.
Join Forces With a Reputable Manufacturer
Although the 10 best clothing manufacturers in Utah have some strong points, they don't check all the boxes. They either have unresponsive customer service, or their portfolio isn't broad enough for your business.
So, it might be best to look for your producer elsewhere. Whatever area seems attractive, don't forget about your standards. Keep searching until you find an experienced producer with low lead times, top-quality garments, and superb technical support.