Premium Custom Sweat Suits Manufacturer
Home
 > 
Sweatsuit Manufacturer
Appareify - High Quality Custom Sweatsuits Maker
At Appareify, we pride ourselves on being one of the most experienced custom sweatsuits manufacturers in the business. We employ a team of highly-skilled experts to produce high-quality pieces that meet any customer's demand, with clients around the world that love our unique custom sweatsuits.
Whether you're looking for blank sweatsuits or custom two-piece sweat suit sets, we're happy to help make your dreams a reality.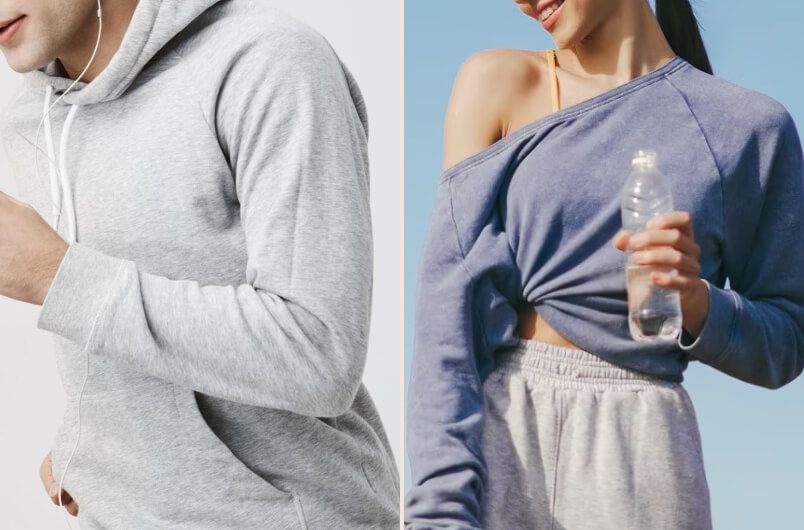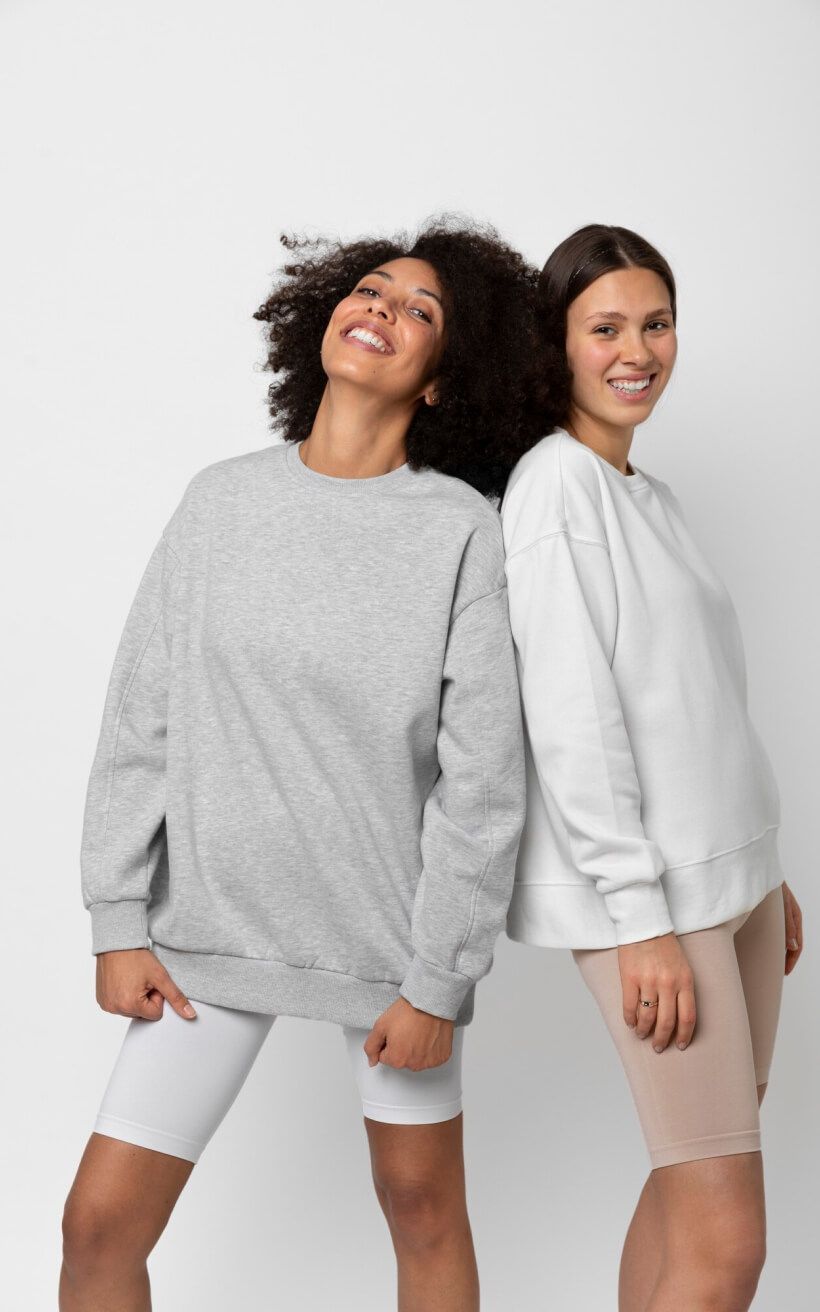 Explore Our Sweat Clothes Collection to Make Your Own Custom Sweat Suit
Sweatshirts

Our custom sweatshirts come in a variety of styles and sizes that are perfect for adding to any clothing line, including crew neck styles and hoodies. Choose your favorite option and add your company's branding and colors for the perfect custom creation.

Sweatpants

We offer a wide variety of sports authority sweat pants in different sizes and styles for both men and women. You can select the perfect color or pattern and add any other details that you'd like to create a fully customized pair of sweatpants.

Matching Sweatsuits

A great choice for lounging or wearing on the weekends, our matching two piece sweat suit for men and women can be designed in a variety of colors and styles for an amazing customized matching set.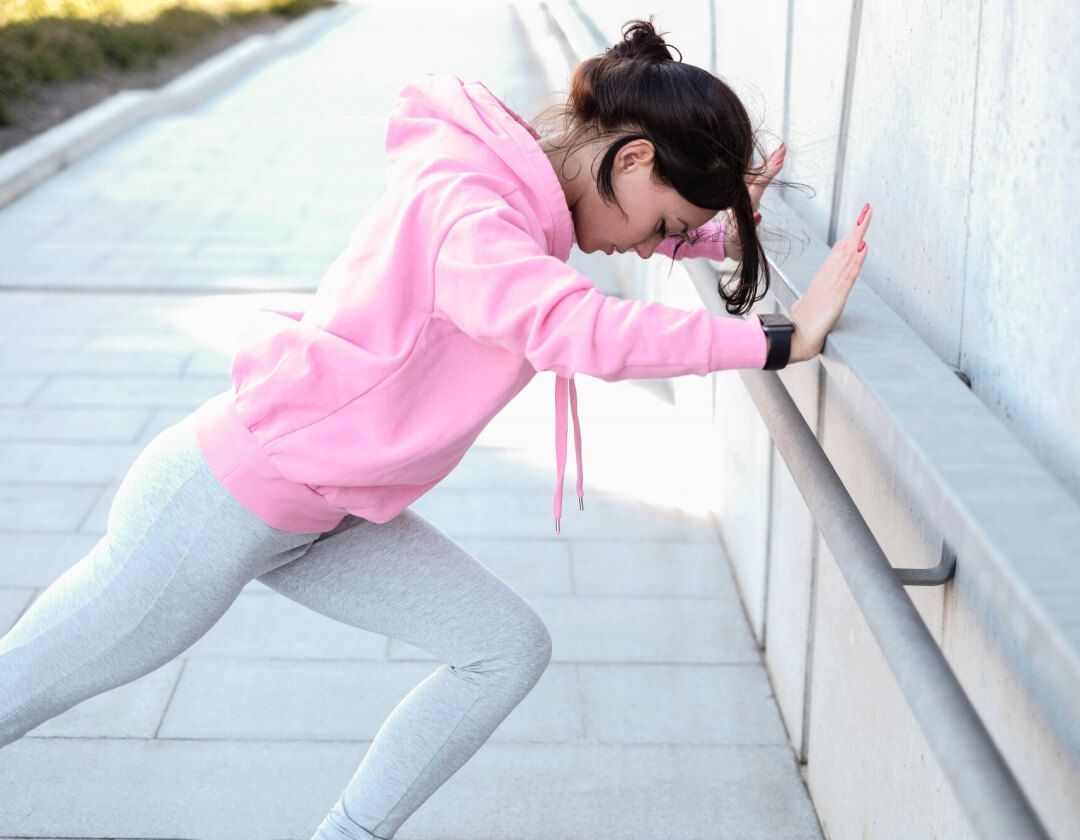 Take Blank Sweatsuits to the Next Level, Design Your Own Sweat Suit
If you're interested in creating a fully customized collection of sweatsuits to level up your brand, we are happy to help. At Appareify, we offer both private label and OEM services to give our customers the best possible experience.
We offer an extensive collection of unprinted, blank sweatsuit styles to choose from that can be customized to fit any brand. In addition, you can also provide us with your own unique design and our expert staff will bring it to life with our state-of-the-art facilities and innovative production process.
Why Customize Sweatsuits at Appareify?
The Finest Fabrics

We pride ourselves on using only the most premium fabrics that are durable, comfortable, and sweat-wicking in the production of our custom sweatsuits. Available in a variety of styles, these premium fabrics will give your custom sweatsuits a truly luxurious feel.

The Highest Quality Standards

In addition to premium materials, we hold each piece that we produce to the highest quality standards, checking at each step of the way to make sure that they are produced correctly and no corners are cut.

The Sustainable Process

At Appareify, we strive for fully sustainable clothing production, including the use of eco-friendly and biodegradable materials, innovative technologies, and a streamlined process that reduces our carbon footprint.

The Amazing Price Point

We believe that every customer should be able to produce custom sweatsuits. We keep our prices low, are fully transparent on costs, and offer a discounted rate for bulk orders.
Elevate Your Clothing Line with Custom Two Piece Sweat Suits
| | |
| --- | --- |
| 🎇 Fashion-forward styles | Up-to-date on the latest trends |
| 🥰 Inclusive sizing | A wide range of sizes for men & women |
| 💝 Fully customizable | Private labeling and OEM services available |
| ⌛ Quick production | Fast and efficient delivery to customers |
How We Manufacture High-Quality Custom Sweat Suits for You
01
Tell Us What You Need
Reach out to us and let us know what you're looking for in your ideal custom sweatsuits.
02
Get Everything Lined Up
06
Receive Your Sweatsuits
FAQs
What is a custom sweat suit?
A custom sweat suit is a personalized unique apparel set that typically consists of a sweatshirt and sweatpants. Our sweatsuits can be fully tailored to your specific design preferences, including your ideal colors, patterns, branding, and materials.
Why are sweat suits called sweatsuits?
Does Appareify offer ready-made two piece sweat suit options?
What fabrics are available for custom sweatsuits?
Why should I buy sweat clothes from Appareify instead of wholesale sweatsuit vendors?
Contact us
Contact us today to discuss your bespoke apparel needs. You can email us at [email protected] or use the form here.