At $17.73 billion, Italy's fashion industry leaves most other nations in the dust. As such, it may seem like the perfect place to outsource your clothing manufacturing facility.
But you shouldn't make a hasty decision and partner with the first company you come across. Otherwise, you may deal with poor quality, steep prices, ethical concerns, and many other problems that could cripple your business.
We're here to prevent this from happening by listing the 10 best clothing manufacturers in Italy.
Top 10 Italian Apparel Manufacturers
Aspiring brands generally turn to India for their manufacturing needs. However, Italy can also be a good pick if you choose the right company. Here are 10 of the finest brands from this Mediterranean fashion giant.
Belee Milano – Sustainability and Quality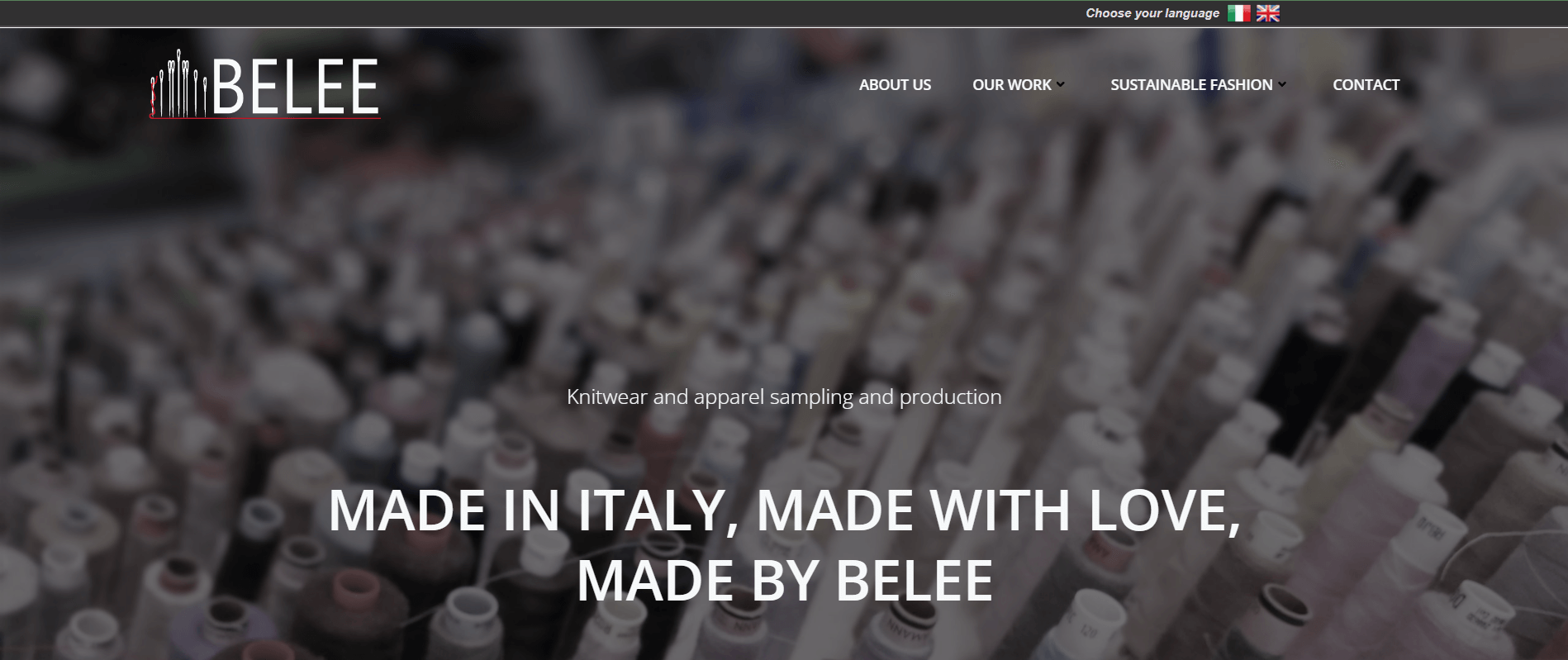 Belee Milano is the go-to option for lots of Italian brands that look to delegate their production. Many organizations team up with them due to their versatility.
For example, you might want to sell shirts, pants, scarves, and shorts rather than just one clothing piece. Belee Milano can make this happen because they have a lot of experience with garments of different types.
Another commendable aspect is the fact that they offer sustainable materials, most of which are high-quality. Besides organic cotton, you can also choose from linen, hemp, and ramie. The organization has certificates from several authoritative institutions to verify their claims.
Additionally, the garments undergo checks at various stages of the manufacturing process. Their professionals inspect the stitching before sending you a sample and the final result to improve consistency.
Pros:
They can make an array of products.
Organic fabrics are an option.
Thorough quality checks.
Cons:
Sending the final product often takes over 30 days.
Customer support tends to be unresponsive.
MakersValley – Transparency Is King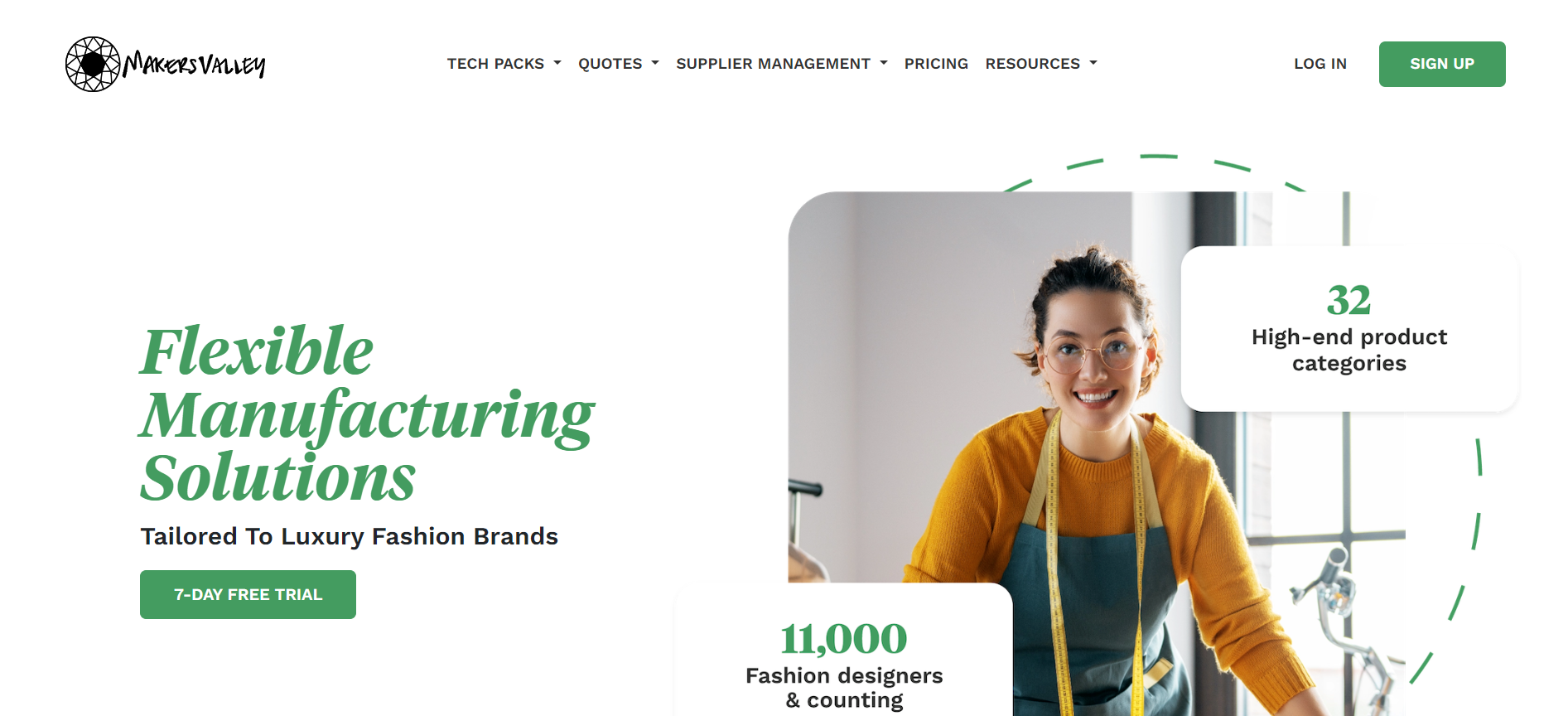 Next up on our rundown is MakersValley. This clothing manufacturer is all about transparency. As soon as you get in touch with them, you'll receive accurate quotes most of the time. Knowing what to expect reduces the uncertainty associated with garment production.
MakersValley also has a vast network that can be an ace up your sleeve. More specifically, they employ over 11,000 fashion designers across multiple factories. With so many production facilities, the risk of backlog and bottlenecks is far lower.
Furthermore, the manufacturer considers your feedback from start to finish. When you receive a sample, you can review the garment in detail and tell MakersValley what they should improve. This is done through customizable reports designed to match the size of your business and the number of garments you'd like the maker to roll out.
Pros:
Generally transparent and doesn't have hidden fees.
Immense infrastructure can speed up manufacturing.
Customizable reports improve feedback and your satisfaction.
Cons:
Organic fabrics are scarce.
You usually communicate with an account manager and not the factory directly, which can lead to a higher lead time.
Con.Fi. Fashion Service – High-Tech Manufacturer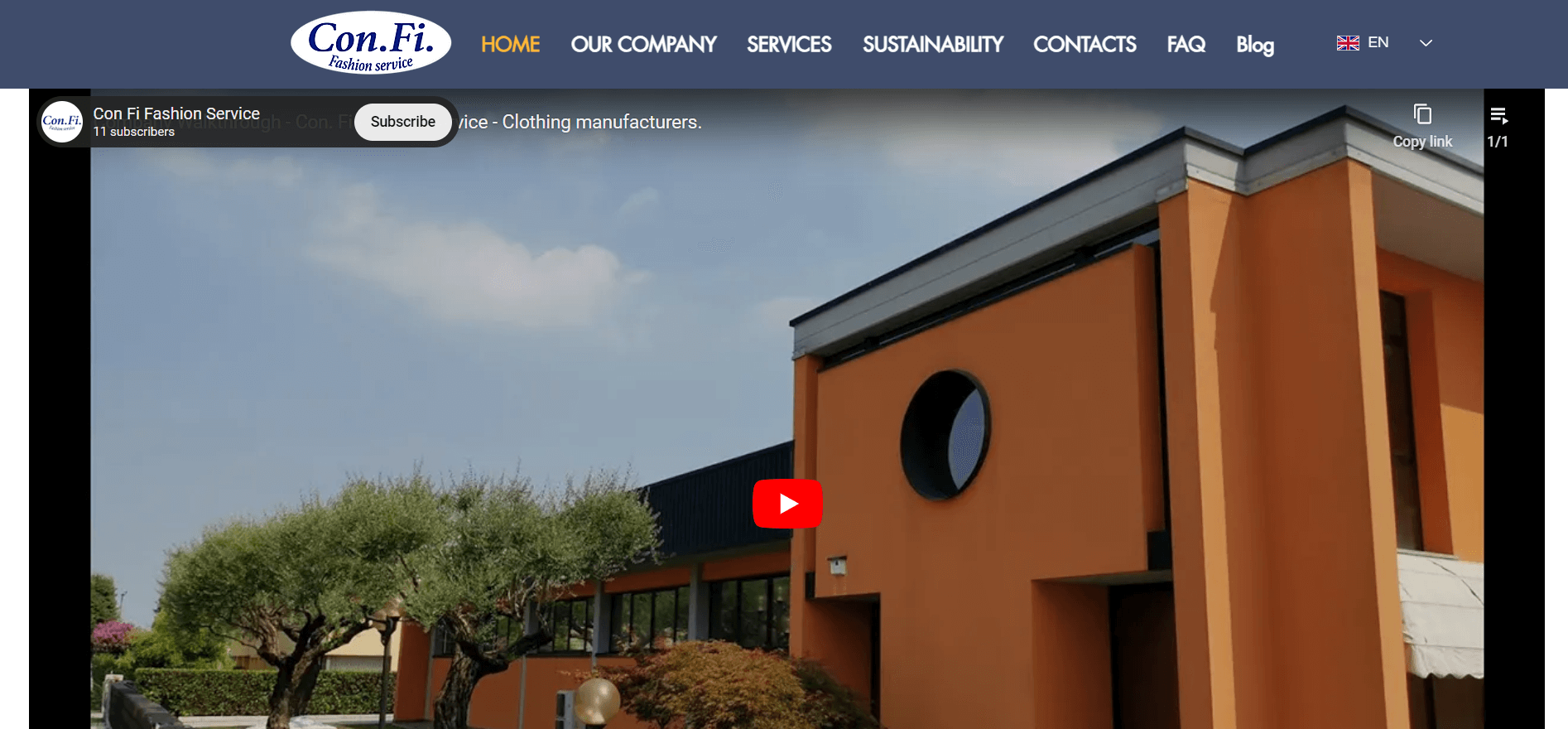 Con.Fi Fashion Service relies on advanced technology to make high-quality garments. They've incorporated a variety of tools to speed up manufacturing and decrease errors associated with manual input. As such, the samples and finished products are closer to the designs you want to achieve.
When it comes to materials, the company does a great job of diversifying its portfolio. You can choose from a whole host of options, such as newcell fiber, econyl, bionic yarn, orange fiber, and soybean protein fiber. Con.Fi Fashion Service also takes great pride in their eco-friendly facilities, sustainable workplaces, and low-waste manufacturing.
Lastly, many entrust this Italian clothes maker with their production due to their versatility. From jackets, sweatshirts, and pants to dresses, skirts, and down jackets, the organization is known for its rich garment variety.
Pros:
Emphasis on technology automates the manufacturing process.
A wide range of fabrics are available.
You can break into various markets due to their experience in different kinds of garments.
Cons:
Inadequate printing of washing labels seems to be a common occurrence.
The company struggles to meet deadlines when working with multiple partners.
Hoplites – Budget-Friendly Alternative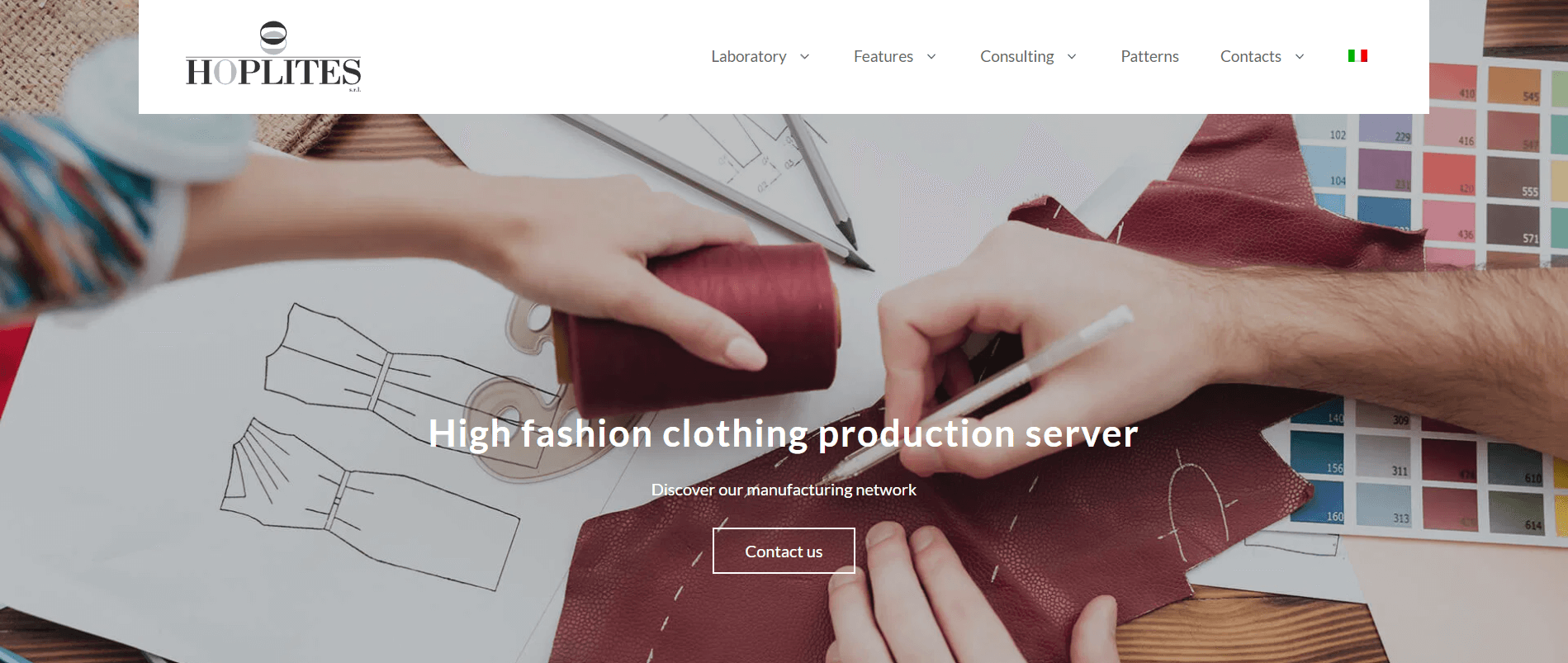 Some companies have a way of making things more convenient. Hoplites is one such organization. Rather than perform the entire manufacturing design and production process via shipment, they do much of the work online. For example, whenever they add a pattern to your garment, they can send you a snapshot via email. A number of formats are available, like DXF, ISO, and HPGL, to expedite the sampling.
Complementing their convenient prototyping is budget-friendly manufacturing. When consulting Hoplites, they'll ask you about the price range you can afford. From there, they'll choose the best materials to keep you from burning a hole in your pocket.
Finally, you can reach out to Hoplites for assistance when designing your creations. Even if you have just a few sketches, they'll guide you in designing ideal garments for your customers.
Pros:
Email-based communication to reduce shipping costs and speed up prototyping.
Hoplites picks materials based on your budget.
The company provides design insights.
Cons:
Most materials are affordable, but the quality can vary from batch to batch.
Poorly developed shipping channels.
Italian Fashion Way Manufacturing – Appealing Apparel for Ladies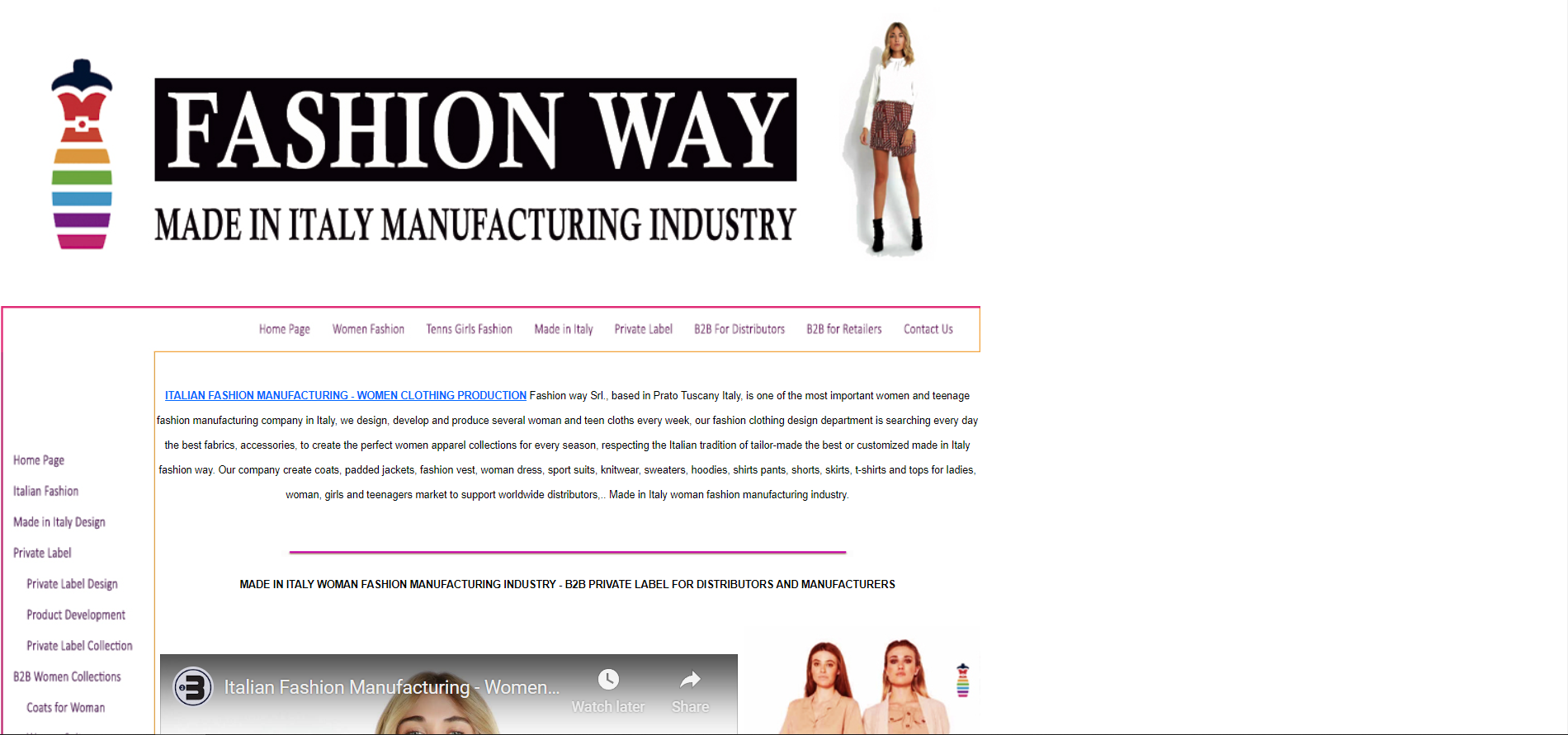 When designing your garments, it's essential to choose your target audience beforehand. If women are your niche, Italian Fashion Way Manufacturing is a good option. The reason is simple – they focus on women's attire. All age groups and styles are covered, including young girls, teens, and businesswomen.
Italian Fashion Way Manufacturing doesn't produce just one type of clothing. They specialize in pretty much every outfit your target ladies might prefer. The list includes shirts, tops, skirts, pants, sweatshirts, hoodies, and knitwear.
Last but not least, they provide production development guidance. If you've hit a brick wall while designing your garments, reach out to them to reinvigorate your creative spirit. Their trained specialists can suggest numerous patterns and colors to help you move on to the manufacturing stage faster.
Pros:
Their expertise in women's clothing has come through for many brands.
A slew of garments are at your beck and call.
You can consult them on design solutions.
Cons:
The company doesn't make men's and children's clothes.
Returning low-quality samples for revision is often a lengthy process.
ItalianGriffe – All About Versatility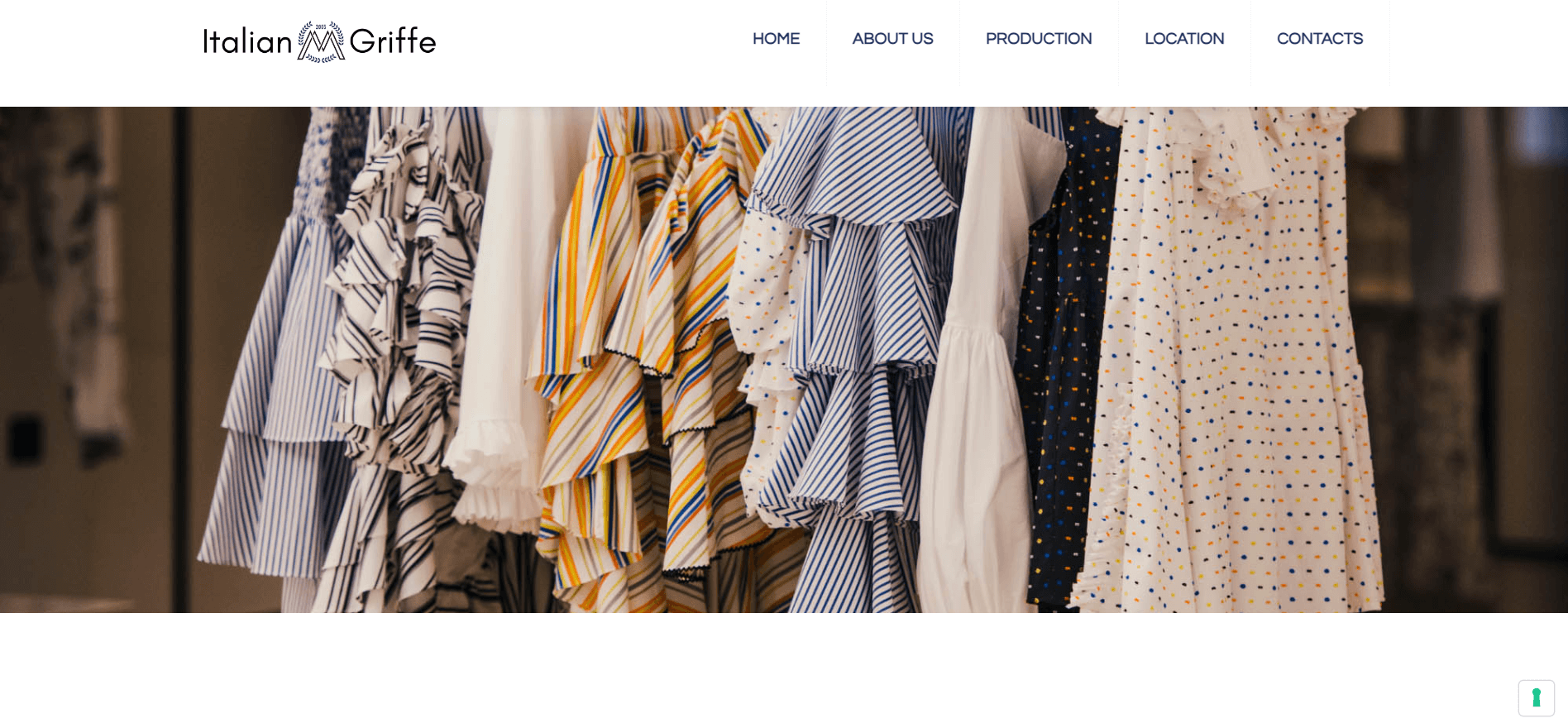 Italian Fashion Way Manufacturing is an excellent choice for women's garments, but what if your target market is a bit broader? If that's the case, consider leaving your apparel production to ItalianGriffe.
Diversity is the biggest highlight of this enterprise. They offer sewing services for men, women, and children. This way, you don't have to worry about whether or not you'll be able to expand your manufacturing to target more people.
Another admirable quality of ItalianGriffe is their fashion taste. Their gallery shows they can create some of the most eye-catching yet elegant styles for all ages. Even though you're in charge of the design process, you can always talk to their experts if you need to add a new dimension to your attire.
Many clothes makers also like the accessories made by ItalianGriffe. A full range of options is available, such as scarves, ties, bow ties, purses, shawls, and belts.
Pros:
Designed for men's, women's, and children's clothing.
Fashion experts are available for consultation.
You can hire them for a broad collection of accessories.
Cons:
Scheduling the initial conversation is time-consuming.
They have questionable sustainability policies.
Arbo Moda – Jackets Specialist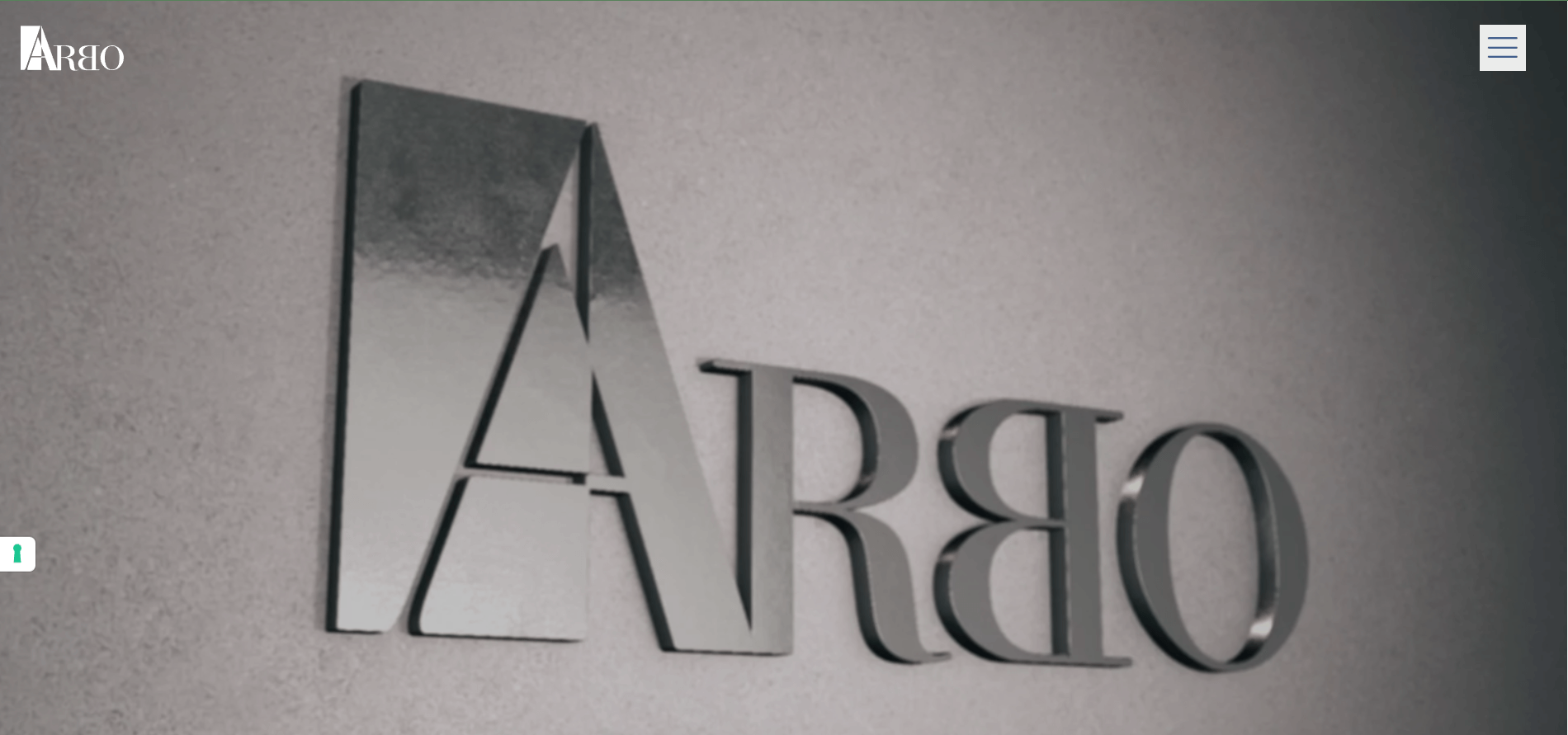 ItalianGriffe is a great pick if you want to target many groups with a variety of garments. Arbo Moda lies at the other end of this spectrum. More specifically, they make clothes for both men and women, but they specialize in jackets. Partnering with them might be a good call if jackets are your niche.
In terms of quality, you shouldn't have any significant issues with Arbo Moda. Strict quality checks at multiple phases of the product journey are likely to catch any flaws before your products hit the shelves.
In addition, Arbo Moda offers clothes reconditioning services. If you're based close to their headquarters, they can help you prepare your garments for display if they come out scruffy or otherwise unsightly out of shipping boxes.
Pros:
Typically a perfect fit for jacket manufacturing.
Garments are made of high-quality materials.
Arbo Moda provides reconditioning.
Cons:
Only produce jackets.
Potentially long lead time for clients overseas
GESYS – Sashes Galore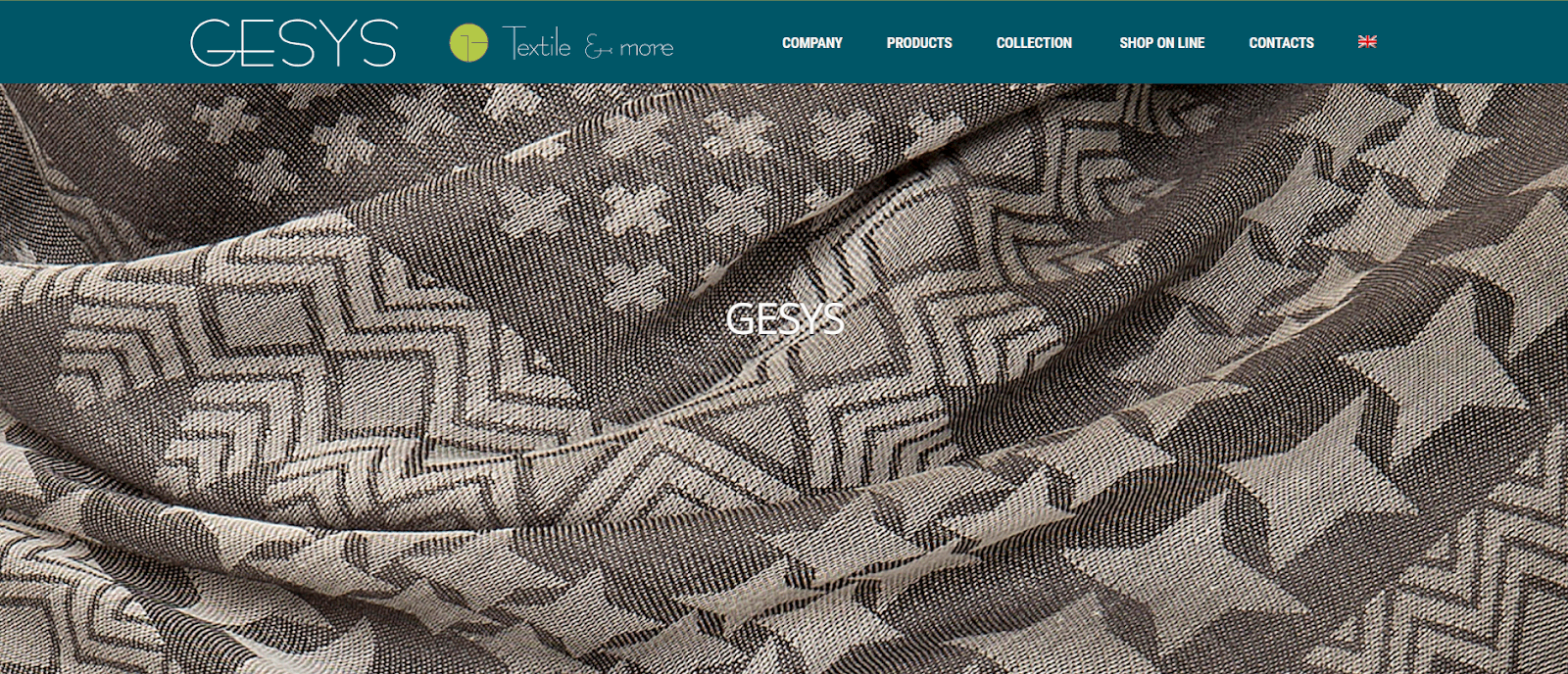 GESYS takes the fashion game seriously. To prove that, they utilize some of the best materials on the market. Wool, microfiber, and cashmere are the top picks, but you can pick from a variety of other options.
The company is highly flexible too. Whether you're making a winter/autumn or spring/summer assortment, they know how to craft tasteful garments to appeal to your target audience.
Speaking of target audiences, you're not restricted to just one when working with GESYS. Instead, they help you meet the clothing needs of men and women. But rather than shirts, pants, and other "standard" items, they specialize in accessories. Sashes and shawls are their bestsellers.
Moreover, GESYS lets you accommodate your target group with non-clothing pieces. Microfiber beach towels and blankets you can embellish with your own decorations are also a big hit.
Pros:
GESYS relies on top-rated materials.
Stylish accessories.
The clothesmaker helps you dress your customers all year long.
Cons:
No primary garments are available.
You can't hire them for organic textiles.
CAMI – Empowering Women With Excellent Garments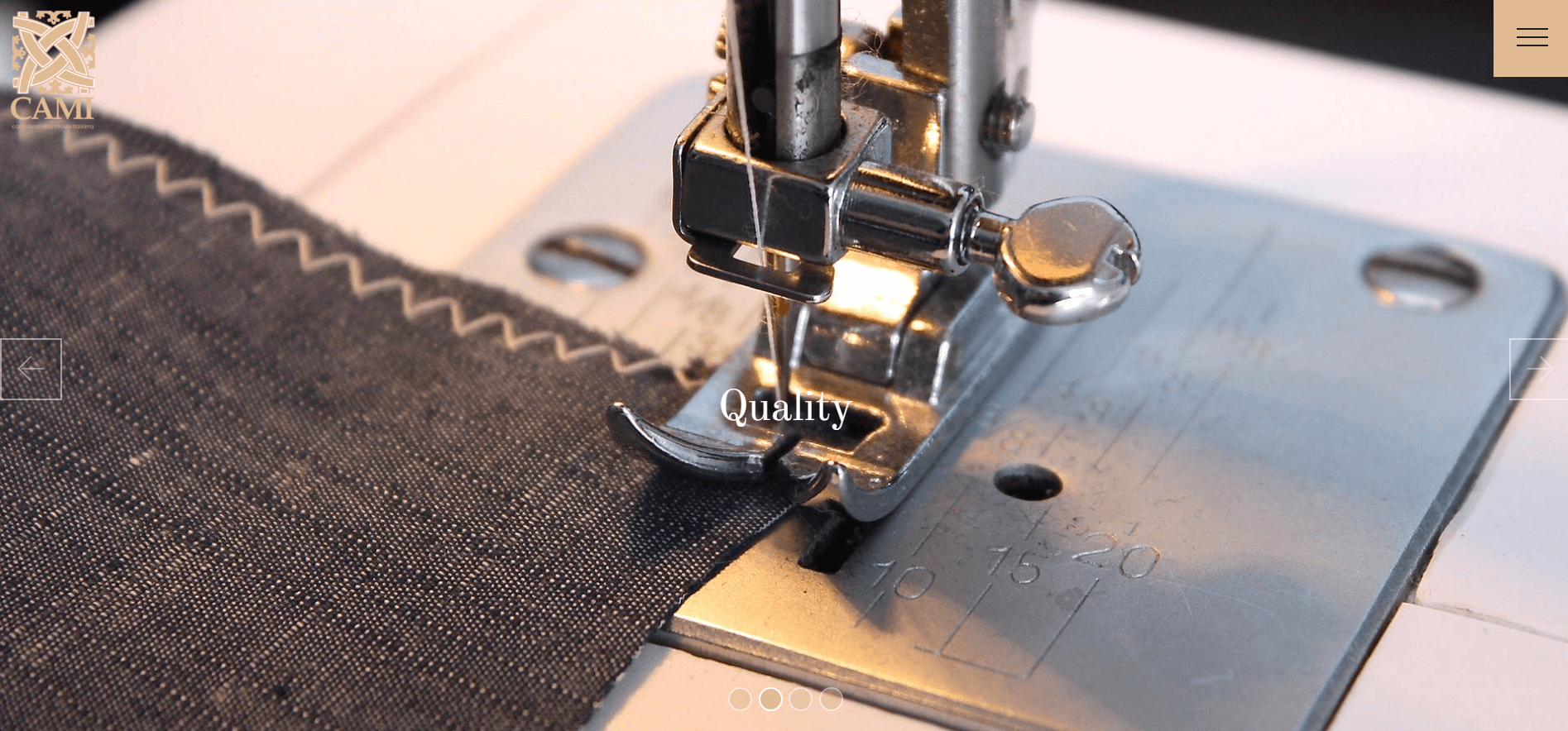 Empowering women in the workplace is a noble cause, and CAMI recognizes this need. For 25 years, they've provided favorable conditions for ladies who decide to join their facilities, especially those who faced gender-based violence.
CAMI's portfolio is notable too. Besides stitching and sewing, you can also hire them for stylistic advice, supplying, defects correction, and packaging.
Lastly, the company specializes in outerwear, making it a solid pick if this is the collection you want to focus on.
Pros:
Highly ethical company.
Broad portfolio.
CAMI's outerwear is durable.
Cons:
No summer outfits.
Customer service is sluggish and unresponsive at times.
Private Label Made in Italy – Accessory Giant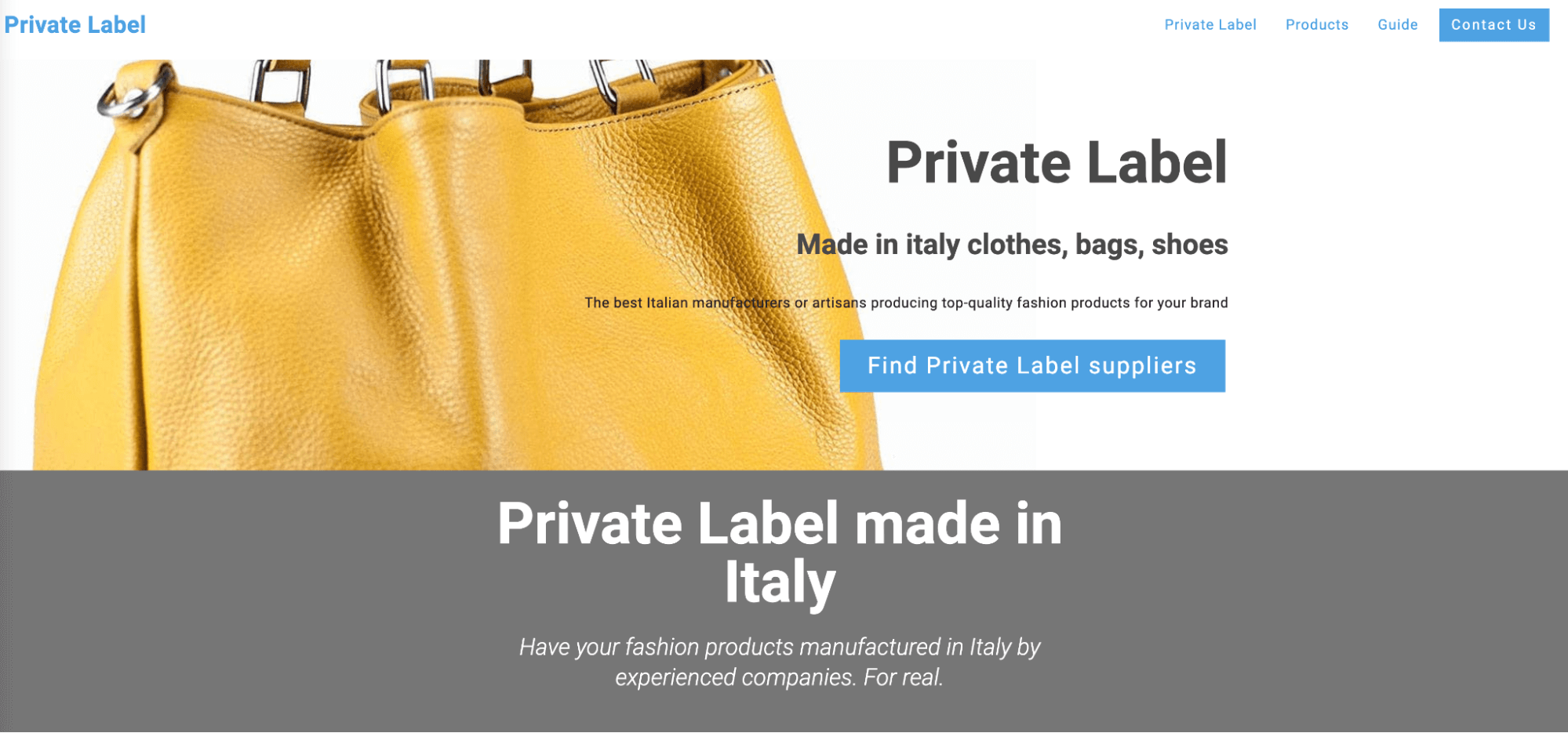 Private Label Made in Italy is the final entry on our list, but it brings as much to the table as most of the other picks. This particularly holds true if you're an accessories brand. They specialize in shoes, purses, belts, and other accessories that last long and look fantastic.
The manufacturer is also highly flexible. If you don't like ready-made designs, you can provide your own solutions, and they'll make them from scratch. Plus, their turnaround time is solid.
Pros:
Stunning accessories.
You can choose how to go about making your clothes.
They deliver products relatively quickly.
Cons:
Accessories are the only option.
Non-leather products are not as good.
How to Find a Reliable Clothing Manufacturer in Italy?
We've hinted at various characteristics of Italian clothes manufacturers, such as raw materials, ethics, and technologies. Here's a detailed overview of those and other factors you should consider to find the right partner:
Exceptional materials – Be sure the maker sources the finest materials available. If they're too inconsistent, turn to another manufacturer whose batches have uniform quality.
Experience – Determine if the producer can pull off the design you're looking for. Also, they should be well-versed in making clothes for your target audience, be it men, women, or children.
Shipping – Check if the manufacturer ships clothes to your country. Commissioning your apparel and finding out the company doesn't send garments to your nation is the hard way to learn you've teamed up with an improper provider.
Lead time – Stay away from Italian clothes makers that take months to send you samples or prototypes. Who knows how long you'll need to wait to receive the final batch? By the time the garments finally arrive, you may have already missed your window to impress your customers.
Ethics – Only work with companies that treat their employees fairly. Being associated with makers notorious for exploitation can tarnish your reputation.
Special materials – Make sure the Italian maker can manufacture your clothes using organic fabrics or other special materials if required by your market.
Price – Ask each prospect for a quote before paying. Check the cost of both sampling and final batches. If either is unreasonable, look for an alternative.
Customer support – Contact a provider to see if their customer support is helpful, offers accurate information, and is willing to answer all your questions.
Appareify: A Perfect Alternative to Italian Garment Manufacturing Firms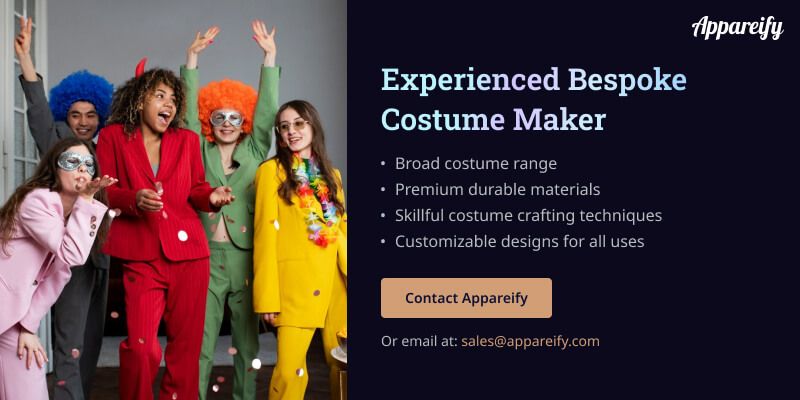 Knowing how to separate the wheat from the chaff is good. Having a list of reliable Italian clothesmakers is even better, but this doesn't mean any of the 10 companies we've listed are a perfect fit for you.
Namely, a common theme in the entire Italian manufacturing industry seems to be inconsistency. The T-shirts you ordered turn out terrific, but the jeans and accessories are poorly stitched or otherwise deficient. You have to return these batches, which costs time and money. Plus, shipping is a problem, especially if you're not based in Europe.
Don't throw in the towel just yet. Just because Italian makers are unsuitable for your clothing business doesn't mean you shouldn't outsource your manufacturing elsewhere.
Appareify is the best choice.
With over a decade in the outfit industry, we have all the experience to meet your production needs. Our manufacturing capacity stands at 400,000 garments per month, which is more than enough to support a successful fashion enterprise. On top of that, our lead time is around seven to 20 days, blowing most of the competition out of the water.
Get Your Clothing Business Underway With Seasoned Experts by Your Side
There's no other way around it – having a dependable clothes manufacturing company is the key ingredient for a prosperous enterprise. Since Italian names are a no-go, let Appareify take care of your production.
Once we start our cooperation, you'll immediately notice the difference. Faster turnaround times, lower expenses, consistent quality, and super-reliable technical support are just some of the perks of working with us. Contact us today and we'll help you realize all your fashion dreams.