Miami's creative design industry is massive. According to the Miami Herald, it has more than 3,500 companies with a workforce of over 24,000. Custom clothing manufacturers make up a significant part of this industry and form an important sector of the city's economy.
Yet, not all clothing manufacturers in Miami are of the same quality. Getting to the best custom clothing manufacturers can be a challenge, with so many options, which is where this article comes in. We'll give you an overview of the leading Miami clothes manufacturers that count among the best clothing manufacturers in the USA, too:
Finding the Best Clothing Manufacturers in Miami
While we've given you a short overview of the leading Miami clothing manufacturers, the list alone isn't enough to give you an idea of what each company does. Read on for a detailed breakdown of the 10 best clothing manufacturers in Miami.
1. Urth Apparel – Best Clothing Manufacturer in Miami for Custom Design and Patterns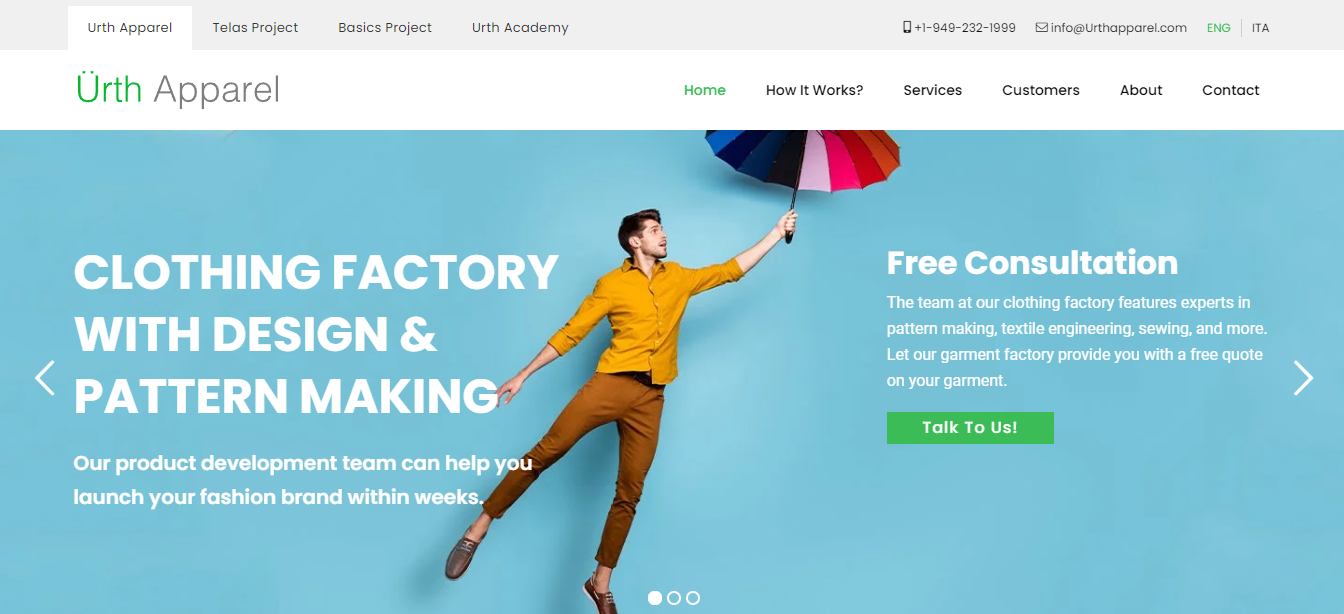 While Urth Apparel isn't based in Miami, the company does operate in the area. The manufacturer focuses on quality, fashion-forward products made through a streamlined process. Urth Apparel is also dedicated to ethical and sustainable apparel production.
Depending on the line of products, Urth Apparel uses three manufacturing centers: Italy, Peru, and the US. Italy is the main center for luxury products, where the manufacturer utilizes the extensive experience and unique style of Italian fashionistas. The Peru division deals in knitwear and basics, while the American line produces specialty and technical apparel.
Custom patterns are one of the strong suits of Urth Apparel. The manufacturer can tailor the production according to the client's needs and will send samples before going into full production. However, the range of products and designs is somewhat limited since Urth Apparel doesn't have an extensive offer of luxury products and formalwear.
Some of the flagship clothing designs from this manufacturer include T-shirts, dresses, athletic apparel, swimwear, and shirts. Certain products can be digitally or screen printed or decorated with embroidery.
Pros
Advanced manufacturing technology
Eco-friendly
Custom patterns available
Cons
Relatively few luxury products
2. Fashque – Best Women's Clothing Manufacturer in Miami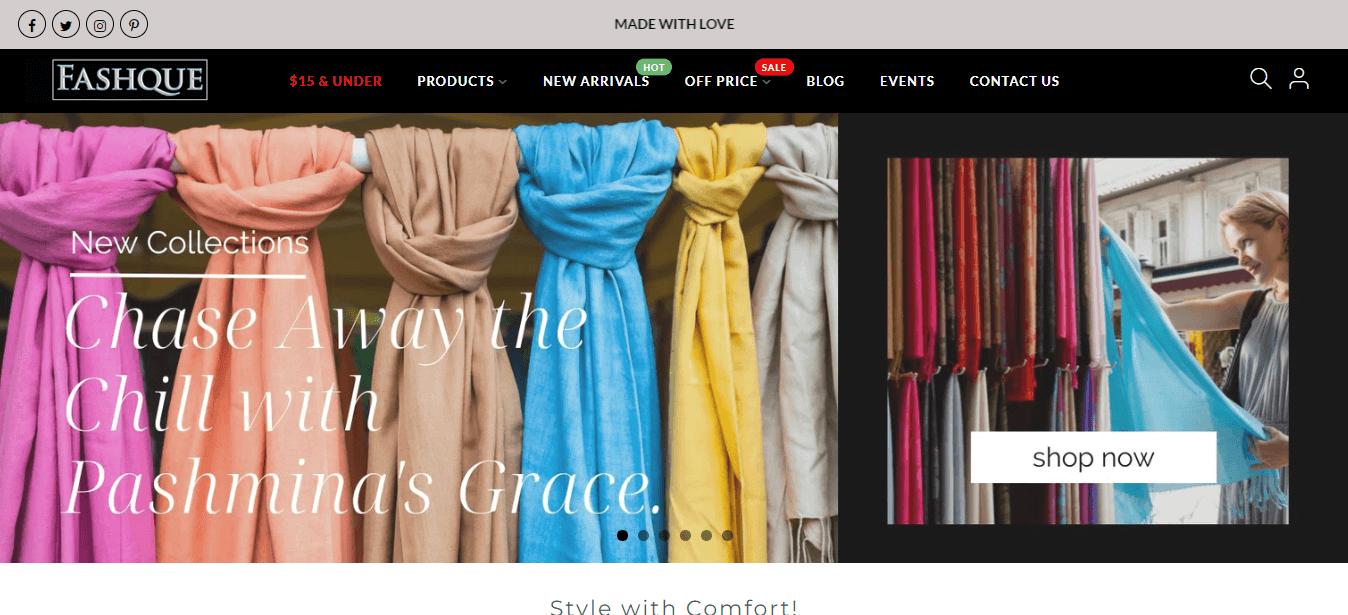 A local Miami business, Fashque is devoted to women's fashion. The manufacturer has been in business since 1989 and has specialized in women's clothes for all occasions. To that end, Fashque designs include skirts, dresses, tops, bottoms, tunics, and jackets. Their knit tops and printed or embellished jackets are of particular note as unique designs that are seldom found with other manufacturers.
Fashque has a comprehensive process when dealing with individual clients. The client needs to choose their preferred style and print before placing an order. Then, the manufacturer will send a sample, which the client needs to confirm, effectively making the purchase. Finally, Fashque will ship the ordered clothes once the client's confirmation arrives.
As one of the top women's clothing manufacturers, Fashque focuses on wholesale clothing. As a downside, the manufacturer doesn't deal in any other clothes except women's pieces. In other words, it's not an ideal choice for brands wanting to offer a selection of products for the entire family.
Pros
Quality fabrics
Affordable products
Fast order production
Cons
3. Dynasty Apparel – Best Clothing Manufacturer in Miami for Brand Clothes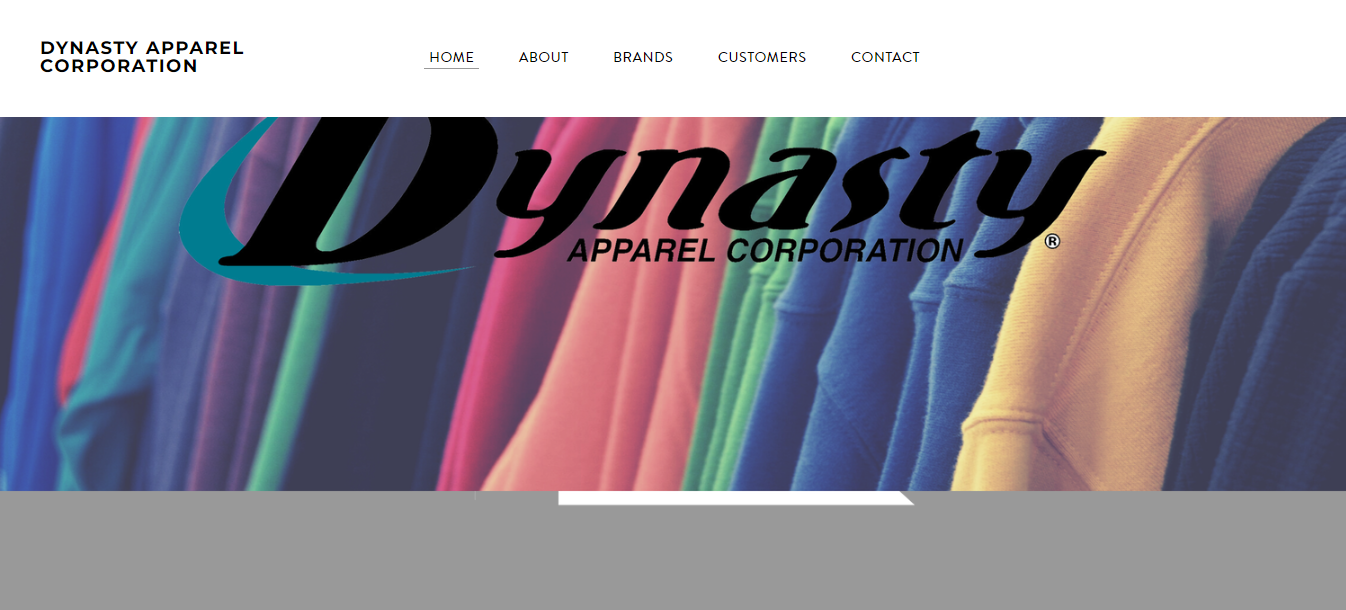 Dynasty Apparel has grown from a small T-shirt design company in South Florida to one of the top Miami manufacturing companies with a worldwide reach. Even today, the company offers in-house printing services as an homage to its roots. However, the modern business has many other services available.
As a full-service company, Dynasty Apparel can create and develop new designs, source materials, manufacture clothing, and distribute it to clients. The development of these services has, over time, attracted numerous high-profile clients to the company.
In terms of company structure, Dynasty Apparel consists of three primary divisions. First, there's the sourcing and production division, where the products are screen-printed, embroidered, and embellished. Next, the merchandising and design division focuses on creating unique designs. Finally, the graphic design department employs the latest trends from Miami's local art scene.
Through the seamless collaboration of its departments, Dynasty Apparel is able to create tailored clothing according to specific requests.
Pros
Private label and branded label products
High-profile licensed and proprietary brands
In-house printing and embellishments
Cons
Less affordable than some competitors
4. The Connecting Thread – Leading Bespoke Small Batch Clothing Consultant in Miami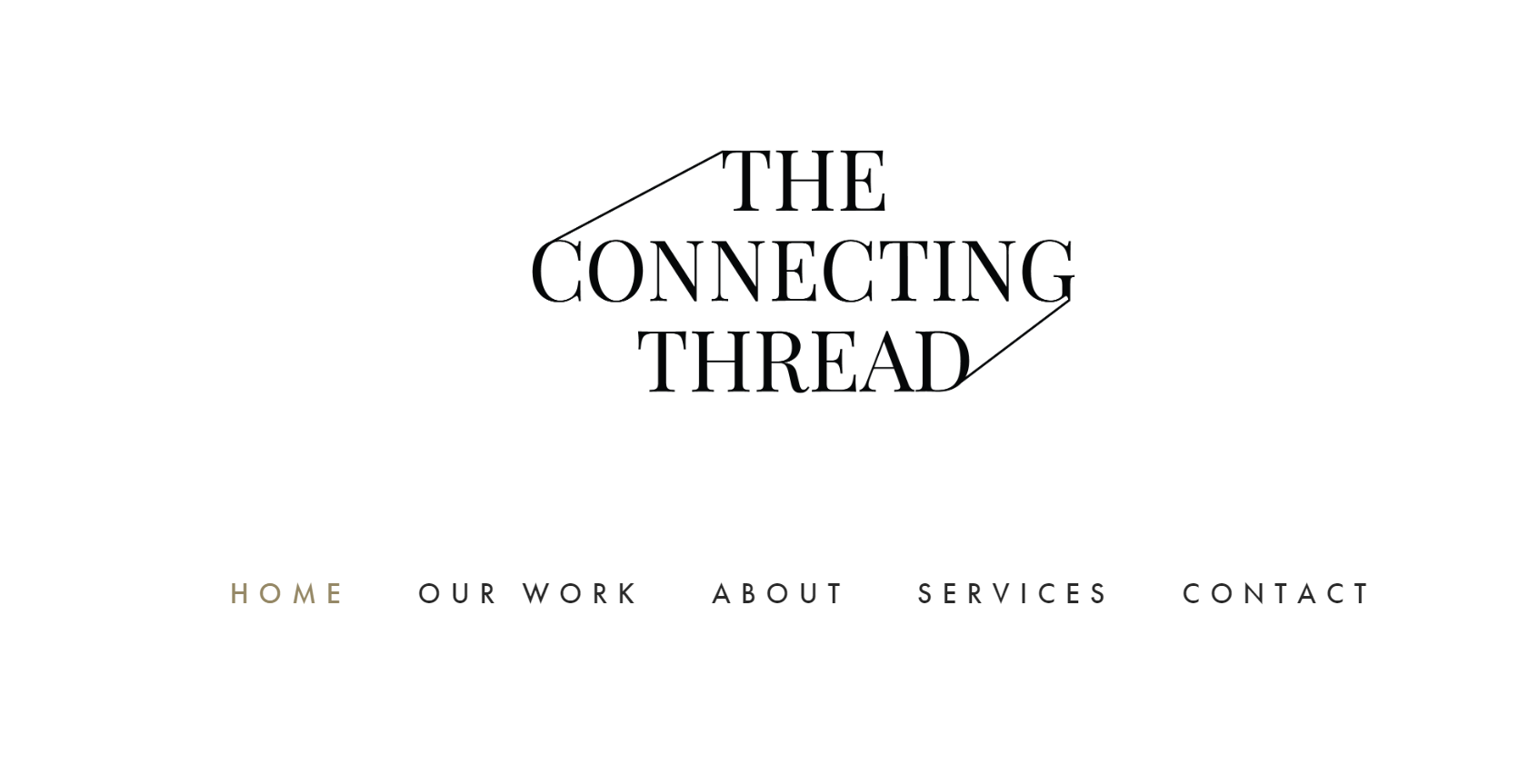 Rather than basing their business on manufacturing, The Connecting Thread emphasizes a mentorship role. To that end, the company offers services in design direction, strategy, material sourcing, and consultancy within the process of product development. Through these services, The Connecting Thread leads clients to develop the exact designs that will fit their audiences.
Faithful to its name, the company acts as a connecting thread between consultants, designers, material suppliers, and clients. In terms of the overall direction of The Connecting Thread's consulting, the company leans towards functional, design-forward clothes. This approach is intended to give the client an edge in the market through marketable products.
While The Connecting Thread helps clients develop a full concept for various collections, the company doesn't deal with direct clothes manufacturing. The reason it's included in this list is because The Connecting Thread can give clients access to local manufacturers and their quality products.
Pros
Access to high-quality products
Connections with local manufacturers
Fashion consultations
Cons
No actual manufacturing services
5. Capitol Clothing Corp. – Best Children's Clothing Manufacturer in Miami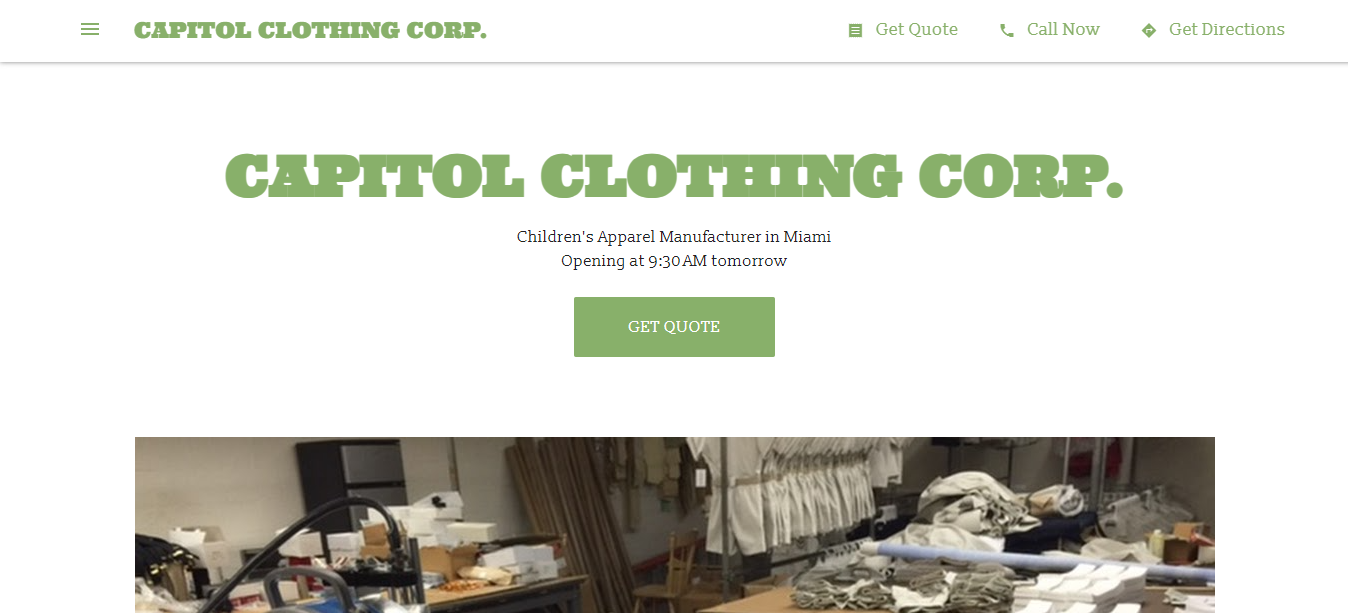 As a local Miami company, Capitol Clothing Corp. has complete production facilities in the U.S. The company produces children's clothing exclusively and doesn't offer any product lines for adults. The manufacturer has outfits for all sizes, including clothes for infants and toddlers. Additionally, Capitol Clothing Corp. makes clothes for kids sizes 4 to 12.
The production process in Capitol Clothing Corp. is relatively straightforward. The fabric is delivered to the company headquarters in Miami, where it's cut to appropriate sizes and shapes. Then, the processed material is sent to several sewing shops (all based in South Florida) for sewing and finalization.
Capitol Clothing Corp. is more geared towards smaller brands. To that end, the company makes a point of delivering clothing at very low minimums. Plus, the manufacturer prides itself on rapid delivery. In addition to the delivery speed, clothing from Capitol Clothing Corp. is quite customizable, with different designs, patterns, and embroidery.
Pros
Cut and sew services
Custom embroidery
Tailored designs and patterns
Cons
6. Organic Apparel USA – Best Manufacturer in Miami for Organic Clothing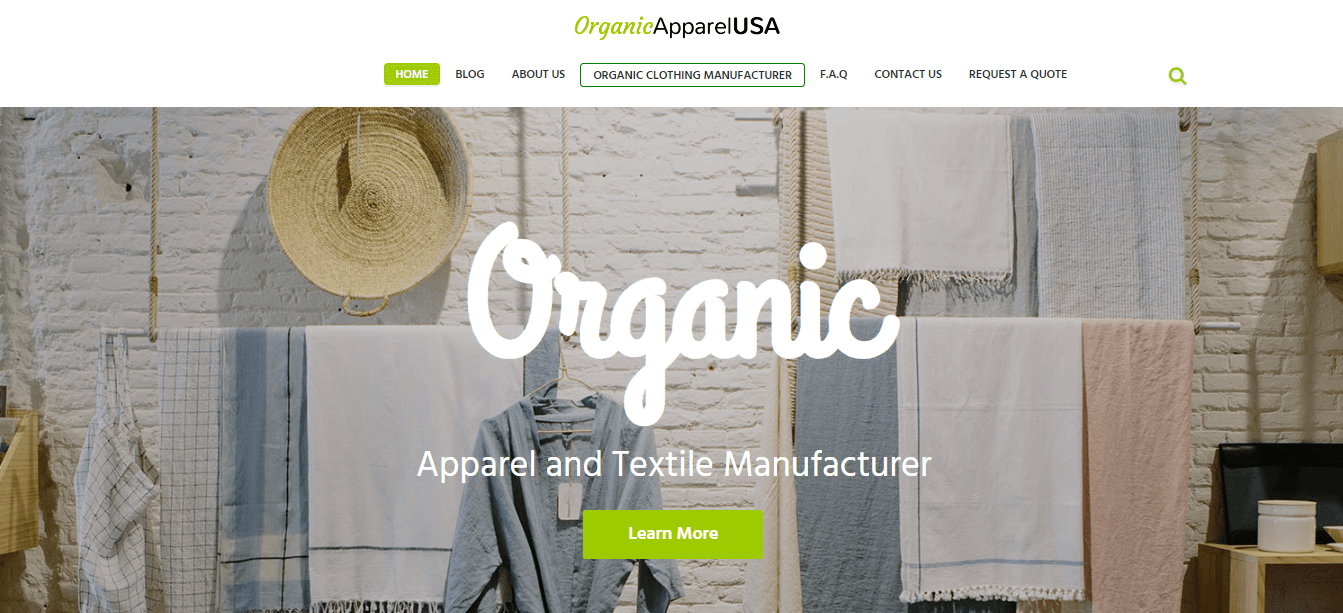 Organic Apparel USA, another manufacturer not originally from Florida, is based in Boston. However, the company maintains a presence throughout multiple U.S. states and cities, including Miami. The primary goal of the business is to provide sustainable clothing products, which it aims to do through several key practices.
Firstly, Organic Apparel USA deals in, as the name implies, organic textiles. The materials are sourced responsibly, with a particular emphasis on renewable sources. To complement the sourcing segment, Organic Apparel USA employs sustainable manufacturing methods. The company has exceptional qualifications and the corresponding certifications for organic clothing manufacturing, which is no wonder as Organic Apparel USA had plenty of time to develop and prove its environmentally friendly practices.
The manufacturer's products are quality-made and quite unique. However, due to the specific manufacturing process, Organic Apparel USA may not have the most extensive selection of products. This shouldn't be a problem for clients dedicated to sustainable development in fashion, though.
Pros
Environmentally friendly manufacturer
Competitive prices
Quality products
Cons
7. Reliq Inc. – Best Custom Clothing Manufacturer in Miami for Wholesale Denim Products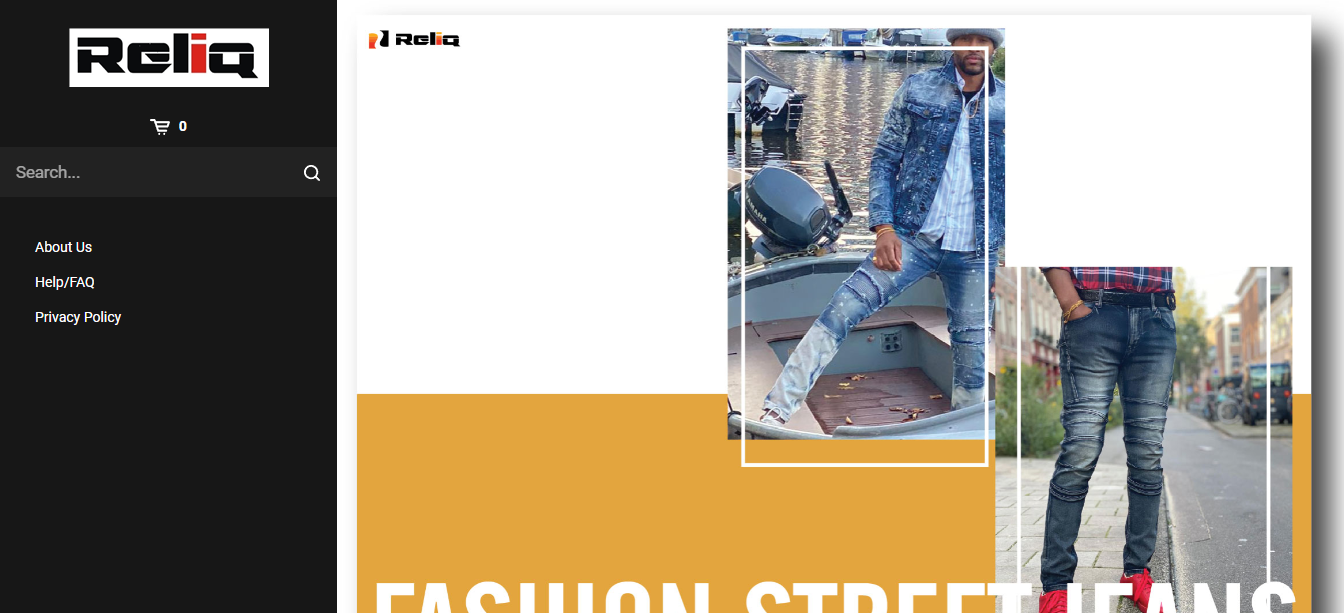 Yet another business on our list that isn't based in Florida but is available in Miami, Reliq Inc., comes from the Garment District, Manhattan, New York. The company puts denim production front and center, with a special emphasis on jeans. With these products, Reliq Inc. utilizes a wide variety of designs, including rip and repair, hand painting, cut and sew, and splatter patterns.
In addition to jeans, Reliq Inc. offers shirts, pants, joggers, and shorts. The products are crafted with great care and attention to detail, which is what allowed Reliq Inc. to collaborate with numerous boutiques across the nation. Besides the standard product lines, the manufacturer constantly updates its designs and accessories, making sure it always has something new to offer.
Reliq Inc. is no stranger to sustainable manufacturing, either. The company has recycled twill and denim products on offer for customers that deal exclusively in environmentally friendly clothing.
Pros
High-quality merchandise
Collaborates with high-end boutiques
Modern streetwear design
Cons
Fewer elegant and loungewear models
8. Vertical Textiles – Best Clothing Manufacturer in Miami for Knitted Designs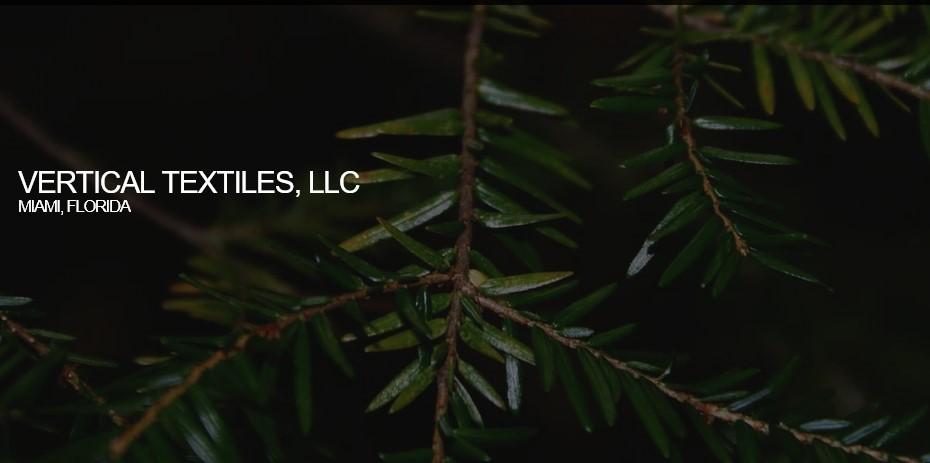 Vertical Textiles is a local Miami business with a relatively narrow product line. The company has existed since 1971, accruing plenty of experience in clothing manufacturing. It gets its name due to the specialized system of vertical integration that allows for more straightforward production with simultaneous quality and delivery control.
A significant upside of how Vertical Textiles handles the manufacturing process is that it provides easier customization and makes it simpler for the company to pinpoint the design its customers want. This manufacturing process aligns with the company's mission: to supply precisely designed products to clients quickly.
Vertical Textiles is also devoted to ethical clothing manufacturing. To that end, the company ensures its employees work in healthy, ethical environments that uphold the highest sustainability and eco-friendliness standards. A similar set of high principles applies to how the manufacturer delivers its products, as team members dedicated to product management track products every step of the way.
Pros
Innovative products
Duty-free access
Over five decades of experience
Cons
Limited selection of formalwear and business attire
9. Design to Produce – Best Clothing Manufacturer in Miami for Startup Brands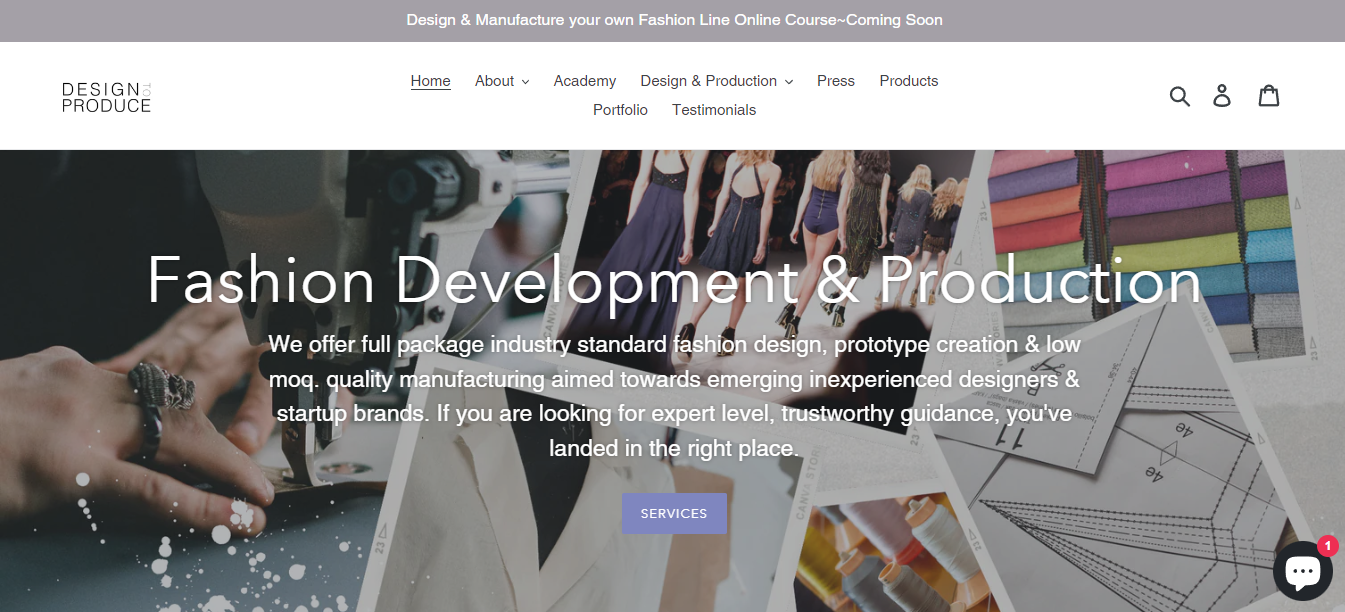 Built around its experienced, resourceful founder, Jessica Anderson, Design to Produce focuses on unique designs for startups that want to launch fresh, innovative product lines. The company can work from undeveloped design ideas, including mockup photos and retail samples. Through professional experience, Design and Produce can combine even the smallest clues the client provides into new designs.
The most common way for clients to get started with Design to Produce is through a call with Jessica Anderson. During the call, customers can work out all of the order details and begin the journey towards developing a product line. From that point on, the process will follow a precise timeline.
In the first couple of weeks, Design to Produce will develop the actual design and source the fabrics. Next, creating the prototype will take about a month and will be sent to the client for review. After two to three weeks, a revised design will be shown to the client. Lastly, the product will enter the actual manufacturing stage, done overseas.
Pros
Prototype creation
Complete logo development
Small batch manufacturing
Cons
Primarily geared toward startups
10. Enzo Custom – Best Custom Clothing Manufacturers in Miami for Suits and Tuxedos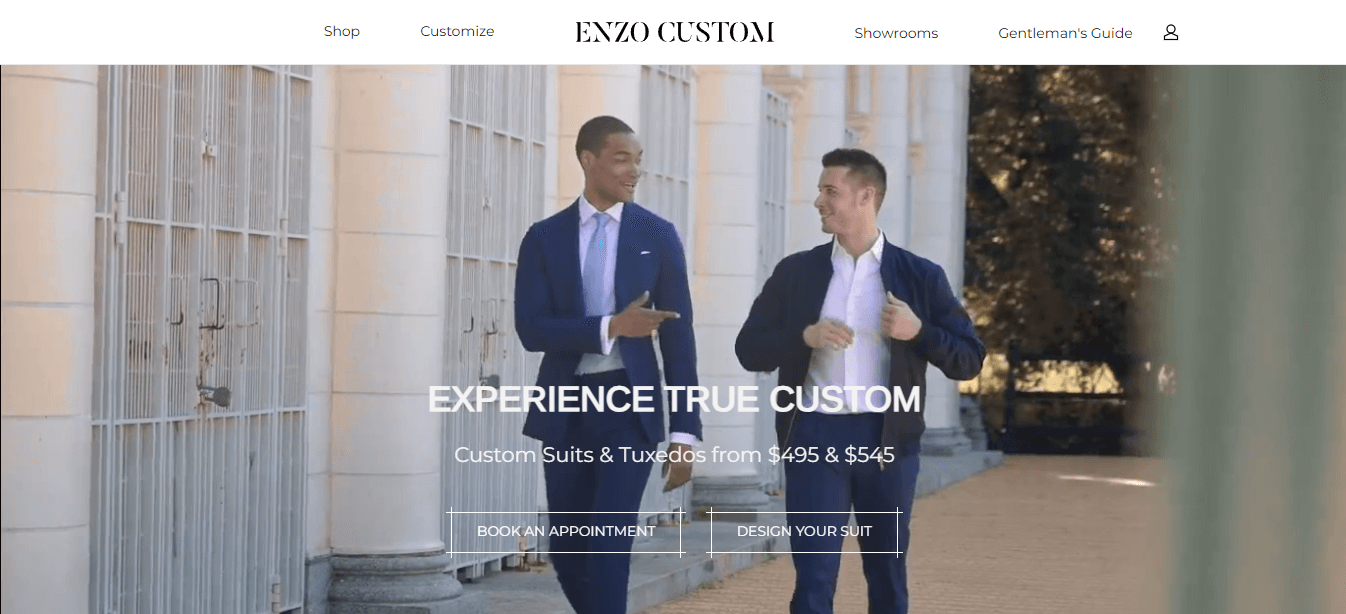 Aimed at high-end businesses, Enzo Custom places an emphasis on formalwear, particularly suits and tuxedos. Luxury is the name of the game for this manufacturer, and it doesn't deal in anything less. For example, Enzo Custom full canvas jackets are made with horsehair interlining, carefully designed shoulder padding, and premium horn buttons.
The fabrics used in the manufacturer's designs come from Loro Piana, a brand dating back over two centuries. Loro Piana uses high-quality Merino wool purchased from select suppliers and processed according to the highest standards. The fabric manufacturer also utilizes Mongolian cashmere.
It's apparent at first sight that Enzo Custom isn't a manufacturer for everyone. The company deals exclusively with top-tier materials and creates luxury products. Besides suits and tuxedos, the manufacturer also produces standalone jackets and overcoats.
Pros
High-quality designs
Suits, tuxedos, and other formalwear
Premium materials
Cons
Facing Challenges While Searching for Dependable Clothing Manufacturers in Miami? Get Solutions with Appareify!
When you need to find Miami manufacturing companies, the main challenge is getting a reliable business that will fulfill your needs. This isn't a decision you should rush into and should represent your greatest priority. When weighing your options, no company will be as worth checking out as Appareify, the leader among custom clothing manufacturers.
We provide dependable clothing manufacturing services to companies from startups to established brands. With Appareify by your side, you'll be able to meet your customer's demands and styles quickly and easily. We'll help you build a unique, custom collection with bespoke solutions to make your brand distinguishable at first sight.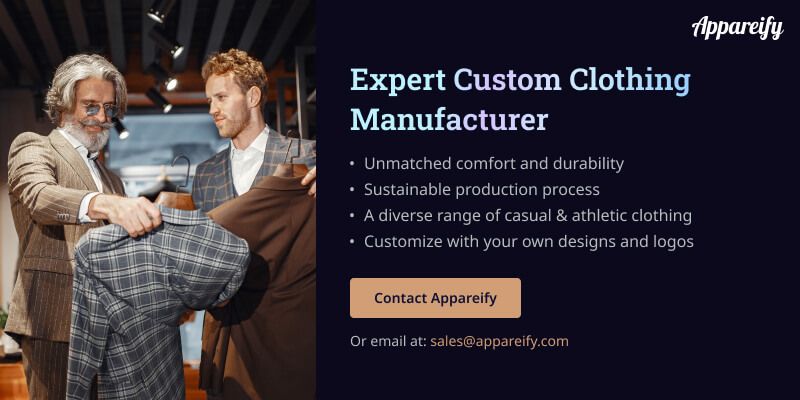 In addition to custom clothing, Appareify pays particular attention to sustainable manufacturing. That's why our materials are biodegradable and processed according to the leading eco-friendly practices. By becoming our partner, you won't only improve your business but make the world a cleaner, healthier place. Visit Appareify today to learn more about our services.