A Reliable OEM Clothing Manufacturer - Appareify
Home
 > 
Oem Clothing Manufacturer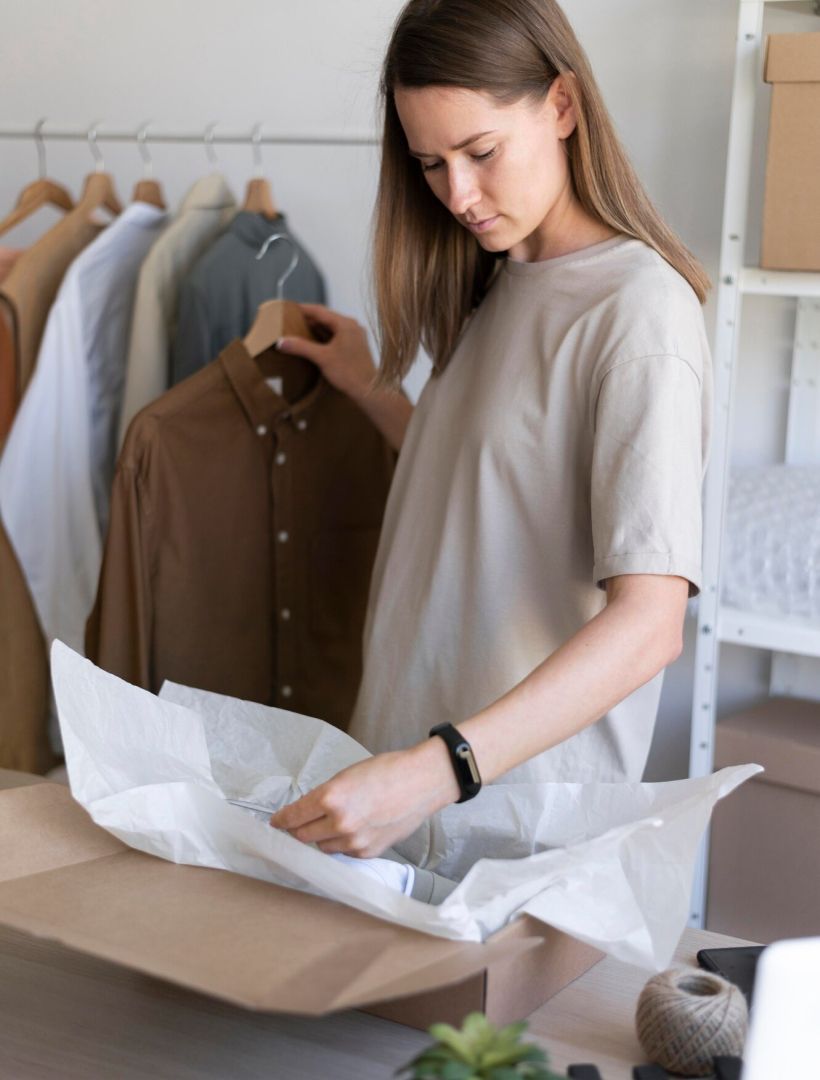 Start Your OEM Clothing Line With Appareify
Appareify is a leading OEM clothing manufacturer that specializes in helping fashion brands bring their ideas to life. Our streamlined and efficient manufacturing processes enable us to produce high-end apparel in large batches every month
Additionally, we offer impressive production lead times, with private label designs taking only 10-15 days and custom variants taking 30-45 days. Work with us and see your clothing dream come true!
With Appareify's OEM Clothing Manufacturing Service, What Can You Expect?
Here are some good reasons to partner with us:
All-in-One Solution

Appareify offers everything you need to satisfy your clothing manufacturing requirements. From material selection to shipment, our team will handle every step of the manufacturing process.

Broad Product Categories

We manufacture a wide range of garments ranging from men's and women's casual wear to business attire. Whatever style you want, we can produce them promptly without compromising quality standards.

Custom All Your Needs

Our team of dedicated professionals is always ready to bring your designs to life. With our expertise, we ensure that every item is manufactured to the highest standards of craftsmanship and quality, all while maintaining an affordable price point.

Eco-Friendly & Sustainable

Appareify takes pride in its sustainability certificates, including GOTS, OCS Blended, WRAP, OEKO-TEX, US Cotton Protocol, and more. These certifications demonstrate our dedication to eco-friendly production methods and our responsibility to the planet.

Fast Turnaround Time

We have a dependable production team capable of fulfilling orders of any volume. We prioritize short turnaround times, enabling us to help grow your business quickly. Additionally, we ship worldwide using reputable carriers like DHL, FedEx, and UPS.

High Ethical Standards

At Appareify, we pay attention to quality control. Hence, we adequately inspect the final product's stitching, fabric, and measurement quality before shipping out - delivering premium products.
What Printing Methods Do We Use in Our OEM Clothing Manufacturing Process?
See how we print your clothing here
Sublimation

Ideal for large, complex designs but is only compatible with light fabrics such as polyester.

Heat Transfer Printing

Best for high-quality, photo-realistic, and colorful designs. It is particularly suited for promotional events, novelty gifts, etc.

Heat Press Printing

Perfect for consumers who prefer small order quantities and want to experiment with various styles.

DTG

A top choice for consumers looking for bulk printing designs in a short amount of time.

Screen Printing

For high-quality mass production, this is an excellent choice. But it may not be suitable for every type of printing.

Airbrushing

It can produce easy-to-maintain, low-cost, and prints that are compatible with all types of fabrics.
How Does Our OEM Clothing Service Work?
We follow thse steps to turn your design into reality
01
Choose the Fabric
Appareify's manufacturing process starts with material selection. If you don't have a particular fabric in mind, your representatives will help you make the best choice for your order.
04
Place Labels on All Items
05
Use Your Preferred Packaging
Tailored & High-Quality OEM Clothing Solutions
| | |
| --- | --- |
| 🌐 Sustainability | Show commitment to the planet |
| 👕 Customization | Materialize your design |
| ⏫ Fast turnabout | Launch a clothing line easily |
| 📈 Bulk order | Satisfy growing demand |
FAQs
What is OEM in Manufacturing
OEM means "original equipment manufacturer" in manufacturing. In the clothing industry, OEM manufacturing refers to the services that produce apparels that are sold under the name of the clients.
How to Find an OEM Manufacturer for Your Clothing Brand?
How to Work With Your OEM Clothing Partner?
What is the Procedure for Launching a Clothing Line With an OEM Clothing Manufacturer?
What to Consider When Starting an OEM Clothing Line?
Contact us
Contact us today to discuss your bespoke apparel needs. You can email us at [email protected] or use the form here.