Mesh Hoodie Manufacturer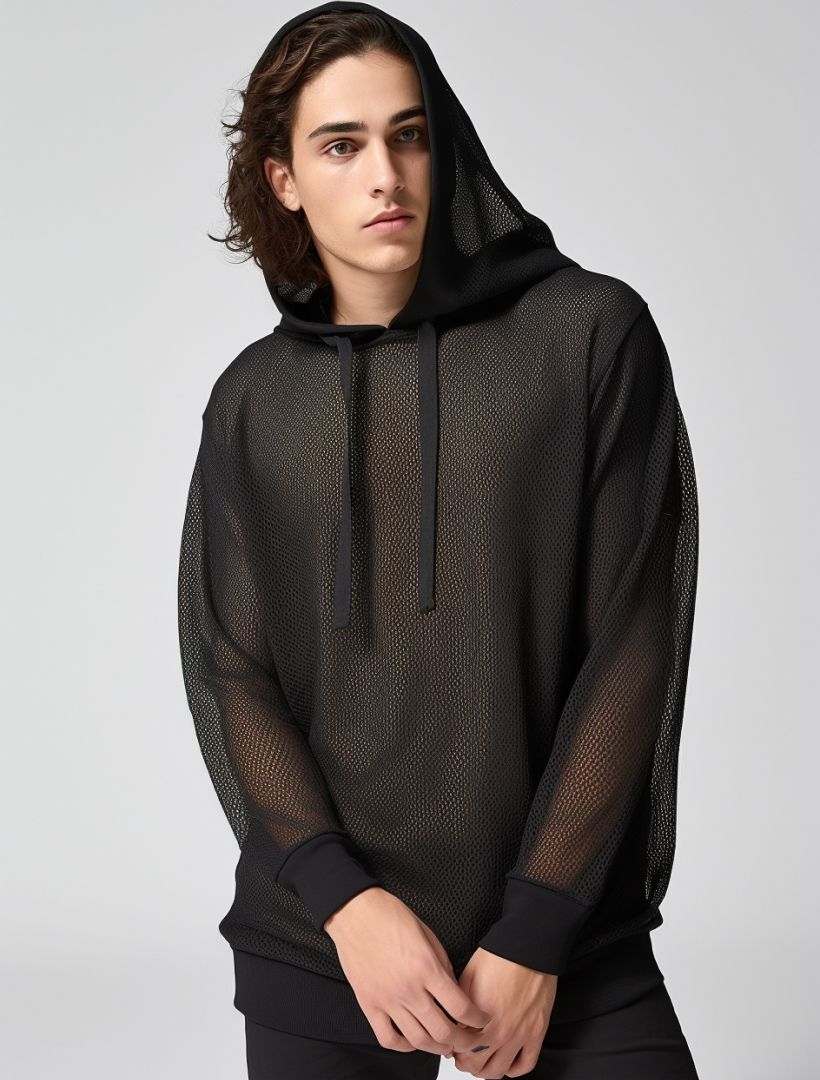 Manufacturing Mesh Hoodies Made Easy With Our Expertise
Appareify is a leading manufacturer that produces high-quality mesh hoodies with premium materials and innovative design techniques. We create various styles, sizes, and colors to meet our client's requirements.
Further, we provide custom mesh hoodie designs and branding options, allowing you to create unique and personalized products that fit your brand and style. In addition to manufacturing quality mesh hoodies, we value communication. So, our team is always responsive and ready to provide timely updates on production and delivery.
Why Choose Appareify as Your Mesh Hoodie Manufacturer?
OEM Hoodies

Do you have your fashion ideas laid out? Our OEM services allow us to produce mesh hoodies based on your requirements and designs.

Private Label

Appareify offers private labeling services, allowing you to add your branding and logo to mesh hoodie orders. Trust us to deliver unique and personalized products.

Quality Control

Since we handle our production in-house, Appareify has strict quality control processes, ensuring all mesh hoodies meet the required standards.

Professional Team

Our skilled and experienced team will ensure you have the best hoodie manufacturing experience. From providing advice and guidance to handling design and delivery, we're ready to help grow your business.

Ethical Practice

We prioritize ethical manufacturing practices and sustainability. All our products feature biodegradable, organic, and recycled fabric. We also keep our workers happy with fair labor policies and wages.

Reasonable Price

We offer our mesh hoodies at affordable rates, especially for bulk orders. Also, Appareify accommodates all businesses, regardless of the budget and order quantity.
How Does Appareify's Mesh Hoodie Manufacturing Work?
We use an effortless process to ensure our clients get their orders with no hassle from start to finish.
Show Us What You Want
Do you have a specific mesh hoodie in mind? Or do you have your designs and requirements? Contact us to tell us everything.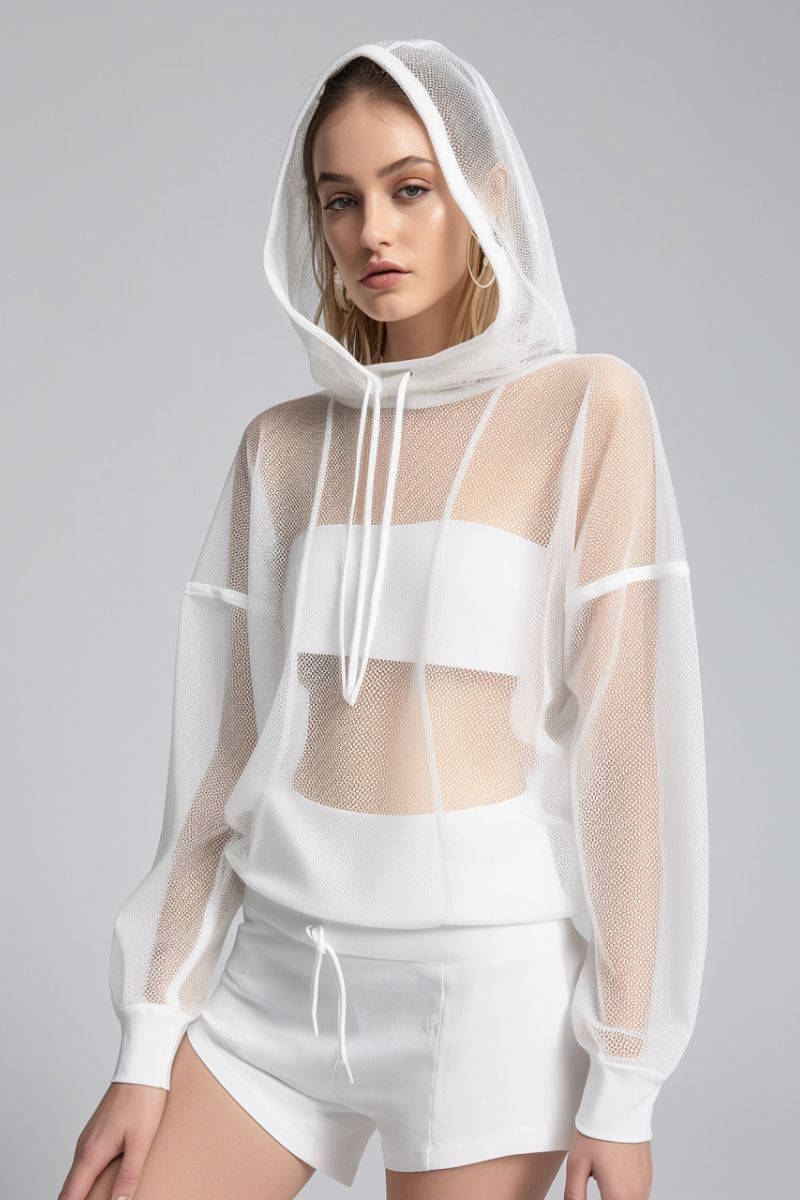 You Can Also Expect Other Hoodies With Gold Quality From Us
Mesh hoodies are not our only products. Appareify provides other high-quality hoodies as alternatives to our mesh hoodie collection. Here's everything we can manufacture: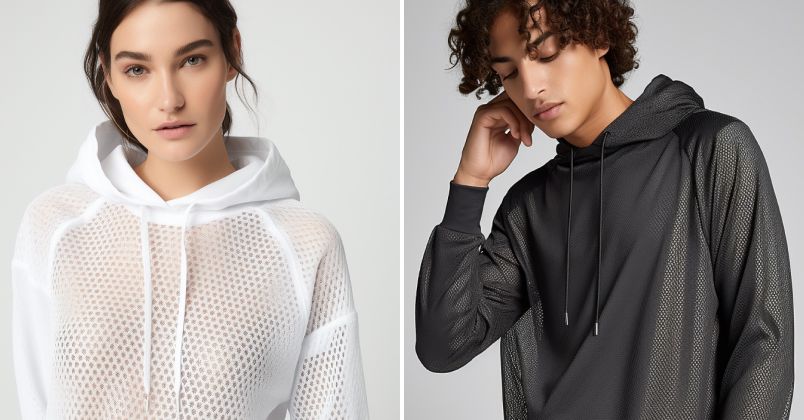 FAQs
What to Look for When Selecting Fabrics for Mesh Hoodies?
Some key things to look for when choosing fabrics for mesh hoodies include:
1. Breathability: Mesh hoodies should be lightweight and breathable, so choosing fabrics with good airflow and ventilation is an excellent choice.
2. Durability: Mesh hoodies must also withstand regular wear and wash, so your preferred fabric should have sturdy features.
3. Comfort: Comfort is essential when selecting fabrics for mesh hoodies. Go for options that are soft and comfortable against the skin.
4. Moisture-wicking: Most consumers wear mesh hoodies during physical activities, so moisture-wicking fabrics are a must to keep them dry and comfortable.
Why Are Mesh Hoodies So Popular?
How Does Mesh Hoodie Manufacturing Impact the Environment?
Breathable Comfort, Stylish Design - Mesh Hoodies for the Win!
| | |
| --- | --- |
| 🎖️ Reputed manufacturer | OEM & private label mesh hoodies |
| 📉 Low order quantity | Less inventory risk for your business |
| 🌱 Sustainable fabric | Attract environment conscious buyers |
| ✅ Trendy styles | Delight your target consumers |
Contact us
Contact us today to discuss your bespoke apparel needs. You can email us at [email protected] or use the form here.