Wholesale clothing vendors, distributors, and suppliers play crucial roles in the fashion industry. They provide retailers with various bulk clothing at affordable prices.
The USA has a vibrant wholesale market with many clothing vendors vying for attention nationwide. Although this makes the market feel oversaturated, we've compiled a list of the 10 best wholesale clothing vendors, distributors, and suppliers in the US in this article!
1. Wondery - Best Wholesale Women's Clothing Vendor
2. Vustra - Best Wholesale Clothing Supplier for Men's Shirts
3. LA Showroom - Best Distributors for Women's Trendy Clothing
4. Good Clothing Company - Best Vendor for Both Small & Large Batch Orders
5. ocean+main - Best Bulk Clothing Suppliers for Tunics and Caftans
6. JODIFL - Best LA-Based Women's Clothing Supplier
7. Spiritex - Best Vendor for Organic Cotton Clothing
8. S&G Apparel - Best Bulk Clothing Vendor for Activewear
9. Bash+Sass - Best Wholesale Vendor for Kidswear
10. Thunderpantsusa - Best Wholesale Vendor for Women's Underwear
1. Wondery - Best Wholesale Women's Clothing Vendor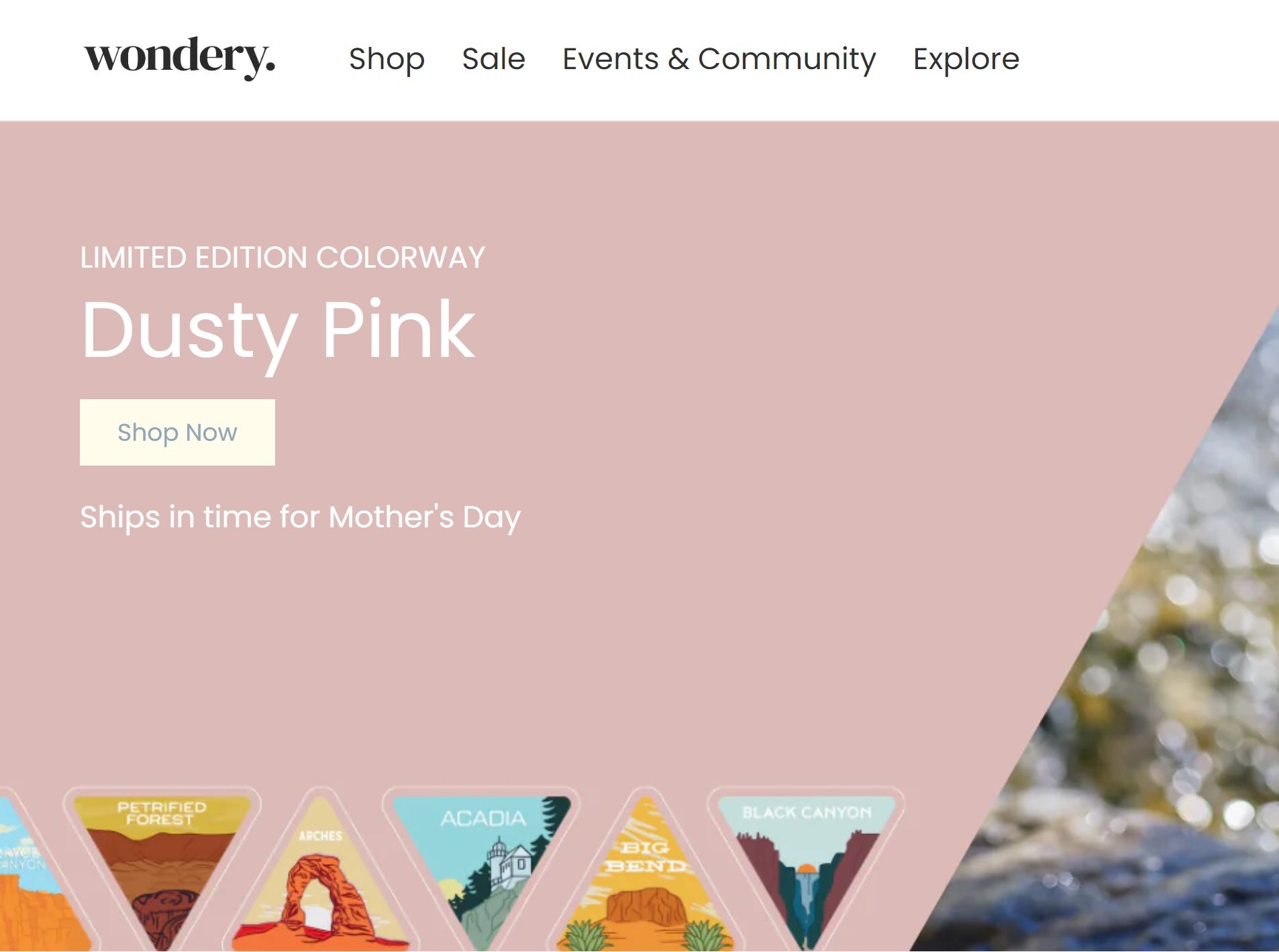 With a mantra like "Created by Women for Women," it's no surprise that Wondery is best known for producing high-quality women's clothing.
Wondery provides a 15% off code when businesses sign up for their VIP membership. VIP clients also get regular discount code updates and exclusive sale alerts. In addition, you can join their rewards program to earn points and exchange them for other discounts and free shipping.
Primary Products
Tees & tanks
Crewnecks
Hoodies
Bottoms
Jackets
Pros
Wondery offers $100 off on the first wholesale order.
They also offer free shipping for a year.
The wholesaler partnered with Faire to provide free returns and Net 60 payment terms.
Offers other products, like gift cards.
The company is also taking action to become more eco-friendly.
Cons
Wondery often creates looser fits, leading to possible sizing issues.
Experience the best of Wondery now >>
2. Vustra - Best Wholesale Clothing Supplier for Men's Shirts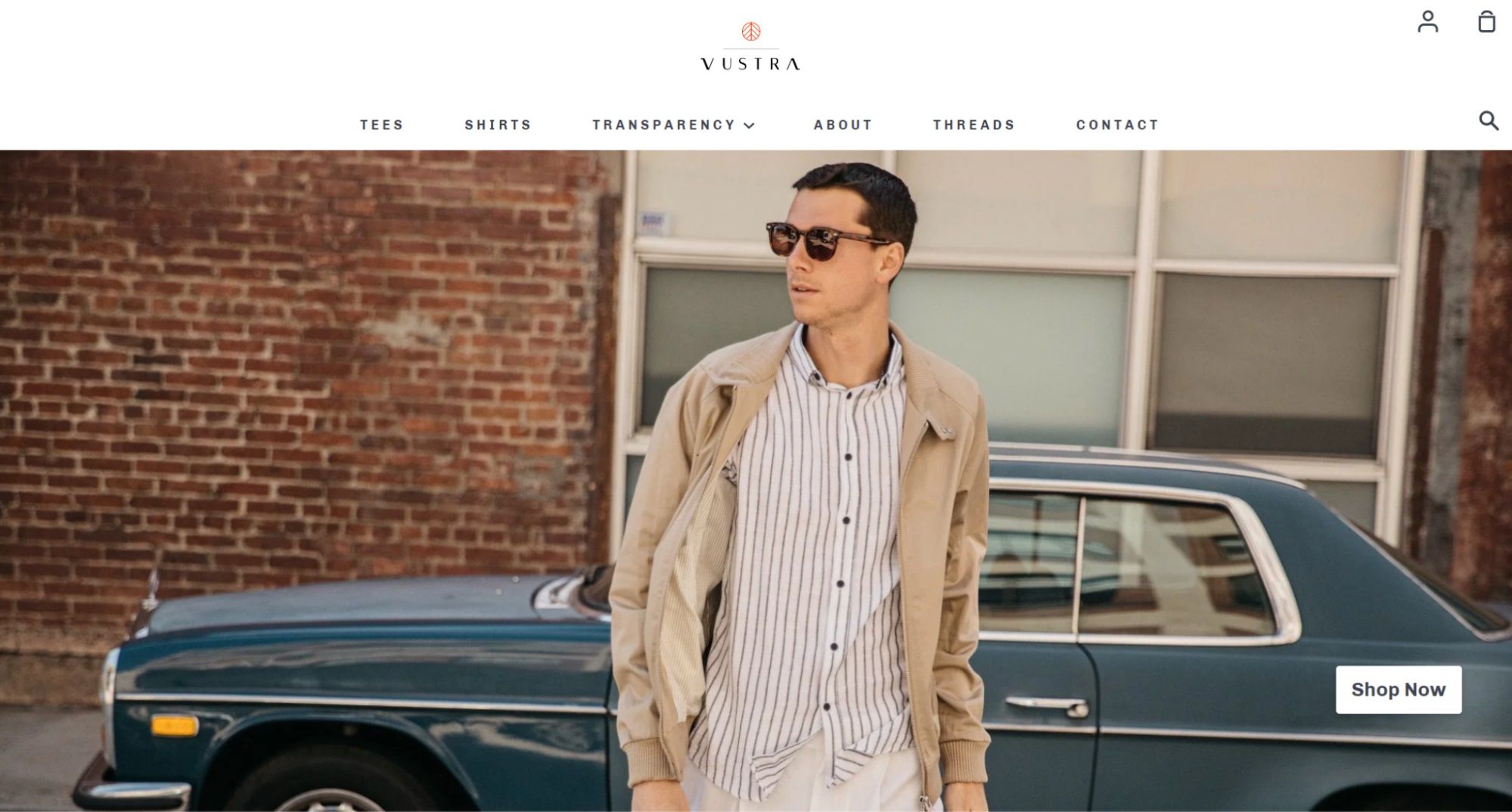 Vustra made finding better clothing for everyone and the planet its goal in 2017, leading them to become one of the best wholesale clothing suppliers for men's shirts in the USA.
After partnering with its garment maker, Vustra tackled the fashion industry's dark side by offering men's shirts without conventional cotton, toxic chemicals, and dyes.
Primary Products
Short sleeved shirts
Long sleeved shirts
Tees
Pros
Vustra has an in-house design and product development team responsible for creating all products.
All Vustra shirts are long-lasting and easy to care for.
Vustra accepts all major credit cards and payment services.
International shipping is readily available.
Cons
Vustra doesn't have a retail location, but they're working on selling through affiliate stores.
Elevate your inventory by shopping with Vustra today >>
3. LA Showroom - Best Distributors for Women's Trendy Clothing
LA Showroom is a one-stop shop bringing fashion designers, manufacturers, and distributors together to cater to wholesale women's fashion needs. As an online B2B company, LA Showroom connects larger-scale vendors with retail buyers for enhanced sales and brand exposure.
What's more? All of LA Showroom's products are trendy, up-to-date, and compatible with women of all ages, especially the younger gen Z, cementing them as one of the best available.
Primary Products
Tops
Tees & tanks
Outerwear
Dresses
Jumpsuits and rompers
Pros
LA Showroom offers special services like Buyer Rewards Programs.
They also offer menswear, children's apparel, and accessories.
LA showroom connects retailers with manufacturers through virtual galleries.
The list of designers, manufacturers, and distributors refreshes weekly.
Cons
LA Showroom is a purely online service.
Upgrade your business's fashion game with LA Showroom >>
4. Good Clothing Company - Best Vendor for Both Small & Large Batch Orders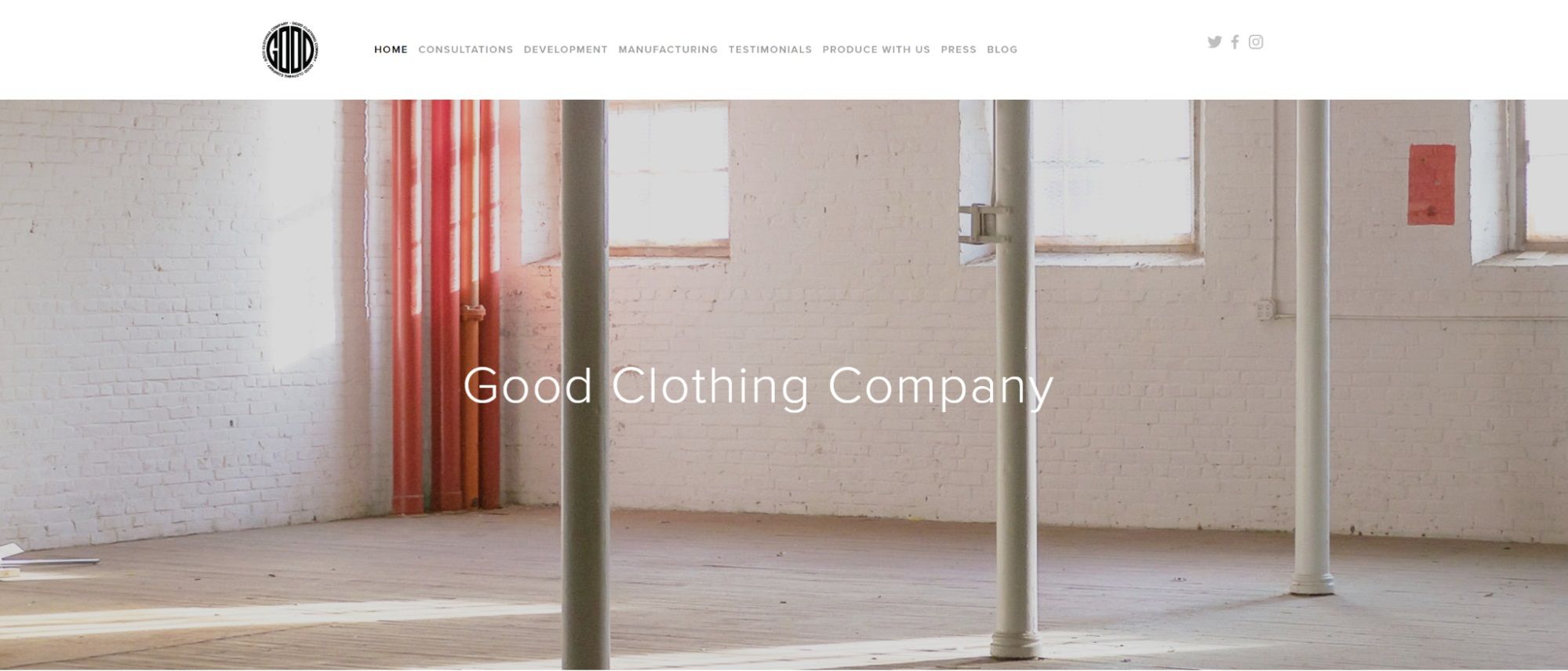 Good Clothing Company is an emerging clothing manufacturing business focusing on revitalizing the US apparel manufacturing industry.
Hence, if you're an emerging designer or a growing business, then Good Clothing Company will be your perfect go-to. They offer the best manufacturing services for startups or growing fashion labels looking to scale with a reliable manufacturing partner, producing small and large batch orders.
Primary Products
Tops
Tunics
Sweatshirts
Jumpsuits
Pros
Owns a women's contemporary clothing line called Good Apparel.
Uses environmentally sustainable manufacturing practices.
Good Clothing Company offers various development services.
They also offer consultation services for new businesses.
Cons
It mainly focuses on women.
Partner with Good Clothing Company to make your ideas a reality >>
5. ocean+main - Best Bulk Clothing Suppliers for Tunics and Caftans

Nothing speaks of positive luxury like ocean+main's range of tunics and caftans. In addition to its superior quality, ocean+main makes its tunics and caftans from up-cycled fabrics, ensuring all products are eco-friendly.
Furthermore, ocean+main ships all orders in reusable packaging options while avoiding toxic plastic.
Primary Products
The gauze dress
Classic silk caftan
Oprah dresses
Short and midi dresses
Pros
ocean+main believes in responsible water usage and conservation.
Free shipping on orders exceeding $700.
ocean+main makes all garments locally in Los Angeles.
The company loves up-cycling and recycling.
Loved by celebrities like Oprah.
Cons
Limited to businesses involved in women's fashion.
Discover sustainable style and shop ocean+main today >>
6. JODIFL - Best LA-Based Women's Clothing Supplier

LA is the home place to many fashion wholesalers, but only a few stand out. JODIFL is one of the few reputable for creating contemporary women's designs in downtown Los Angeles.
With 15 years of experience, this LA-based clothing supplier excels in supplying various high-quality trendy women's styles at affordable prices.
Primary Products
Tops
Dresses
Bottoms
Outerwear
Sets
Pros
JODIFL works with a professional team with over 15 years of experience.
They provide a fair return and refund policy.
JODIFL also focuses on supplying only high-quality garments.
Offers a wide variety of clothing styles.
Cons
JODIFL is not BBB accredited.
Revamp your store with JODIFL's collection today >>
7. Spiritex - Best Vendor for Organic Cotton Clothing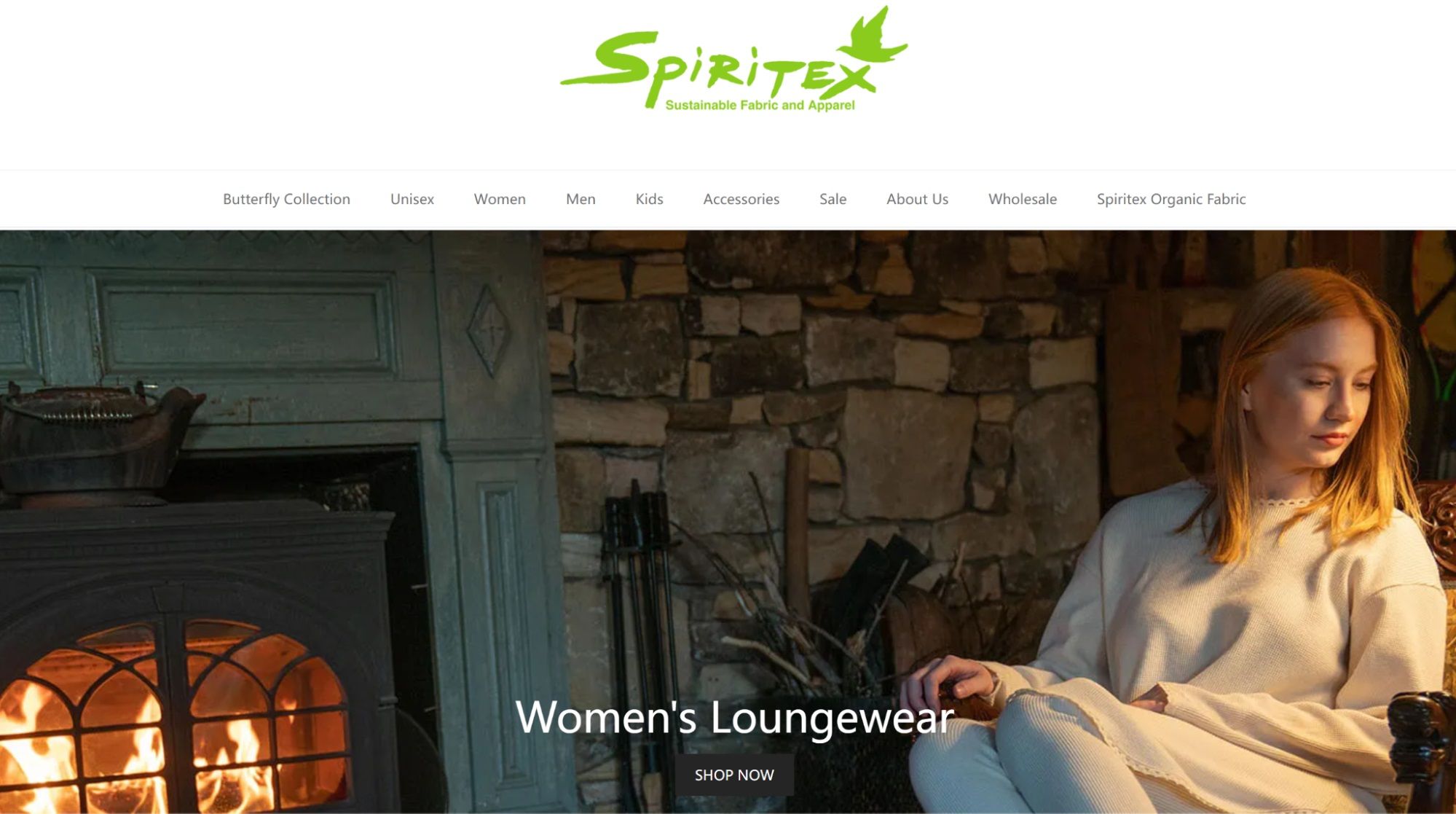 Spiritex has been a significant player in the US textile and apparel manufacturing industry since 2005. Their garments feature American-grown organic cotton, making them one of the best sustainable wholesale clothing vendors in the US.
In addition to using American-grown organic cotton, Spritex works with a Carolina-based supply chain, helping to empower the local communities.
Primary Products
Tops
Bottoms
Loungewear
Outerwear
Dresses and jumpsuits
Pros
Spiritex offers high-quality garments for women, men, and children.
They focus on promoting eco-friendliness and sustainability.
The company also supports the local communities by making everything in the USA.
The best in organic cotton apparel in the USA
Cons
Organic cotton is expensive.
Shop Spiritex for sustainable fashion choices today >>
8. S&G Apparel - Best Bulk Clothing Vendor for Activewear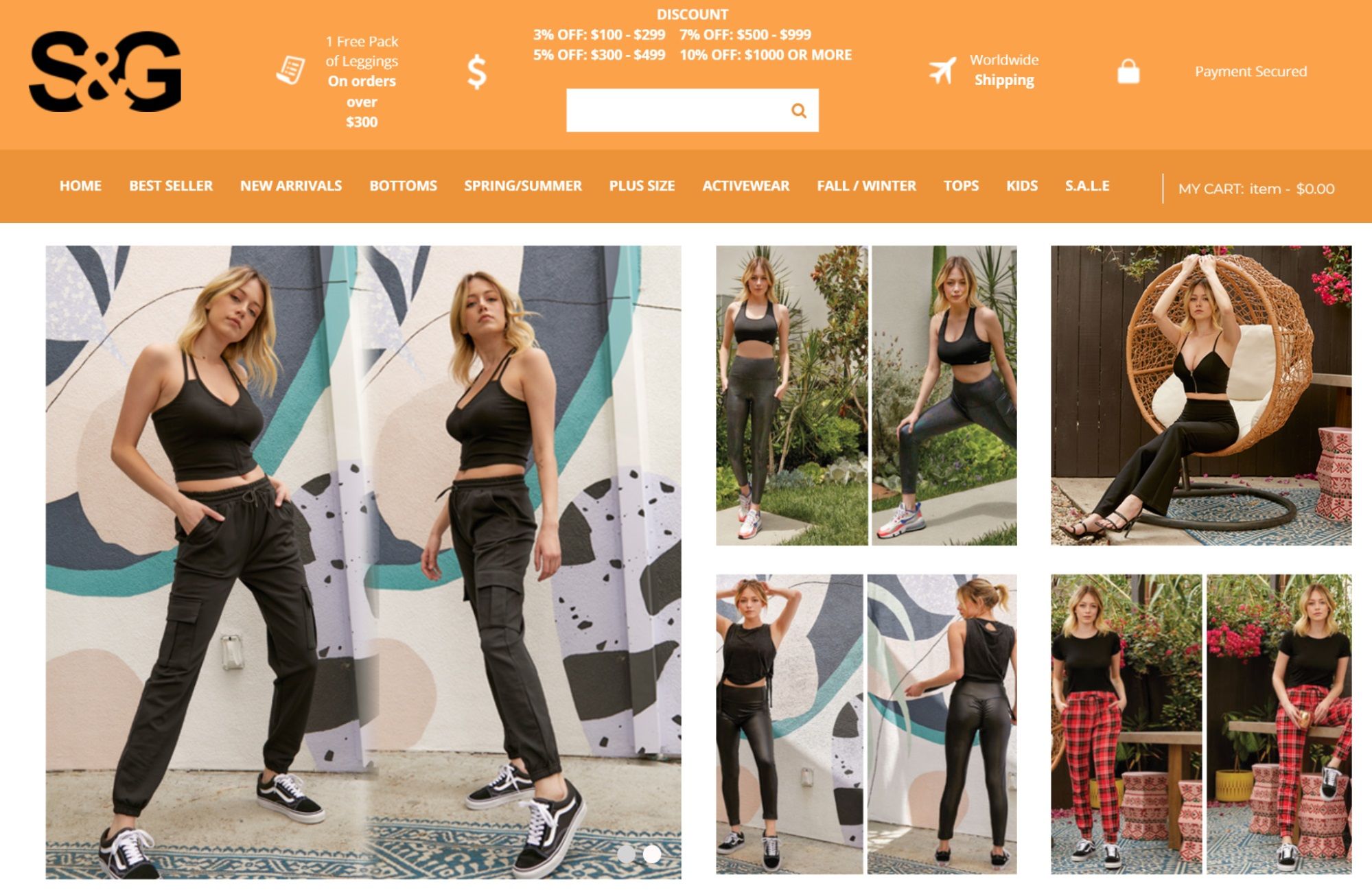 The online-based wholesaler, S&G Apparel, provides some of the most popular ladies' activewear on the market. Their products check the box for current trends all-season round.
S&G offers various women's activewear ranging from leggings to dresses, all designed to meet varying consumer needs.
The online based wholesale store adds updated trendy designs at affordable rates.
Primary Products
Sports leggings
Yoga pants
Jeggings
Shorts
Skirts
Pros
Responsive and excellent customer service.
Provides high-quality activewear at affordable prices.
All styles on S&G are always up-to-date.
They provide a wide variety of activewear for ladies.
Cons
S&G doesn't provide activewear for men.
Upgrade your customers' wardrobes today with S&G Apparel >>
9. Bash+Sass - Best Wholesale Vendor for Kidswear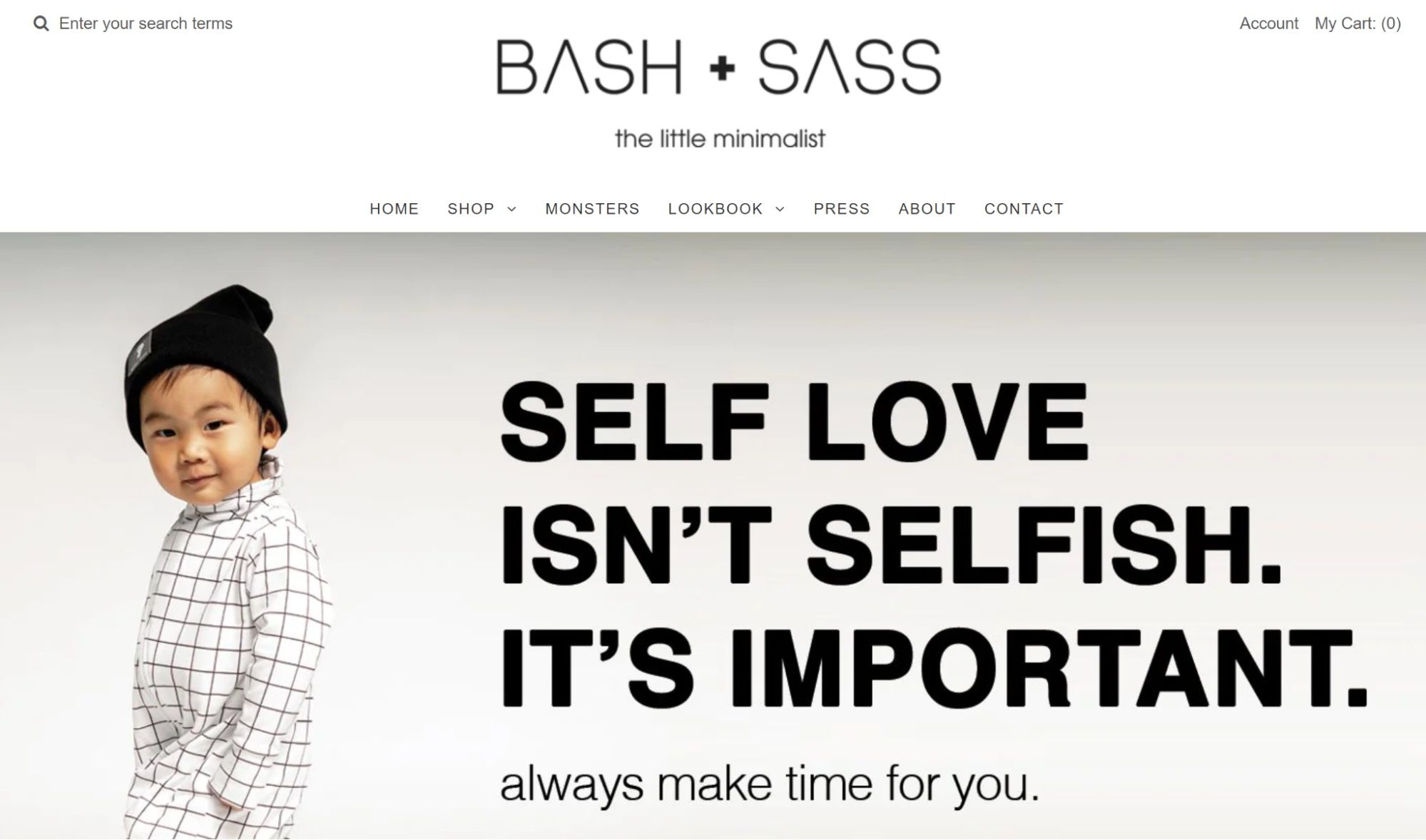 Bash+Sass takes a unique approach to its business by offering gender-neutral kidswear for ages 6 months to 12 years old. But that's not all that makes them the best in this niche.
Bash+Sass has unique monster characters that make them stand out. With every collection, they introduce a new monster representing specific social values or characteristics.
Primary Products
Rompers
Tops
Bottoms
Hoodies
Dresses
Pros
Bash+Sass presents more value for kids beyond trendy clothing.
The owner has a passion for design and fashion.
The brand takes a simple and creative approach to design.
Bash+Sass's approach fosters individuality and imagination.
Cons
International clients may find Bass+Sass's shipping and returns policies a bit unfavorable.
Shop Bass+Sass for kids' fashion with meaning >>
10. Thunderpantsusa - Best Wholesale Vendor for Women's Underwear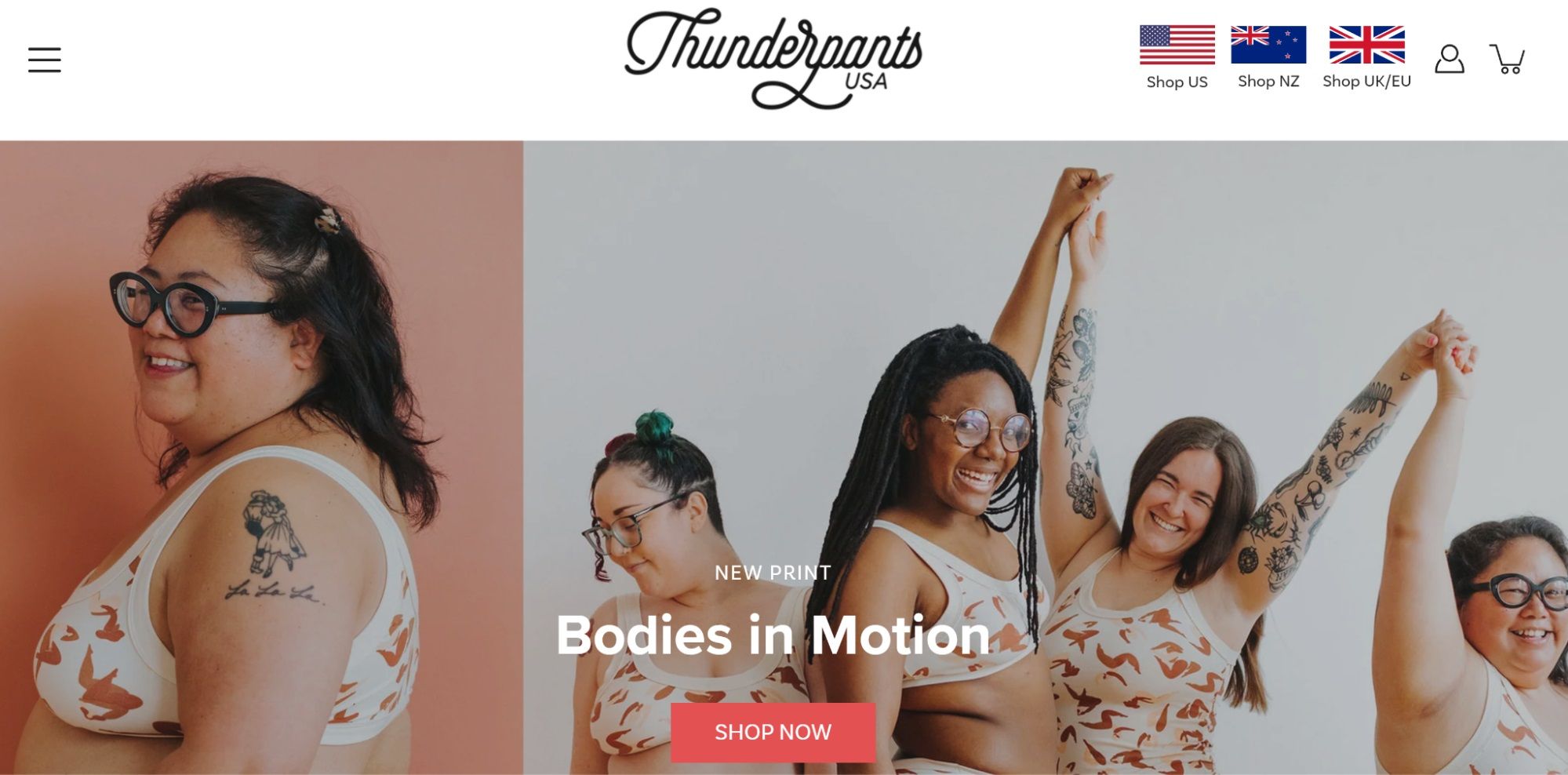 In 1995, two sisters, Josie and Sophie Bidwill, set out to create the ultimate solution for irritating undies. The result? They made arguably one of the best women's underwear brands in the USA.
Thunderspants officially launched in 2016, with manufacturing set up in Portland. Now, the company continues to produce super comfy underwear for fashion brands worldwide.
Primary Products
Bralettes
Bike shorts
Camisoles
Leggings
Swimwear
Pros
High dedication to providing high-quality women's underwear.
Thunderpantsusa focuses on ethical and sustainable manufacturing.
They have an excellent service team ready to provide support anytime to retailers.
Unique underwear designs.
Cons
Prices may be high since they value quality over quantity.
Let customers experience comfort like never before with ThunderpantsUSA >>
How Can I Find Reliable Wholesale Clothing Vendors in the United States?
Consider the following ways to find reliable wholesale clothing vendors in the United States:
Online Research:

Use search engines to research wholesale clothing vendors in the US. Focus your search on vendor directories or marketplaces.

Industry Associations:

Trade organizations, like American Apparel, may have lists of reputable vendors.

Trade Shows:

Visit clothing trade shows to meet vendors, examine their products, and ask relevant questions. You may also network with other buyers to exchange information about vendors.

Read Reviews:

Check online vendor reviews on platforms like Yelp or Google. Reading reviews can help identify reliable and quality vendors.

Facebook Groups:

You can find various groups packed with people ready to give referrals and advice. Consider groups like Shopify Entrepreneurs.
What Should You Look for in a Wholesale Clothing Vendor in the USA?
Here are several important factors to consider when looking for a wholesale clothing vendor in the USA:
Quality:

Always ensure your preferred vendor offers high-quality clothing that meets your standards. Ideally, they should use high-quality materials, have good manufacturing processes, and provide good customer service.

Pricing:

Pricing is critical when it comes to wholesale clothing. Look for vendors offering competitive pricing without sacrificing quality.

Product Range:

Ensure your selected vendor offers a wide range of clothing styles to choose from—whether casual or formal wear, in various sizes and colors, based on your choice.

Shipping and Delivery:

Consider the vendor's shipping & delivery times and their shipping policies. Your ideal vendor should offer fast and reliable shipping with flexible return policies.
Learn more: How to Find The Best Clothing Manufacturer For Your Business >>
What Are the Advantages of US-Based Wholesale Clothing Vendors?
Here are several advantages of working with US-based wholesale clothing vendors compared to their overseas counterparts:
Faster Shipping:

US-based vendors often ship orders within their geographical area faster than overseas vendors. It's especially beneficial if you need your order quickly.

Lower Shipping Costs:

When working with US-based vendors, shipping costs can be much lower. Factors like customs fees, taxes, and longer transit times can make overseas shipping more expensive.

Better Communication:

Working with US-based vendors can make communication easier since language barriers or time zone differences are not a problem.

Greater Flexibility:

Most US-based vendors may be willing to work with you on custom orders, small order quantities, and other special requests.

Higher Quality Standards:

US-based vendors generally have higher quality standards than overseas vendors.
Options Other Than Wholesale Clothing Vendors
Here are a few options to consider if you're looking for wholesale clothing vendor alternatives:
Dropshipping:

Dropshipping allows you to sell without stocking inventory or handling shipping. With dropshipping, you'll be shipping items to customers directly when they order.

Custom Clothing:

With enough resources, you can create custom clothing items by working with manufacturers. Alternatively, you may hire a sewist to craft unique designs that reflect your style and values.

Local Artisans:

Consider working with local artisans who make handmade clothing items. It's a great way to support small businesses while offering unique products.

Print-on-Demand:

Print-on-demand is similar to dropshipping in that you won't need an inventory. Instead, you'll work with print-on-demand clothing suppliers and add your designs to their products.
Final Words
Finding suitable wholesale clothing vendors, suppliers, and distributors is crucial for your business's success. Here at Appareify, we've listed the top 10 wholesale vendors, suppliers, and distributors in the USA, which offer a variety of clothing options tailored to different needs, including women's clothing, men's shirts, trendy contemporary collections, kidswear, and more.
Be sure to consider factors like quality, pricing, product range, shipping, and delivery when selecting a vendor to partner with. With a reliable and reputable vendor, you'll be well on your way to growing your business and meeting your customers' evolving fashion needs.