Women's T-Shirt Manufacturer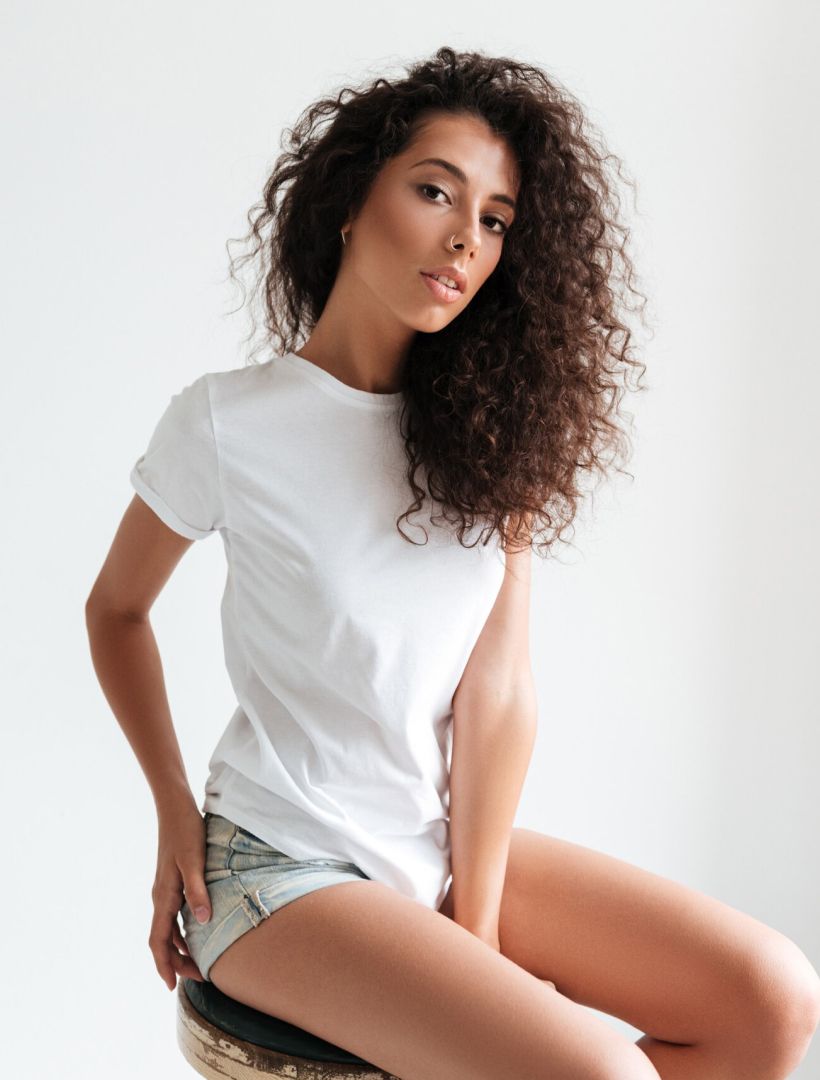 High-Quality Custom T-Shirts for Women
Appareify is a one-stop shop for crafting the perfect premium ladies' t-shirts. With years of experience in the industry, we have perfected our process and offer a wide variety of on-trend styles for ladies' t-shirts to choose from.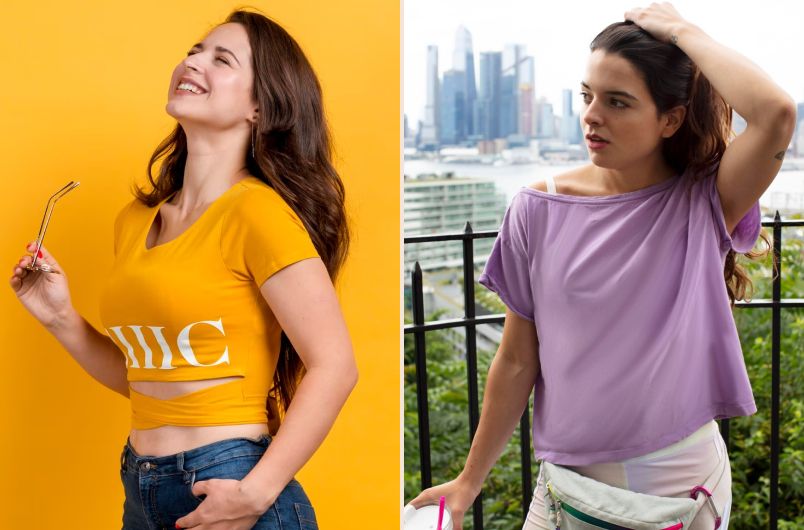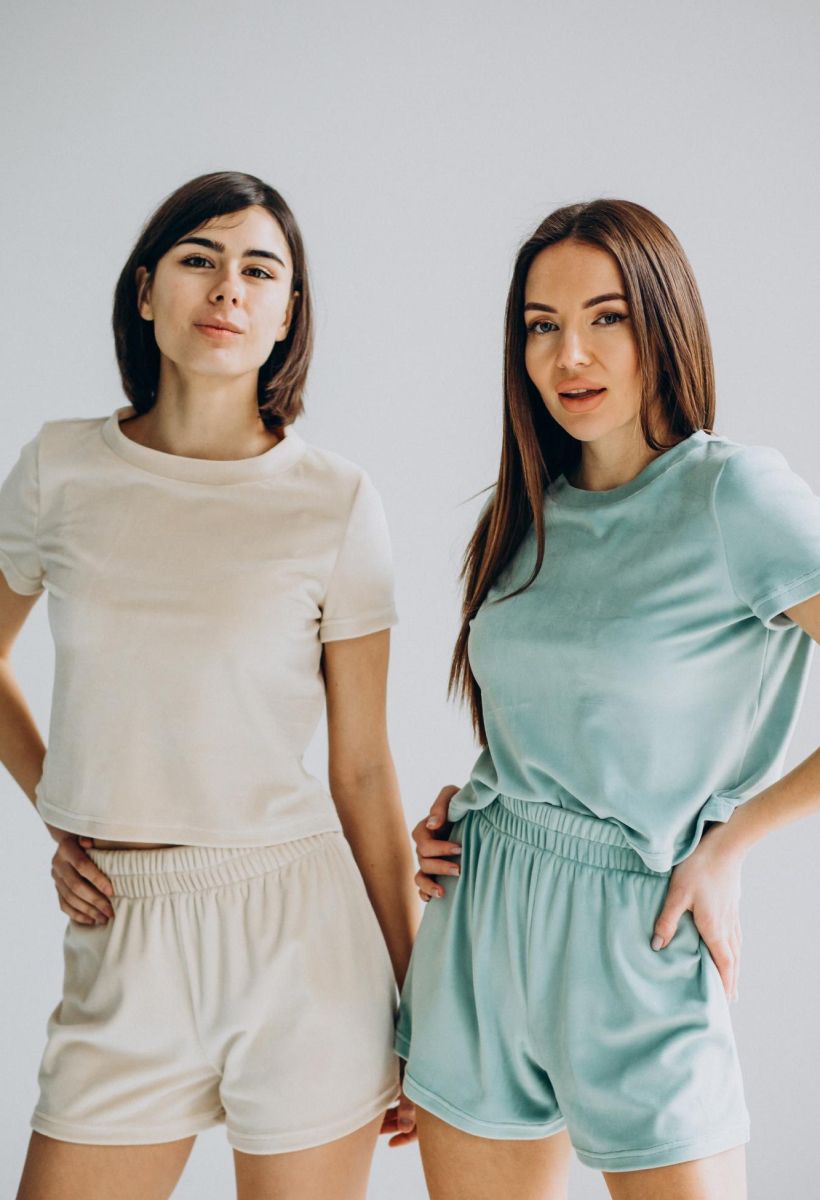 A Wide Variety of T-Shirts for Women to Choose From
At Appareify, we pride ourselves on offering an amazing selection of t-shirts to choose from. Explore our range of options below and find ones that suit your clients.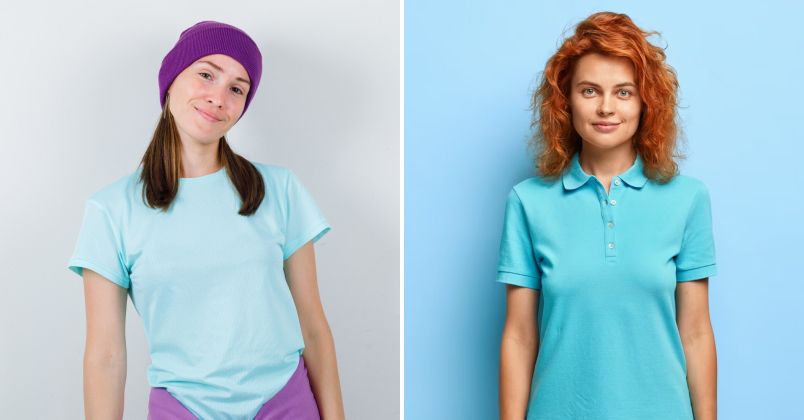 Popular Styles for Women's T-Shirts
Here are some of the most popular styles of women's t-shirts that Appareify has:
Round Neck

A simple, casual design that features a rounded neckline with minimal detailing.

V-Neck

A minimalist style with a v-cut neckline for a flattering, feminine appearance.

Collared

A more dressed-up yet casual women's t-shirt design with eye-catching collared detailing.

Square Neck

A classic style that adds a touch of elegance to t-shirts, exuding confidence and sophistication.

Off-Shoulder

A stylish design with a neckline that sits below the shoulders for a more edgy and casual look.

High-Neck

A practical design that provides extra coverage and warmth around the neck.
Why Appareify is the Best Choice for Your Women's T-Shirt Business
Eco-Friendly

We use biodegradable materials and fabrics for an eco-friendly and sustainable lifestyle in producing each of our women's t-shirts.

Fashionable Styles

Our team of design experts stays up to date on the latest trends to offer the most fashionable styles to choose from.

Customizable

All of our women's t-shirts are fully customizable, allowing you to choose the style, fabric, private labeling, and more.

Superior Quality

We source only the finest quality materials and fabrics to craft truly premium pieces for our customers.

Competitive Pricing

Our factory direct pricing allows you to get the best value for your budget, and we even offer discounts on bulk orders.

Fast Delivery

We offer quick production times and even faster delivery to get our customers their custom women's t-shirts as quickly and efficiently as possible.
How to Get Started with Appareify
Talk Things Through
Contact us and have an in-depth discussion with our experienced team to confirm everything you need for your order.
Delight Your Customers with Appareify's T-Shirts for Women
| | |
| --- | --- |
| 💯 Quality Assurance | Undergo the highest quality standards |
| 🔝 Trendy styles | Designed to be on-trend and fashionable |
| 🧶 Customizable designs | Bring your unique ideas to life |
| 👚 Eco-Friendly t-shirts | Sustainability materials & processes |
Contact us
Contact us today to discuss your bespoke apparel needs. You can email us at [email protected] or use the form here.