Bamboo T-Shirt Manufacturer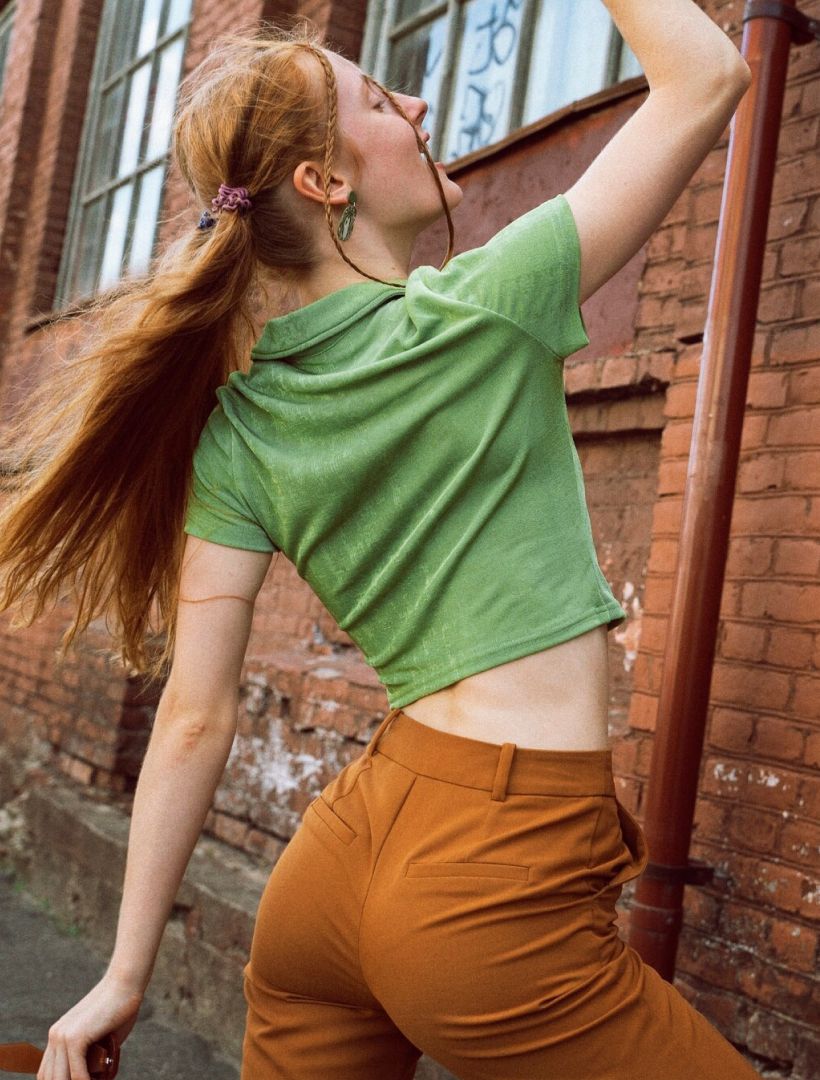 Quality Bamboo T-Shirt Manufacturer You Can Count On
Transform your sustainable fashion fantasies into tangible reality with Appareify. Our all-encompassing services empower you to curate an eye-catching inventory of quality bamboo T-shirts.
Drawing on our adept professionals' rich industry knowledge and expertise, we can assist you in creating an exceptional bamboo T-shirt collection that truly reflects your vision.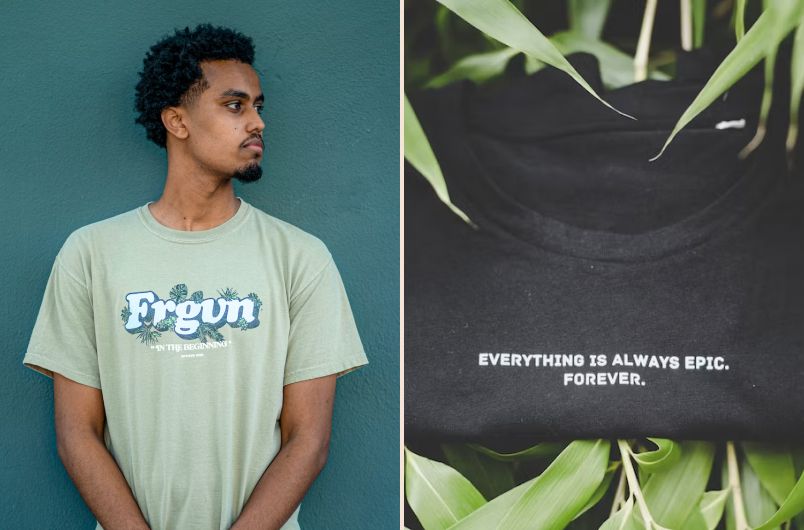 Why Is Appareify a Top Choice for Bamboo T-Shirts?
Appareify is your all-in-one solution for all your bamboo T-shirt manufacturing needs. Here's what makes us stand out from the crowd:
Experienced Team

Our company's heart lies in a dedicated team of apparel R&D experts, accomplished designers, and skilled craftsmen. We meticulously craft every detail, guaranteeing that the final product is nothing less than exceptional.

Sophisticated Machines

Appareify leverages cutting-edge technology and advanced machinery to bring garments with intricate designs to life. We deliver a diverse range of bamboo T-shirts while optimizing production and enhancing efficiency.

Personalized Support

We understand that the process can be overwhelming, so our expert support team is always available to guide you through every step. From selecting the appropriate style to exploring pricing and customization options, we're ready to help.

Fast Turnaround Time

We pride ourselves on fulfilling orders promptly and efficiently. Typically, we have a 7-20 working days turnaround time. But our services are flexible enough to complete urgent orders in 3 days.
Pick a Desired Bamboo Fabric for Your T-Shirts
We offer various bamboo fabrics for your sustainable T-shirt needs. Here are our top picks:
Modal

Modal is the go-to for softness and durability. It can create items like sportswear capable of withstanding extreme wearing conditions without damage.

Lyocell

A top choice for clothing items featuring strength and durability. Lyocell bamboo T-shirts always showcase long shelf lives.

Rayon

This fabric offers everything to make the perfect bamboo T-shirt. It's strong, durable, wrinkle/stretch resistant, and has natural antibacterial properties.

Viscose

Perfect for consumers who prefer T-shirts with soft and skin-friendly properties. It's also suitable for sensitive items like baby clothing.
01
Tell Us Your Needs
Share your apparel needs with us, and we'll work closely with you to understand your unique preferences and requirements.
02
Confirm All the Details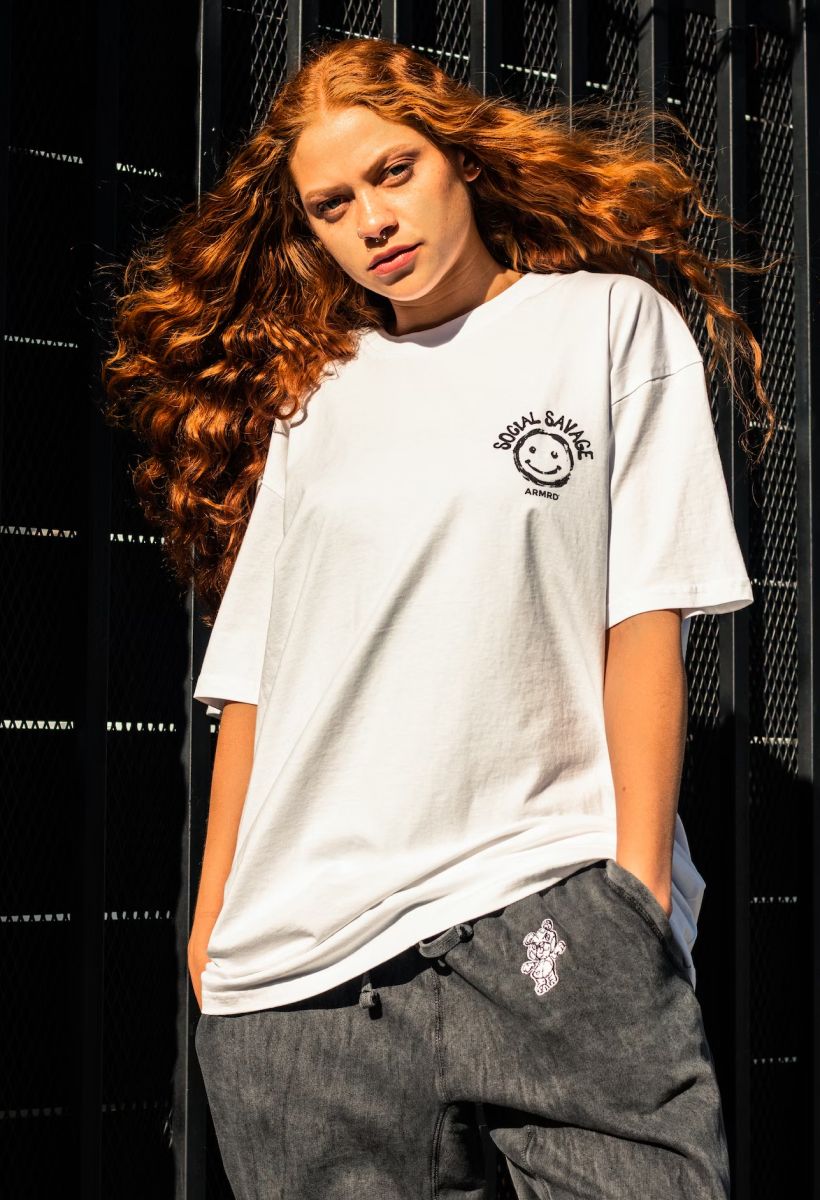 Explore Bamboo T-Shirt Alternatives From Appareify
Appareify also offers wide T-shirt varieties for clients looking for bamboo T-shirt alternatives. Here are our top picks to check out: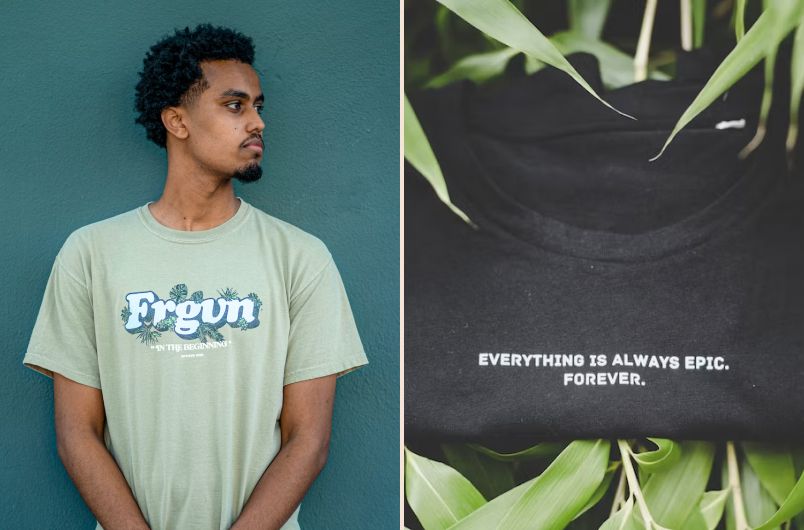 Reliable Bamboo T-Shirt Manufacturer for All Sustainable Needs
| | |
| --- | --- |
| ✅Years of expertise | Professional apparel team |
| 🏭Advance equipment | Meet all your manufacturing needs |
| 🥇Gold quality | Satisfy and retain your customers |
| ⏰Fast shipping | Grow your bamboo T-shirt business |
FAQs
Why Are Organic Bamboo T-Shirts More Sustainable?
Bamboo offers multiple environmental benefits. It provides clean air by absorbing more carbon dioxide than most trees and needs little water and no pesticides to cultivate. Since bamboo proliferates, it offers a high-yield natural resource for sustainable harvests.
Bamboo's unique antibacterial agent, bamboo-kun, is also a massive benefit for clothing manufacturers seeking excellent preservation in processed fabrics. With climate change increasing, bamboo's flexibility, adaptability, and biodegradability make it ideal for a sustainable future.
How Is Bamboo Textile Manufactured?
What Are the Steps to Start a Bamboo T-Shirt Line?
Contact us
Contact us today to discuss your bespoke apparel needs. You can email us at [email protected] or use the form here.