Denim Jacket Manufacturer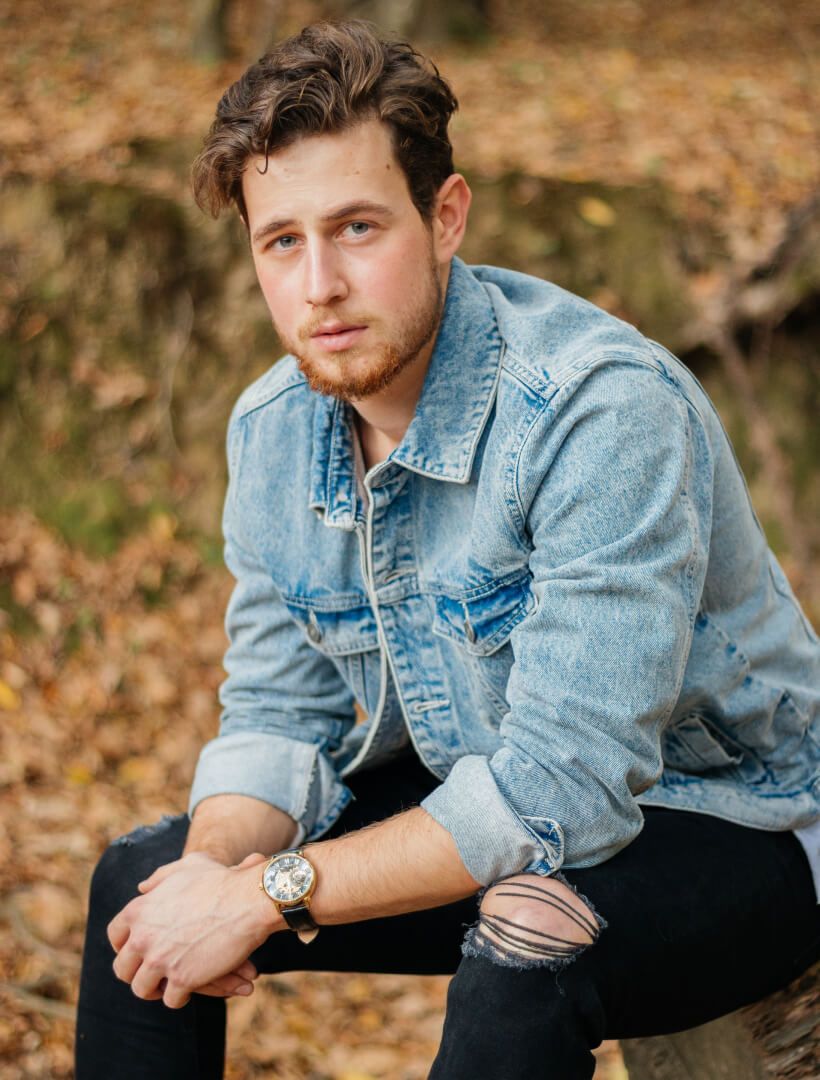 Appareify: Your Choice for a Quality Denim Jacket Manufacturer
Appareify is a custom denim jacket manufacturer dedicated to sourcing the finest quality and most environmentally sustainable fabrics. We empower our customers with complete creative control over their jackets by offering a wide range of services, including private labeling and OEM solutions.
Our commitment to craftsmanship and sustainability ensures exceptional products that cater to your unique design vision.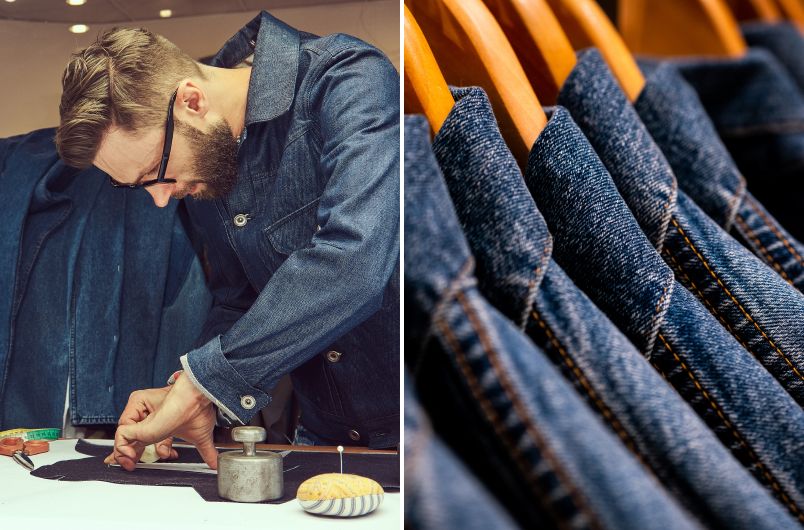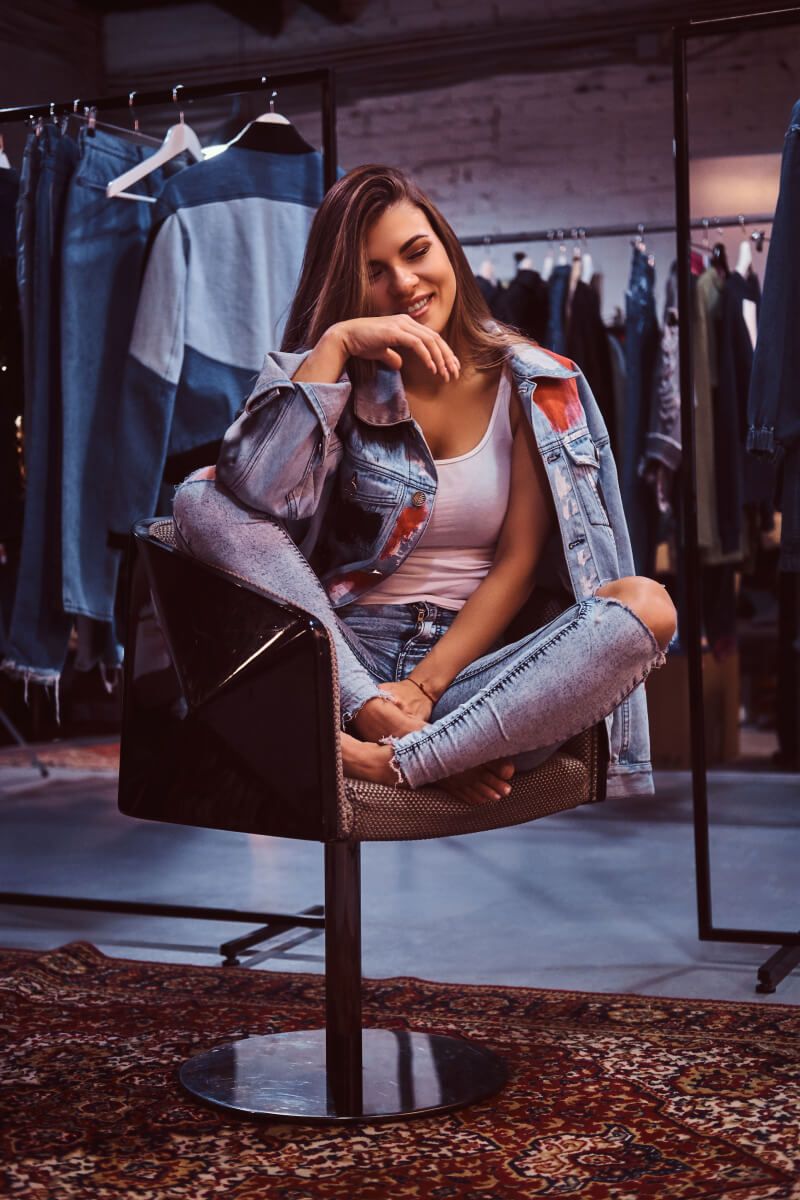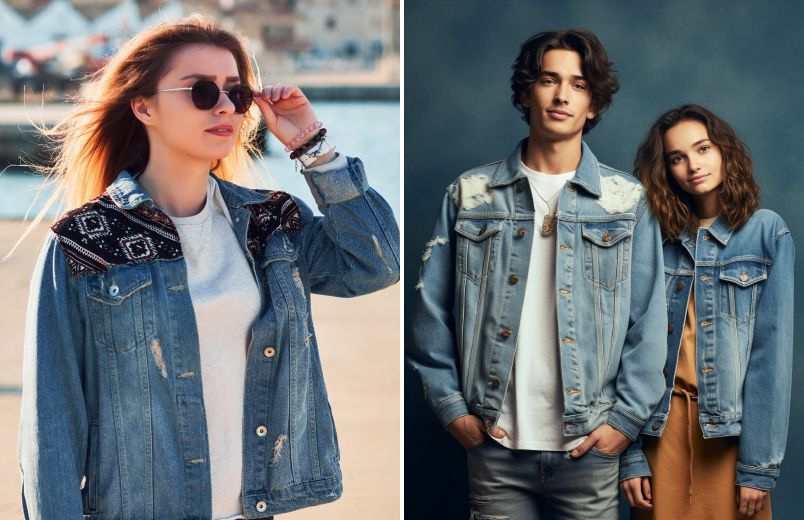 Why Choose Our Denim Jackets?
There are many reasons why you should include our denim jackets in your catalog. Some key reasons include:
Matches everything

Our denim jacket can match every clothing item, making it a staple in one's wardrobe.

Classic choice

Our versatile denim jackets offer a timeless, classic appeal, effortlessly adapting to fashion trends across many decades.

Durable

Crafted from one of the strongest fabrics, our denim jackets will last wearers a long time.

Comfortable

Our denim jackets feature soft and flexible fabric, promising optimal comfort every time.
Advantages of Appareify's Denim Jacket Manufacturing Solutions
Appareify offers many benefits to clients looking for a denim jacket manufacturer. Here are some reasons why we stand out:
Sustainable manufacturing

Appareify prioritizes environmental preservation and sustainability. We use many eco-friendly materials in our denim jackets, such as hemp and bamboo. Our fabrics are biodegradable, making us a planet-forward manufacturer.

Customizations

Our clients enjoy comprehensive creative control, including selections for colors, designs, materials, and detailed aspects of their jackets. We offer private labeling and OEM options to ensure each denim jacket aligns with your brand identity

Competitive prices

At Appareify, we believe clients should receive outstanding value for their money. That's why we strive to accommodate varying budgets while ensuring exceptional quality in every denim jacket.

Fast turnaround

We pride ourselves on offering efficient production and delivery times, allowing clients to receive their customized denim jackets within 7 to 20 days.

Quality materials

Our commitment to sourcing robust cotton and other environmentally-friendly fabrics ensures the longevity of our denim jackets, which are crafted to withstand the test of time.

Lowest MOQ

Recognizing the needs of small businesses and startups, we maintain low minimum order quantities to prevent overstocking inventory, enabling companies to better manage their valuable resources.
Other Denim and Jean Products That We Manufacture
Appareify specializes in making various denim products. Our most notable options include:
Jeans

Our high-quality jeans are tailored for exceptional comfort and style, featuring various fits, designs, and washes to suit any customer's preference.

Jean shorts

Our stylish jean shorts provide the perfect attire for spring and summer seasons, keeping wearers both cool and fashionable.

Jean zipper

We offer different zipper materials and colors to make your denim products stand out.
From Concept to Delivery: Denim Jacket Customization Made Easy
Appareify has a simple production process, and we give our customers creative control during product creation. Here are the steps you can expect:
01
Share your specific requirements:
Send us your requirements, such as material, color, print, and design preferences.
02
We'll provide necessary information:
03
Sample creation and approval:
04
Order and place your deposit:
Highly Customizable Denim Jacket Manufacturing Solutions
| | |
| --- | --- |
| 👖 High-Quality Denim | Made of durable cotton |
| ✈️ Sold Worldwide | We can ship to 50+ countries |
| 🏃🏿‍♀️ Fast Turnaround Time | Receive your order in 7-20 days |
| 💼 Private Labeling & OEM | Customize with your brand or logo |
Contact us
Contact us today to discuss your bespoke apparel needs. You can email us at [email protected] or use the form here.