Jean Shorts Manufacturer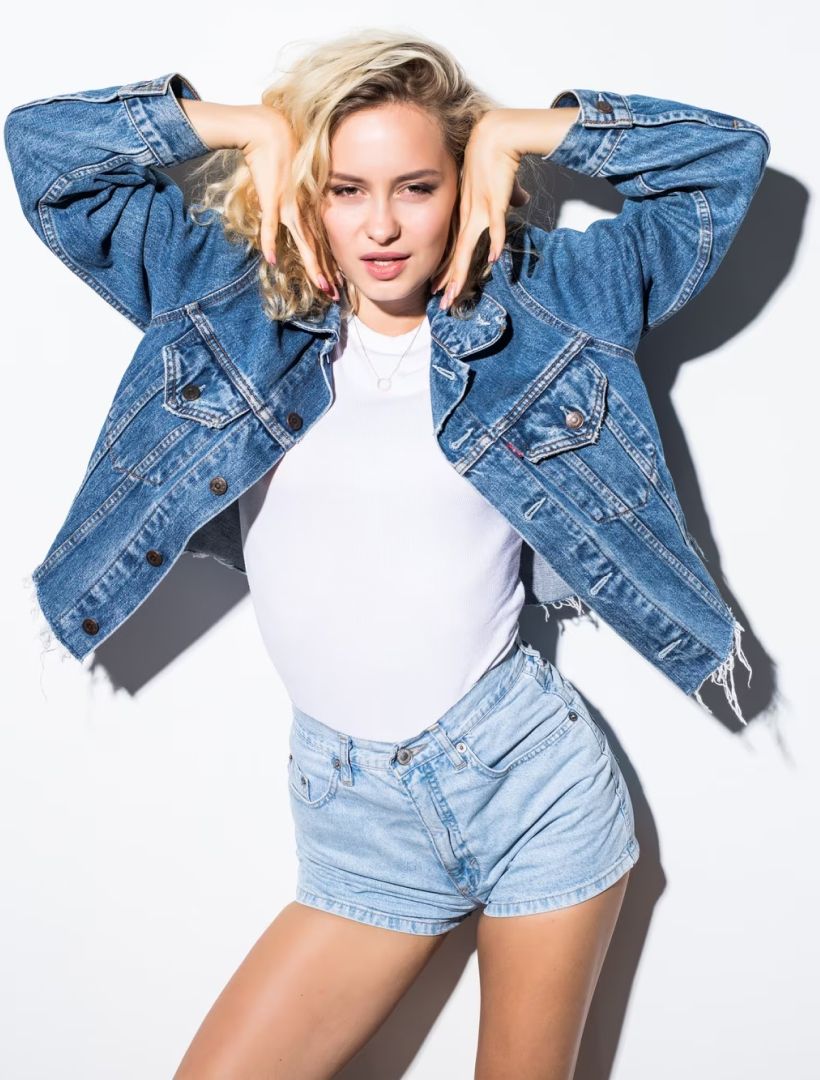 The Jean Shorts Manufacturer You Can Count On
We are Appareify, a trustworthy jean shorts manufacturer for business owners seeking to deliver excellence to their clientele. We constantly strive to create premium quality products specifically tailored to fit your business needs.
As an experienced jean product manufacturer, we combine the craftsmanship of our incredible team of professionals with innovative production techniques to produce the best, most comfortable, and long-lasting jean shorts.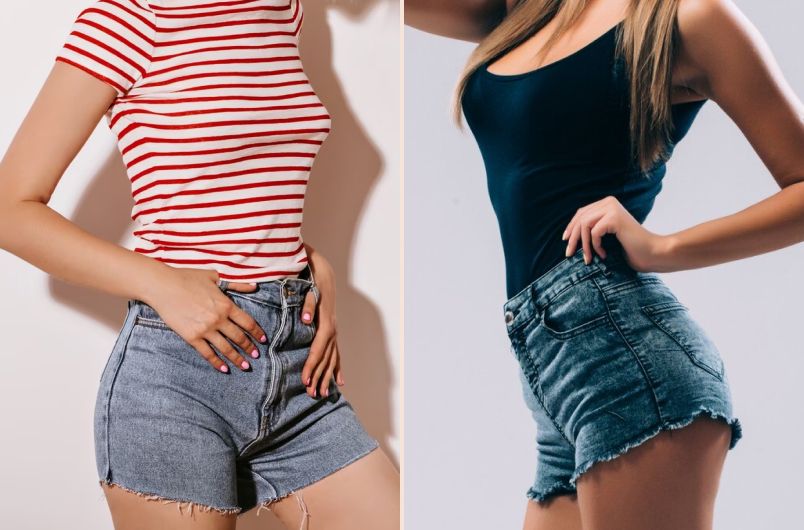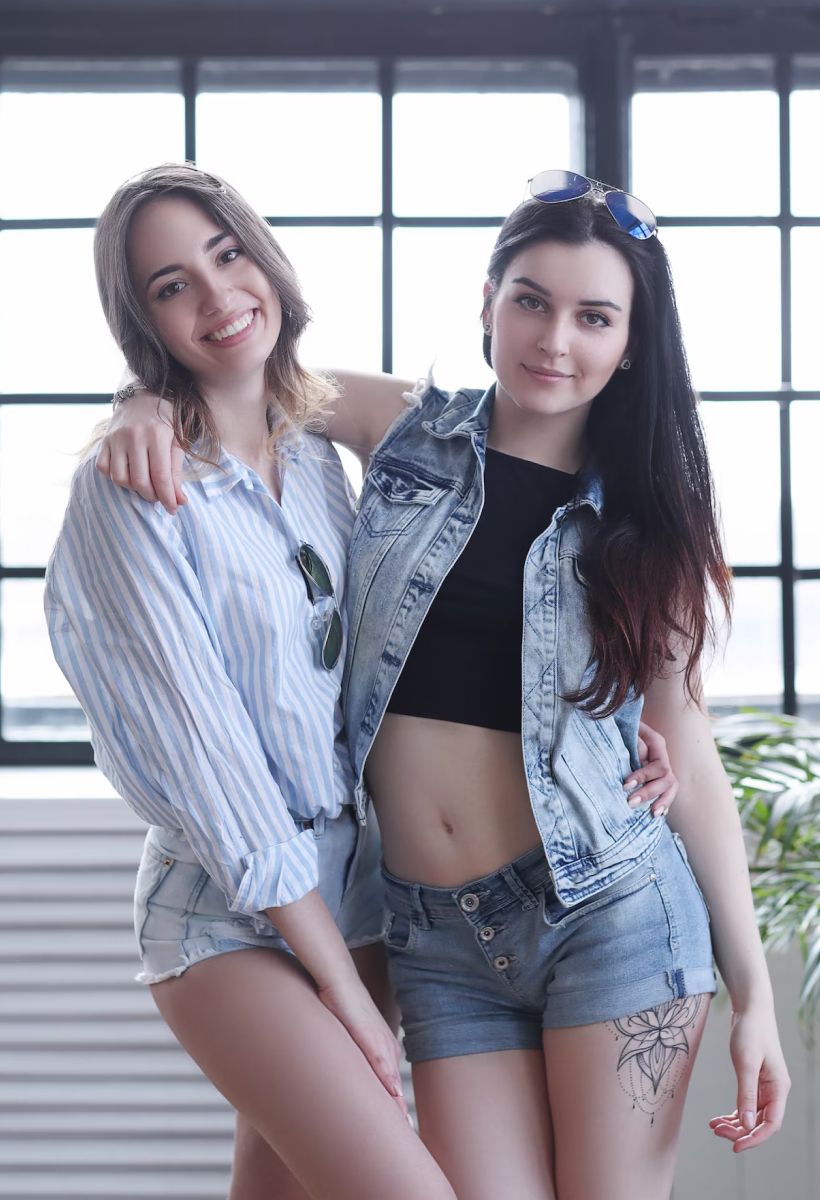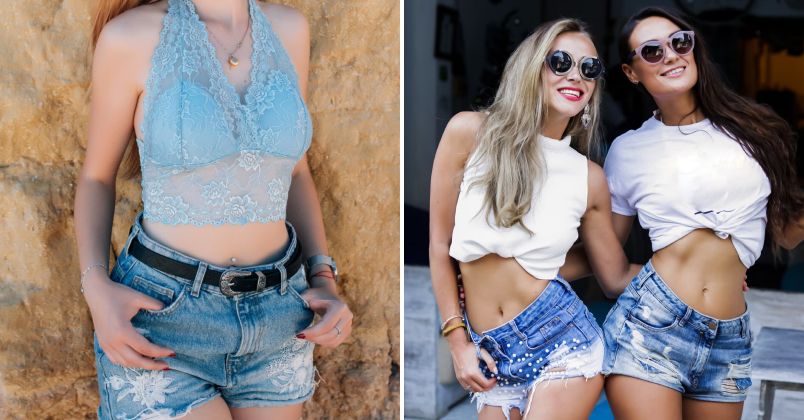 What Makes Our Jean Shorts a Wardrobe Essential?
Relaxed Fit

Securing the effortless look, Appareify's jean shorts are the epitome of style, class, and comfort. The comfortable cut allows for maximum flexibility and coziness, providing your customer with the perfect relaxed fit, and turning our jean shorts into must-have items for any outdoor activity.

All-Year-Round Versatile

Highly transitional from winter to summer, our jean shorts lineup is ultra-adaptable. Whether your clients will style them over a pair of tights or leggings for blistering winters, or casually flaunt them on their own during summer, our jean shorts are all-season multifaceted.

Standing The Test Of Time

The resilient denim we use for our jean shorts is the secret behind the longevity of our collection. Made to last, our tear and wear-resistant jean shorts are designed to withstand the test of time, making them the perfect investments for your jean-lover customers.

Mix and Match Playground

Manufactured in a variety of colors and customized styles, Appareify's jeans shorts lineup is a styling gem. Effortlessly combined with a multitude of other garments, shoes, and accessories, these denim shorts offer tonnes of styling possibilities.

Affordable Fashion Staple

At Appareify, we manufacture with affordability in mind, catering to all-size businesses and their customers. Without hindering quality, our jean shorts come at competitive prices, while also being designed to be cost-effective for your clients. A financially-savvy choice for any wardrobe.
How We Produce the Best Jean Shorts Around
Pairing unmatched execution precision with advanced manufacturing processes and the expert eyes of our skilled team of professionals, Appareify's jean shorts are the best in the industry.
Unparalleled Quality Standards

Our industry-leading QC standards promise the quality of our jean shorts lineup. When working with Appareify, you know your customers will have the best quality garments and the best experience with your brand.

Eco-Friendly Practices

Our ethically sourced eco-friendly materials are carefully considered in order to meet your design vision. They feel wonderful on the skin, and will always exceed your customers' expectations.

Highly Specialized Production Team

Our experienced team of highly trained and talented craftsmen brings ultimate perfection to our full jean product lineup through specialized manufacturing processes and pristine execution.

Maximum Production Efficiency

Our advanced technologies and equipment lead to highly efficient production, meaning that we can process large-volume orders efficiently without compromising on quality.
Check Out Our Jean Products & Accessory Collection
Meticulously designed and infused with your brand's signature touch, our jean product lineup is ready to elevate your client's wardrobe.
Private Label Jeans

Jeans with our private labeling service are to fit your business vision, they are brought to life by our team of highly skilled talents combining elements of your brand with style and functionality.

Jean Jackets

A staple piece in every wardrobe, Appareify's high-quality, intricately designed jean jacket lineup brings any outfit out of the ordinary, securing your client's satisfaction.

Jean Zipper

Equip your denim product line with our jean zippers and bring your fashion business to the next level. Made from durable materials, our zippers will add quality and reliability to your clothing designs.
SThe Jean horts Ordering Process At Appareify
When placing your jean shorts order from Appareify, we handle everything for you, from cuts and designs to pattern making, order sampling previewing, and logistical handling.
01
Special Order Requirements
Collaborate with our team of experts to discuss every special requirement and needs to comply with your vision. We will then form a detailed production plan to bring your vision into reality.
03
Pattern Creation Process
05
Order Production & Shipment
FAQs
What is the difference between high-waisted and low-waisted jean shorts?
Jean shorts are one of the most popular outfits for jean lovers out there, and commonly there are two types of jean shorts, the high-waisted jean shorts, and the low-waisted jean shorts. Here are the basic differences between them:
High-waisted jeans:
- Sit right above the waist;
- Curve-hugging silhouette;
- Slimming effect;
- A more vintage/retro look.
Low-waisted jeans:
- Sit below the waistline;
- Comfortable fit;
- Accentuate the hips;
- A more modern & casual look.
Appareify offers jean manufacturing services for both, high-waisted and low-waisted jean shorts. You can contact us anytime for more information and to set up a meeting to discuss further special requirements.
Can my jean short orders be tailored or altered to fit my customer base?
Is it possible to get discounts or promotions for bulk purchases of jean shorts?
Work With Appareify and Expect Jean Shorts of the Best Quality
| | |
| --- | --- |
| ⚙️ Advance equipment | Maximize production efficiency |
| 💰 Startup-friendly MOQ policy | Possible for small batch order |
| 🛠️ All-in-one services | Worry-free clothing manufacturing |
| 🌱 Sustainable material & technique | A greener future for fashion industry |
Contact us
Contact us today to discuss your bespoke apparel needs. You can email us at [email protected] or use the form here.