Kids' Ruffle Clothing Manufacturer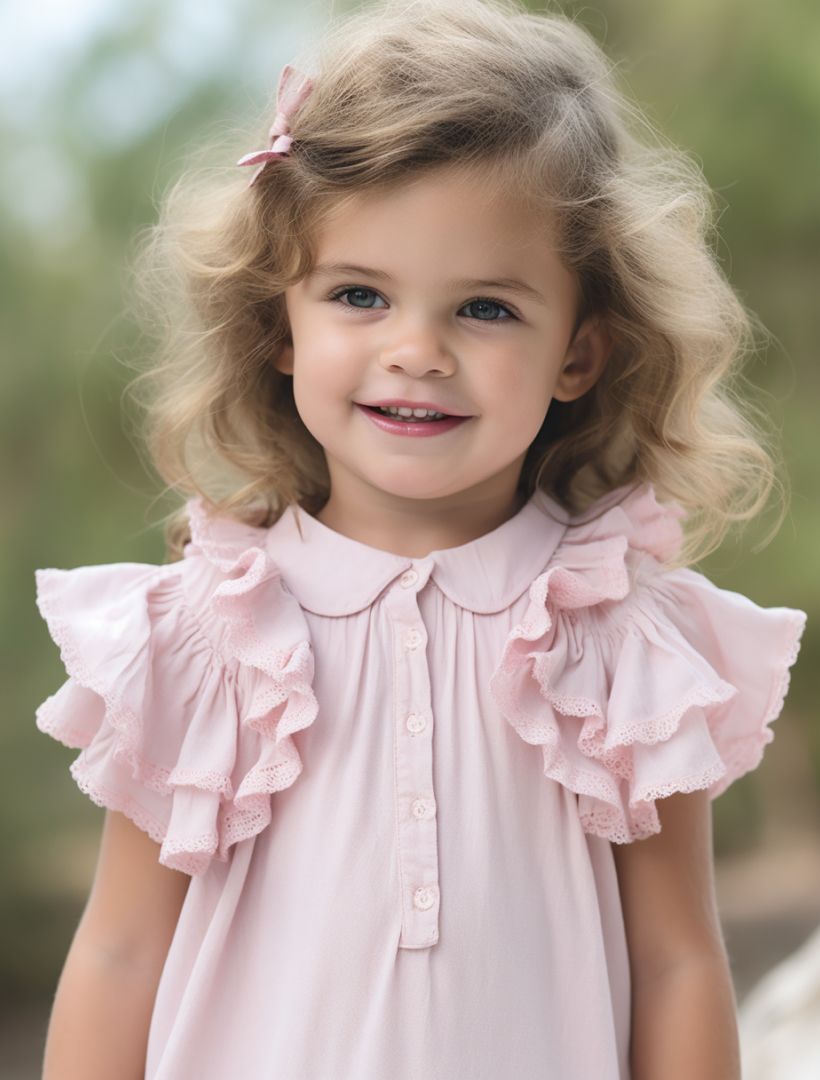 Cozy and Stylish Ruffle Clothing for Children
Ruffle clothing is a fun option for kids. Appareify makes kids' ruffle clothing in various fun designs and colors, producing clothing that children will find irresistible. We also offer customization services, such as private label and OEM. See why Appareify should be your choice as a kids' ruffle clothing manufacturer.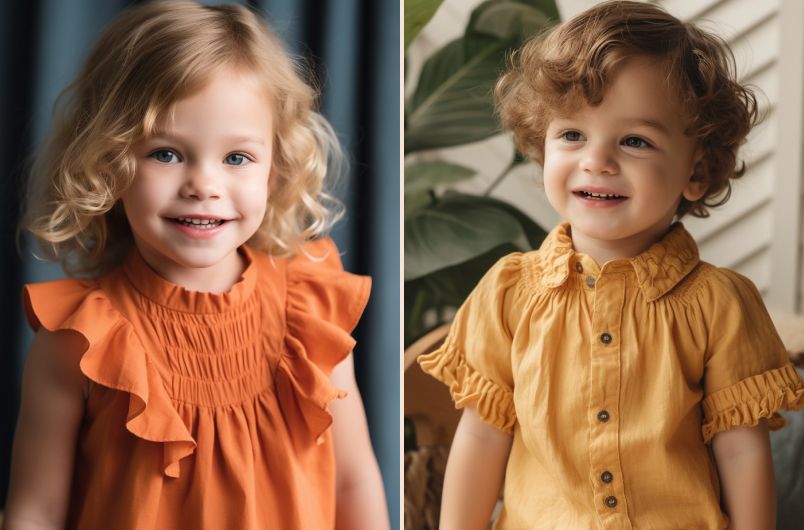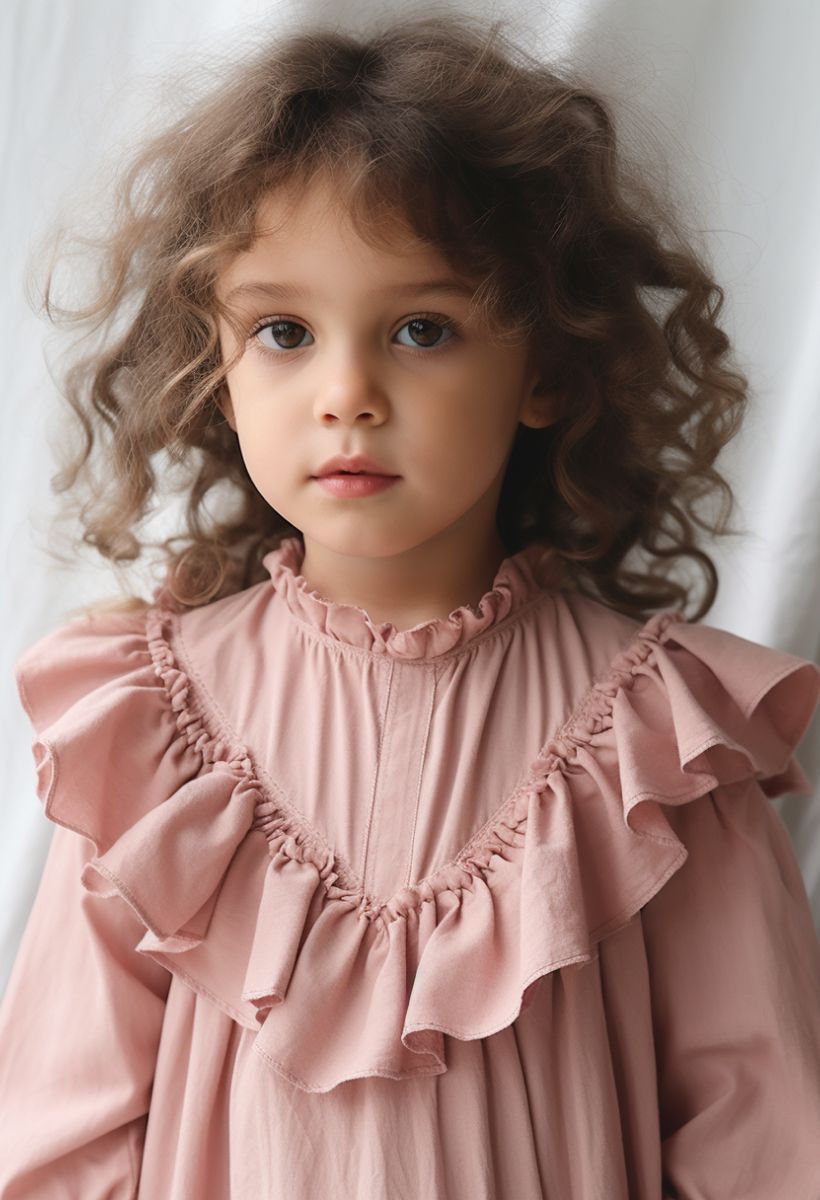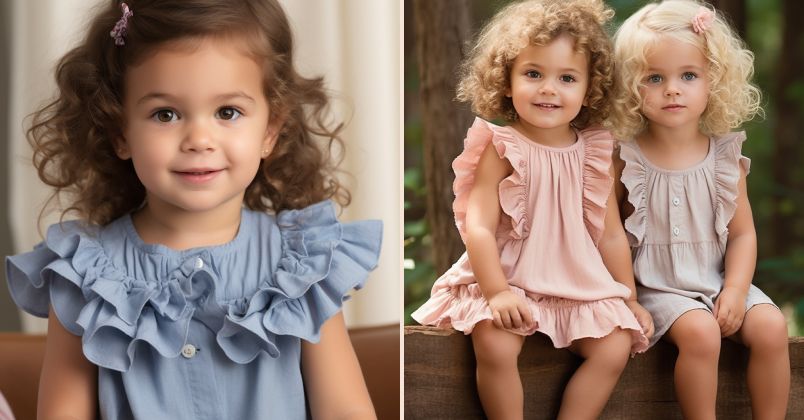 Why Choose Our Children's Ruffle Clothing?
Little ones love our ruffle clothes. Here's why:
Stylish

Appareify can make kids' ruffle clothing in different patterns, colors, and designs.

Comfortable

Our ruffle clothing is made of the softest materials, so children will feel cozy in their ruffle outfits. Our fabric is also durable, withstanding wear and tear from children.

Versatile

Our ruffle clothing can be worn with different outfits and accessories. We also make different types of ruffle pieces for all occasions.

Fun

Our ruffle clothing is designed to capture the imagination and add a delightful flair to every ensemble.
Why Is Appareify a Go-To Manufacturer for Kids' Ruffle Clothing?
Appareify is the premier source for children's ruffle clothing. We offer many benefits to businesses:
Affordable

Appareify understands there are many clothing manufacturers, and we want to stand out by offering the best prices. We always work with your budget and offer discounts on bulk orders.

High Quality

We source the finest materials for our ruffle clothing, ensuring our fabric holds strong when children run around and play. Our kids' clothing is also machine washable, and the colors and designs won't fade.

Expedited Process

Appareify offers an efficient production process with a fast turnaround. You can expect your clothing in 7-20 days.

Sustainable Manufacturing

Our factories utilize solar panels for renewable energy, and we embrace eco-friendly manufacturing with low-impact dyes and finishes. Additionally, we create kids' clothing using sustainable materials such as hemp and organic cotton.

Customizations

We understand that you want to make your ruffle clothing unique to your brand. If you need specific customizations, just let us know. We offer private labeling, OEM, and cut and sew.

Small Batch Production

At Appareify, we offer small batch manufacturing, empowering you to adapt to customer demands, cut inventory expenses, and explore fresh designs without taking on major risks.
How Our Services Work
Here's how Appareify will create your kids' ruffle clothing:
01
Consultation
Let us know your needs. This is where you will choose the materials, colors, designs, etc.
02
Agree on further Details
05
Appareify Handles Manufacturing
Discover Appareify's Smooth Production Process for Children's Ruffle Clothing!
| | |
| --- | --- |
| 🏷️ Private Labeling | Your logo on ruffle kids' clothing |
| ⏲️ Fast Turnaround | Expect your order in 7-20 days |
| 🌳 Sustainable | Eco-friendly fabric options available |
| 🌎 Global Business | We work with companies worldwide |
Contact us
Contact us today to discuss your bespoke apparel needs. You can email us at [email protected] or use the form here.