Plus Size Activewear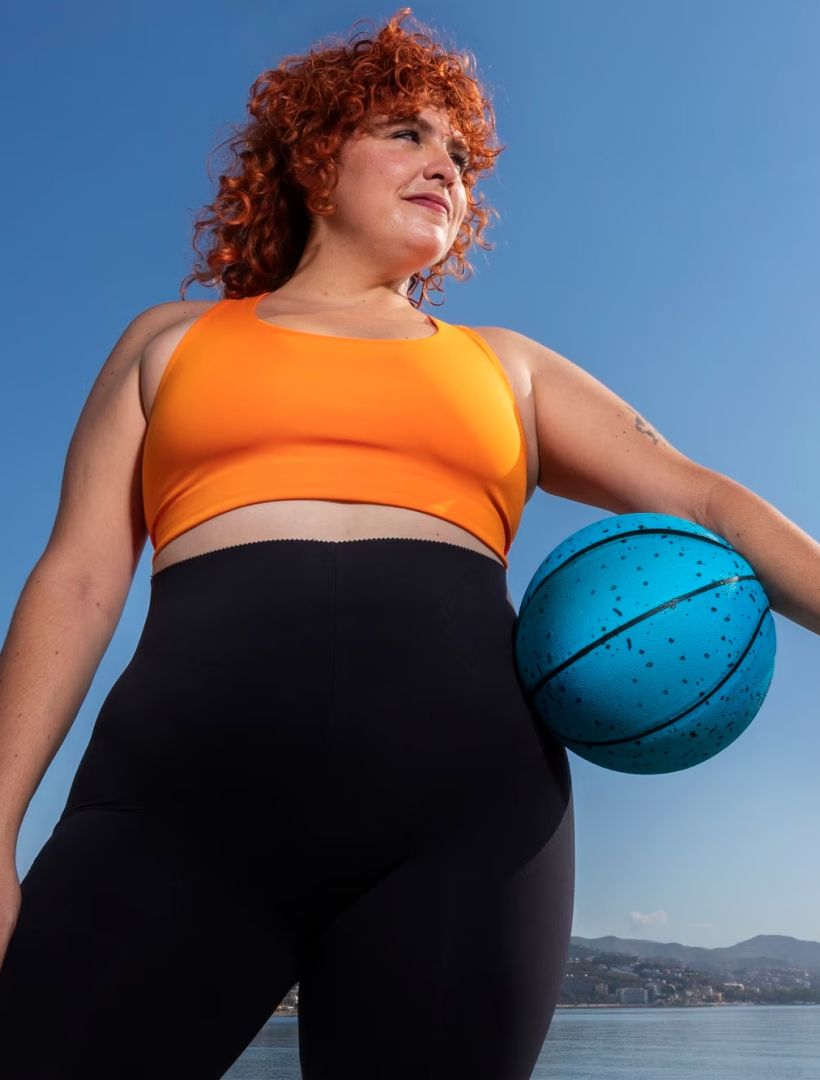 Introducing Appareify: Your Go-to Plus Size Activewear Manufacturer
We are Appareify, your trusted manufacturer of high-quality plus-size activewear. We specialize in creating stylish and comfortable activewear designed to fit and flatter your customers of all shapes, heights and sizes.
Whether you're a business owner looking to stock your shelves with top-quality plus-size activewear or an individual in search of the perfect workout gear, Appareify is your go-to wholesale supplier and clothing manufacturer for long-lasting activewear.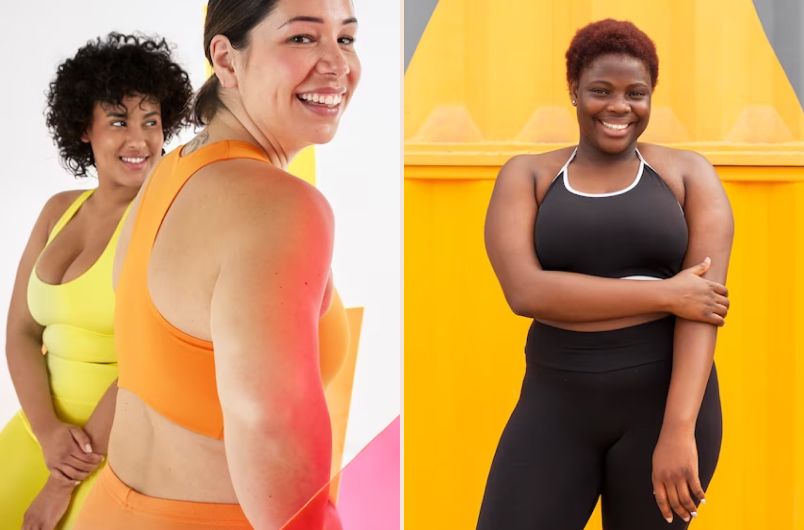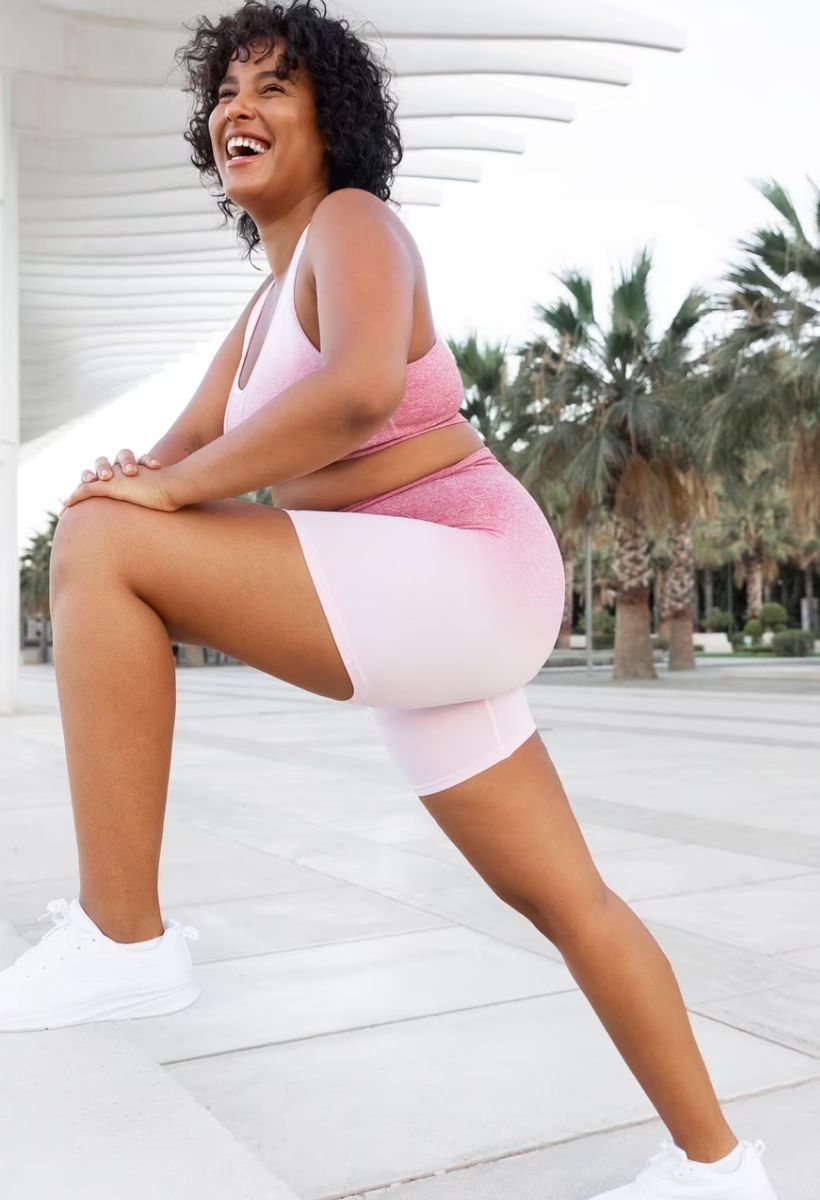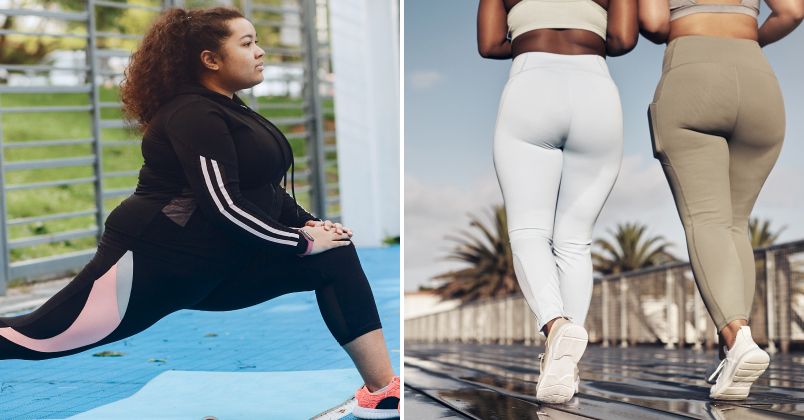 Extra Cares From Appareify's Plus Size Activewear
As a professional activewear manufacturer, we go above and beyond to just provide average activewear for all customer bases. We want our plus size activewear to not only look great, and feel great when wearing them, but we also want extra performance on them as well.
Stretchability and Flexibility

Our activewear for plus size body type is stretchy and flexible, not only it will provide the perfect and needed coverage, but also help to prevent injury and allow for a greater range of motion during workouts.

Tailored Fit

The plus size activewear offered by Appareify is designed to accommodate and fit all body types. The specially designed outline is always there to ensure your confidence and comfort in any situation.

Stay Cool, All Day Long

The fabric we use to manufacture our activewear lineup is equipped with our moisture-wicking technology, which can quickly evaporate sweat to keep you dry during even the most intense workouts so that you can focus on your performance.

Breathability

Designed with keeping maximum breathability in mind, our activewear utilizes our special stitching and shaping to provide additional ventilation and air circulation to prevent overheating and eliminate any discomfort standing in your way.
Partner With Appareify, You Will Expect…
When partnering with Appareify, you can always expect nothing but the best. Here's what we bring to the table.
Premium Quality
High-quality activewear that is designed to exceed your customers' expectations and satisfaction.
Advanced Equipment
Evolving technology allows us to conduct production with maximum efficiency, reducing lead times and improving productivity.
Experienced Crew
Expect a team of skilled talents with extensive expertise and industry knowledge to craft top-notch plus-size activewear.
Low MOQ Policy
Easier for small-scale clothing businesses to get started and grow with our capability of small-quantity production.
Sustainable Production
We promote the use of eco-friendly and toxic-free materials in our manufacturing processes.
Discover Our Full Activewear Collection
To better fulfill the needs of our clients, we've created a full lineup of activewear that is both functional and fashionable, all designed to meet each of your customer's unique needs.
Women's Activewear

Our range of women's workout collections uses high-quality fabrics and innovative designs to provide maximum comfort and support during every workout.

Men's Activewear

For men, we offer a selection of durable, comfortable, and stylish activewear essentials, making them the perfect choice to reach peak performance during any activity.

Yoga Activewear

Our yoga activewear collection is perfect for yoga or a more relaxed workout, featuring comfortable fitting and stitching that allows wearers to move freely and feel confident on and off the mat.
What is The Process of Ordering Plus Size Activewear From Appareify?
Ready to place your activewear order from us? Ordering wholesale or customized plus-size sportswear is a simple and straightforward process here at Appareify.
01
First Stage Order Planning
We will work with you or your design team to understand your requirements and any special needs you may have, helping us to create a detailed production plan that meets your expectations.
02
Determine Your Desired Materials
04
Sample Making & Previewing
05
Order Confirmation and Delivery
Frequently Asked Questions
What types of materials are used to make Appareify's plus-size activewear pieces?
Appareify offers a wide selection of material options for our plus-size activewear. Whether you prefer moisture-wicking fabrics, soft blends, or other durable materials, our experienced sales team can assist you in choosing the right materials for your specific preferences and needs according to your customer base.
Can your plus-size activewear pieces be worn by men and women, or are they gender-specific?
What is the difference between Appareify's plus-size activewear and regular workout clothes?
High-quality Plus Size Activewear for All, By Appareify
| | |
| --- | --- |
| 🙆‍♀️ Plus size body ready | Specially developed for a perfect fit |
| 💨 Extra ventilation | Stay cool & dry anytime |
| 🔍 Strict QC standards | Premium quality for your customer |
| ♻️ Sustainable production | Only use eco-friendly materials |
Contact us
Contact us today to discuss your bespoke apparel needs. You can email us at [email protected] or use the form here.