Men's Activewear Manufacturer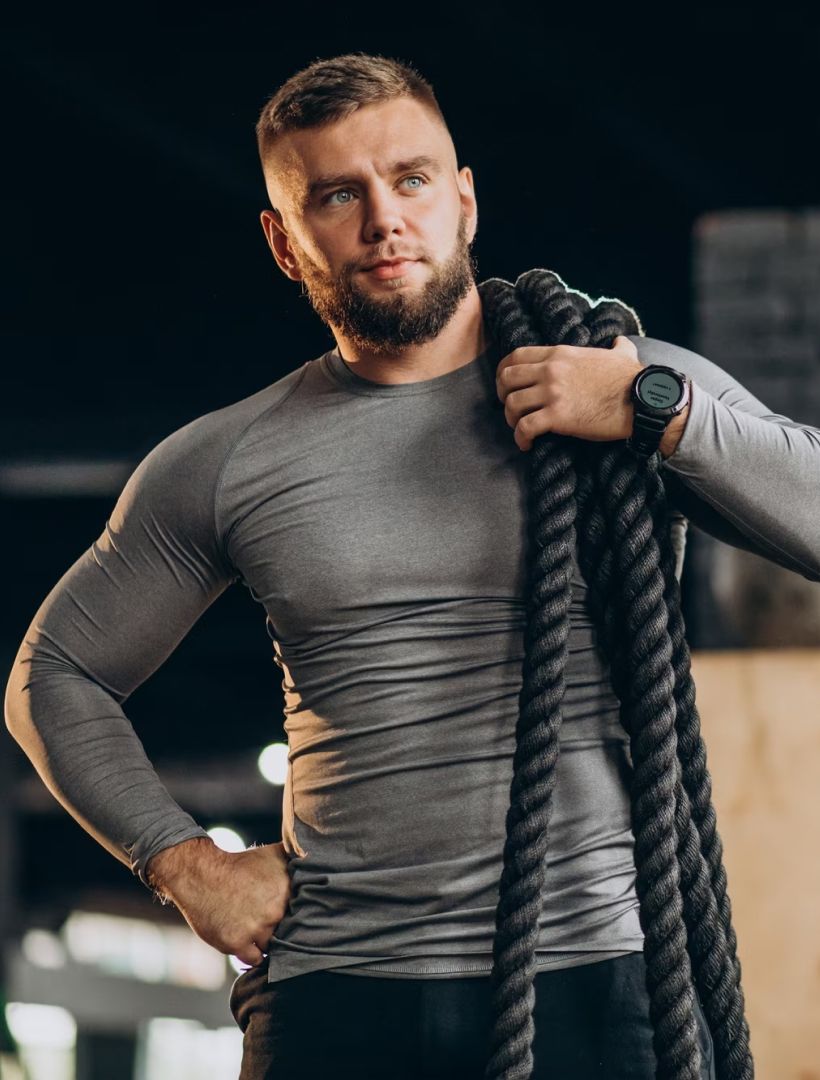 Appareify Is Your Trustable Men's Activewear Manufacturer Partner
The realm of men's activewear manufacturing is accessible to business owners through Appareify. As your trusted manufacturing partner, with our in-house production team, and unmatched craftsmanship in the men's activewear industry, we set the tone for success.
Laser-focused on delivering stellar qualitative men's activewear, the reliable professionals at Appareify will elevate your business competitively. Our state-of-the-art machinery paired with attention to detail and creative vision, turn our men's activewear into the perfect product for your business.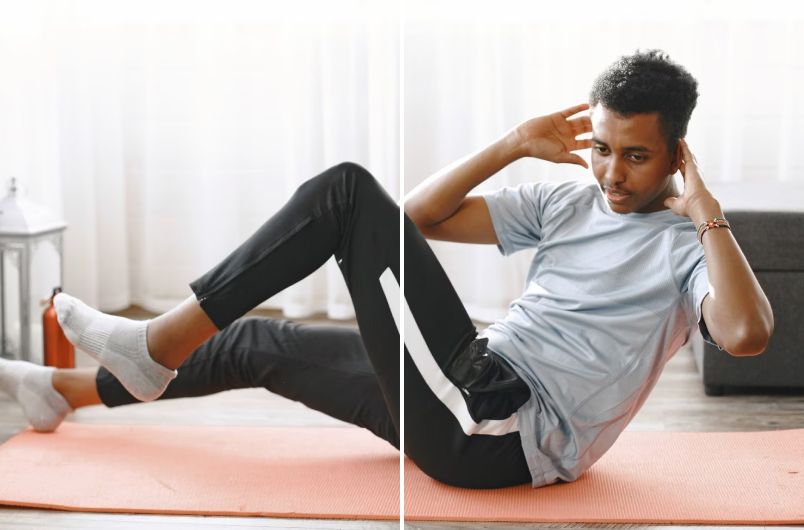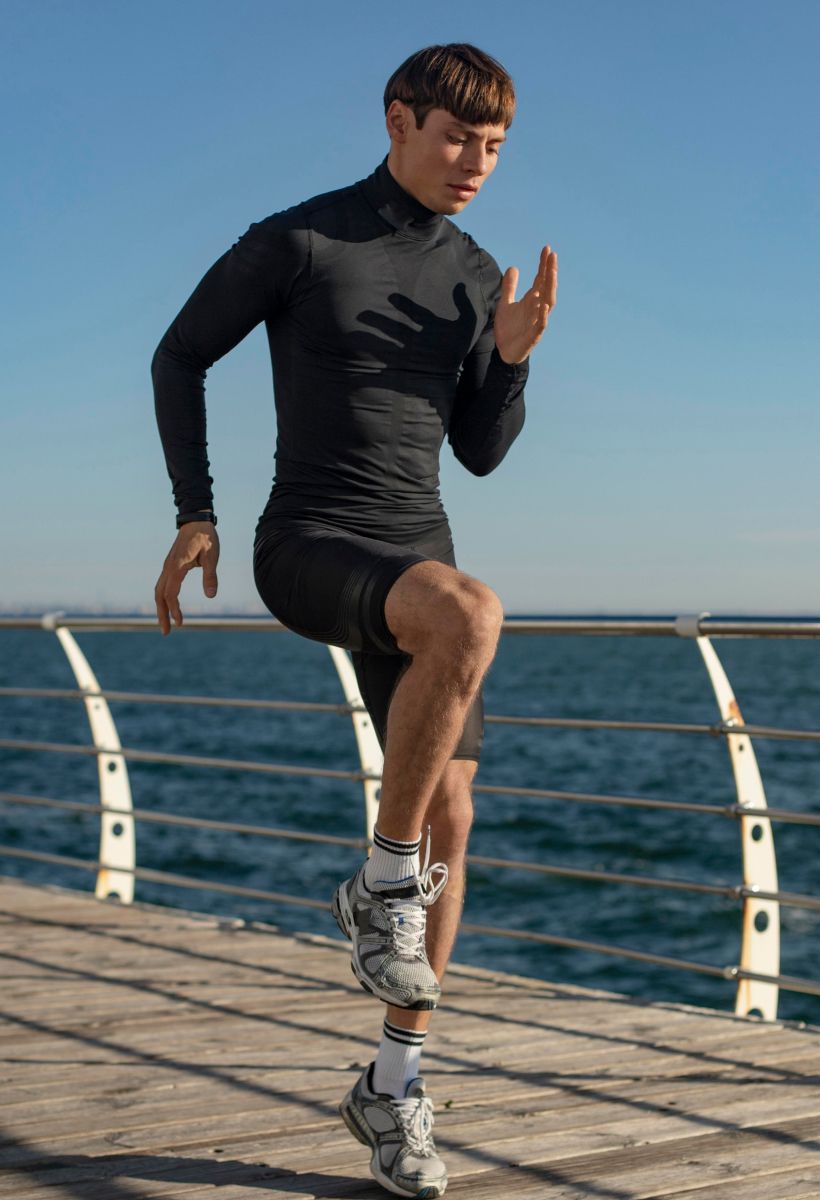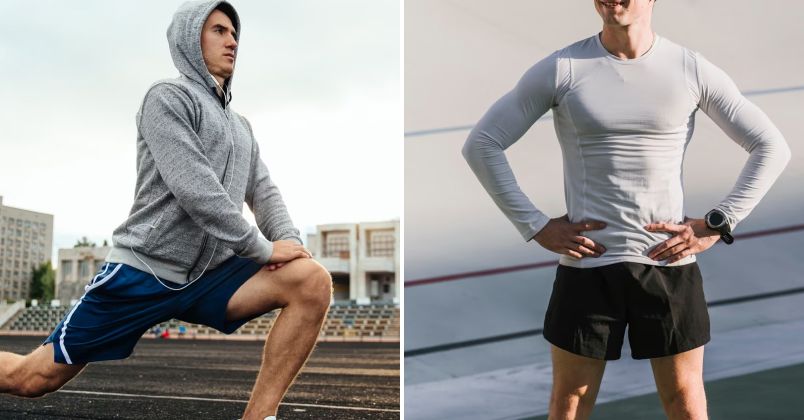 Appareify's Activewear Lineup Is Loaded With Advanced Features
Superior Flexibility

With our men's activewear lineup, flexibility and mobility are ensured. Secure injury prevention and extended range of motion thanks to our superior fabric development and advanced stitching techniques behind the manufacturing of our product.

Extensive Breathability

The fabrics we use ensure active air circulation between the garment and the skin, preventing overheating and sweating excessively. With optimal ventilation properties and enhanced breathability, exercising becomes relaxing and comfortable.

Fueling Performance

For intense activities or sports, our men's activewear collection is the key element any wardrobe is missing out on. Our activewear lineup is engineered to boost movements and performance to the highest levels.

Compressive Properties

Every workout may come with fatigue and muscle soreness. These can be alleviated with Appareify's activewear line. By targeting specific muscles through targeted compression, our men's activewear products can provide needed muscle support and reduce soreness.

Designed to Last

No wearing or tearing with our Appareify activewear. Highly endurant, and manufactured to last, the shape and properties of our activewear products are retained even after repeated use and machine washings.
Why Should You Work with Appareify?
From the seasoned team of research and development to sustainable fabric choices, modern technologies, and all-scale business supportiveness, Appareify is the right choice for you.
Unmatched Experience
Appareify is committed to delivering pristine quality and excellent garment products. When partnering with us, you will boost your customer satisfaction by providing only the best quality.
Eco-Conscious Creations
Not only do we utilize biodegradable materials during our sustainable manufacturing process, but we also use toxic-free dyes, contributing to a greener future for the fashion industry.
Advance Manufacturing Technologies
Modern technologies and cutting-edge equipment implementation throughout our factories are the primary contributors to efficient execution and high quality for all garment prices.
Next Level Craftsmanship
Our highly skilled and experienced team of artisans is ready to take on any design and turn it into reality. We encourage extraordinary creativity that elevates our production techniques.
Low MOQ For All Scale Business
Fueling businesses of all scales, you will find that our low MOQ policy is an ideal option for your startup. No need to worry about budgeting, or inventory pressure, when choosing Appareify.
Check Out Our Full Activewear Collection
Discover the full potential of our activewear manufacturing through our lavish and performant collection.
Women's Activewear Lineup

From running errands to undergoing intense physical training, push the boundaries of an active lifestyle and discover functionality through the comfort of our activewear for women.

Yoga Activewear

With an elasticated waistband and highly-resistant fabric, Appareify's modern design yoga activewear responds to your customer's needs, ensuring the perfect blend between mobility and aesthetics.

Plus-Size Activewear

Catering to all sizes and body types, our plus-size activewear answers your customers' wishes to finally be able to enjoy highly performant activewear that actually fits everybody.
How Does the Men's Activewear Ordering Process Work at Appareify?
There are a number of discussions and communication that contribute to a successful order. Here is how the ordering process operates at Appareify.
01
Checking Your Requirements
We will try our best to fulfill all reasonable requirements of our clients. Designs, ideas, and imaginations, we will assist you to plan ahead to make sure everything is fully understood.
05
Get Ready for Your Order
FAQs
Does Appareify offer men's activewear pieces in a variety of colors, styles, and other customization?
Yes, Appareify is proud to support wholesale clothing customization, including our activewear lineup. We are capable of fulfilling specific customizing requirements such as patterns, fabric, as well as colors, and our creative team will assist you every step of the way.
What sizes do Appareify's men's activewear pieces come in?
Does Appareify ship men's activewear orders internationally?
Unleash Your Customers' Potential With Our Men's Activewear
| | |
| --- | --- |
| 🔝 Superior quality | Made to last |
| 🏆 Maximize performance | Reach your limit with ease |
| 😎 Stylish and comfortable | Stay active & cozy with style |
| 🏋️‍♂️ Ultimate versatility | Perfect for all activities |
Contact us
Contact us today to discuss your bespoke apparel needs. You can email us at [email protected] or use the form here.