Plus Size Swimwear Manufacturer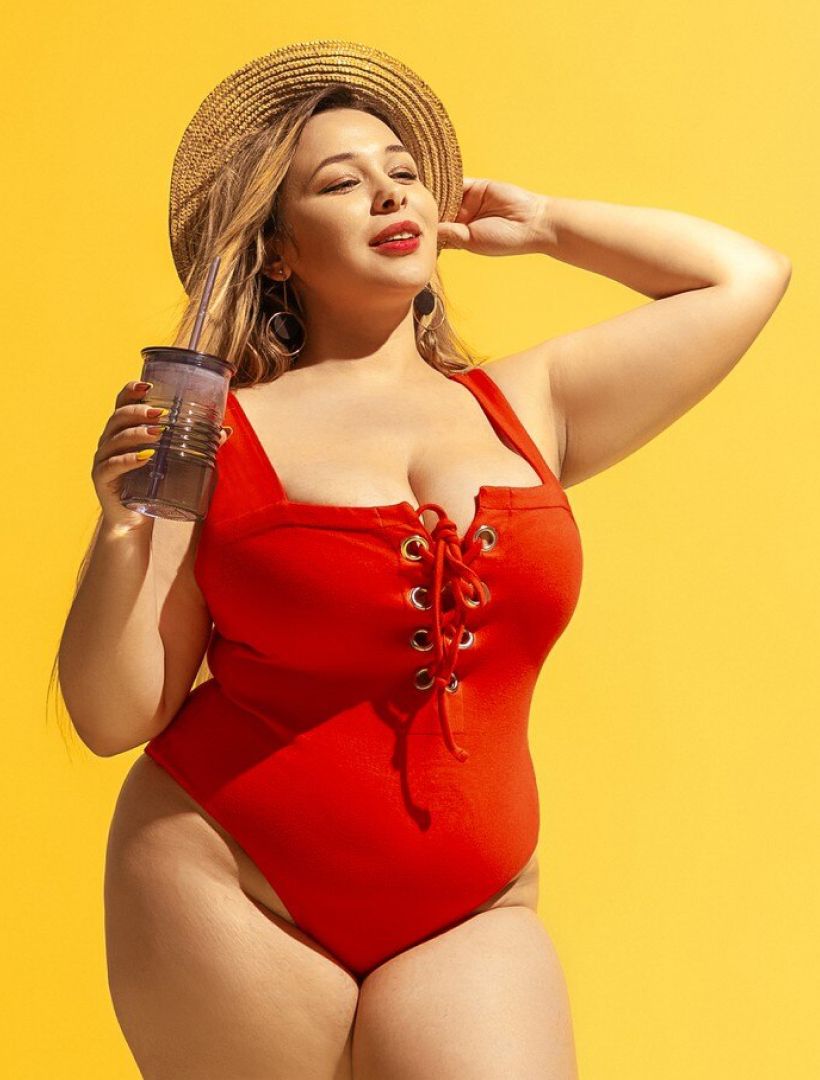 Custom-Made Swimsuits for Curvy Bodies
At Appareify, we believe in embracing and celebrating every woman's natural beauty in the modern swimwear industry. Hence, we design our plus-size swimwear to enhance the curves of plus-size ladies while building their confidence.
In addition, we prioritize high-quality materials and features for extra comfort. Our styles include everything from diverse bikinis to one-piece sets with removable padding systems, adding more points to freedom and customization.
We understand the importance of support at Appareify. So, we provide underbust bands, extra elastic, and shoulder straps for our swimwear. With our custom design services, retailers can easily customize their swimwear orders.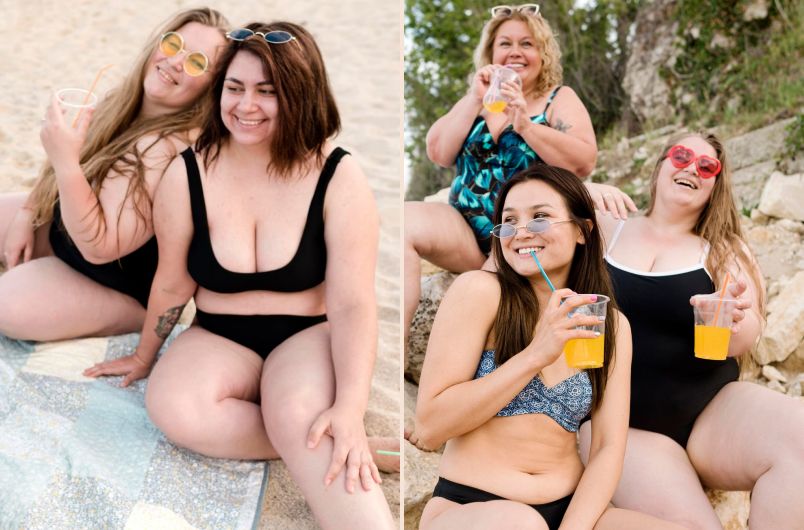 Why Choose Appareify as Your Plus Size Swimwear Manufacturer?
We're not just your average plus-size swimwear manufacturer; we exceed the limits to satisfy wholesalers/retailers. Here are other reasons why you should choose us:
Competitive Price

We offer our plus-size swimwear at the best competitive prices. Conversely, we expertly source materials and produce these garments at reasonable rates.

Premium Quality

We keep our plus-sized swimwear at high quality despite our competitive prices. At Appareify, we understand the importance of providing well-constructed and durable swimwear that offers comfort, support, and durability, representing our brand.

Knowledgeable Assistance

Our professional team offers a rich experience in manufacturing swimwear. So, we're ready to provide tailored support for your plus-sized customers, offering guidance on choosing suitable designs and styles.

On-Time Shipping

We prioritize timely shipping on all our orders. For this reason, Appareify uses streamlined methods to ensure we process your plus-size swimwear order promptly and deliver within the agreed-upon timeframes.

Lower Quantity Order

At Appareify, we accommodate lower quantity orders, which benefits emerging brands or retailers who can't handle large quantities initially. So, we'll help you avoid inventory risks and offer rich diversity for your customers.

Quick Turnaround Time

Another advantage of choosing us is our short turnaround time; we can turn products around within 7 to 20 working days.
What Fabrics Do We Use for Plus Size Swimwear?
When selecting fabric for plus-size swimwear, you must prioritize quality and durability. Here are popular materials to consider:
Nylon

This fabric is one of the top choices for swimwear due to its durability and resistance against chlorine. Plus, it's available in various weights and colors.

Polyester

Although synthetic, this fabric is durable and chlorine-resistant enough to make fantastic swimwear. It's also available in different weights and colors.

Spandex

Popular for its stretchability and comfort, spandex makes fantastic plus-sized swimwear. Plus, it comes in various colors.

Lycra

This fabric is popular for plus-size swimwear because of its high stretch and comfort properties. Like the other fabric options, Lycra also features multiple color options.
With Appareify, You Can Also Expect Other High-Quality Swimwear
Here are some other swimwear options you can order from us:
Streamlined Process to Save You From Hassle
Explore our streamlined process and enjoy a hassle-free order experience:
01
Fill Us in on the Details
Let us know your requirements! From materials and designs to prints and colors, we'll give you complete creative reign.
02
We'll Discuss All Aspects
03
Make Any Last-Minute Adjustments
06
Packaging, Shipment, and Delivery
FAQs
What Are the Common Types of Plus Size Swimwear?
Plus-size swimwear has evolved significantly, offering numerous styles to choose from. If you're starting a plus-size swimwear brand, consider these popular types:
Bikini: A timeless favorite, available in various styles, colors, and designs, perfect for showcasing curves.
Tankini: A bikini with a tank-style top, providing more coverage and support, particularly favored by plus-size women.
One-Piece Swimsuit: Versatile and modest, suitable for all sizes, offering different styles, colors, and support.
Monokini: A revealing one-piece with cutout designs, balancing coverage, and allure.
Cover-Up: Usually worn over a bathing suit, cover-ups add extra coverage and warmth. It's also available in dresses, skirts, and pants.
What Are the Popular Swimsuits Styles for Plus Size?
How to Work With a Plus Size Swimwear Manufacturer?
Feel Stunning at Any Size With Our Curve-Loving Swimwear
| | |
| --- | --- |
| 📐 Tailor-made | Meet all your consumers' needs |
| 🏊 Comfortable fit | Flatter any body curves |
| 🎖️ Assured quality | Help build your swimwear brand |
| 👙 Timeless styles | Delight your target market |
Contact us
Contact us today to discuss your bespoke apparel needs. You can email us at [email protected] or use the form here.