Quality leggings are important, especially when they are representing your business or brand. In this article, we present our top 10 legging manufacturers and suppliers to help you shop with confidence.
10 Best Leggings Manufacturers
1. Appareify: Best leggings manufacturer overall
2. Expert Brand: Best leggings manufacturer for women
3. AEL Apparel: Best leggings manufacturer for quality fabrics leggings
4. Gym Leggings: Best leggings manufacturer in the USA
5. ApparelCN: Best leggings factory in China
6. Goodworth Sports: Best leggings factory for athletic leggings
7. Legging Manufacturers: Best leggings supplier for bulk purchases
8. Zega Apparel: Best leggings supplier for multi-printing methods
9. NF Seamless: Best high-waisted seamless leggings manufacturer
10. Steveapparel: Best custom leggings manufacturer
1. Appareify: Best leggings manufacturer overall
Appareify is a custom clothing manufacturer that truly ticks all the boxes. Its leggings product line earns the top spot in our ranking for its innovative design system which allows completely bespoke creations for every business. With unlimited customization options, Appareify provides your brand with premium leggings for an affordable fee. Overall, they have you covered more than any other manufacturer when it comes to design, production, cost, and sustainability.
Pros
Completely customizable.
Premium fabrics and production.
Excellent customer service, support, and delivery timeframes.
Cons
Custom clothing may take more time than private label clothing.
Shop Appreify here for a legging manufacturer worthy of your complete confidence.
2. Expert Brand: Best leggings manufacturer for women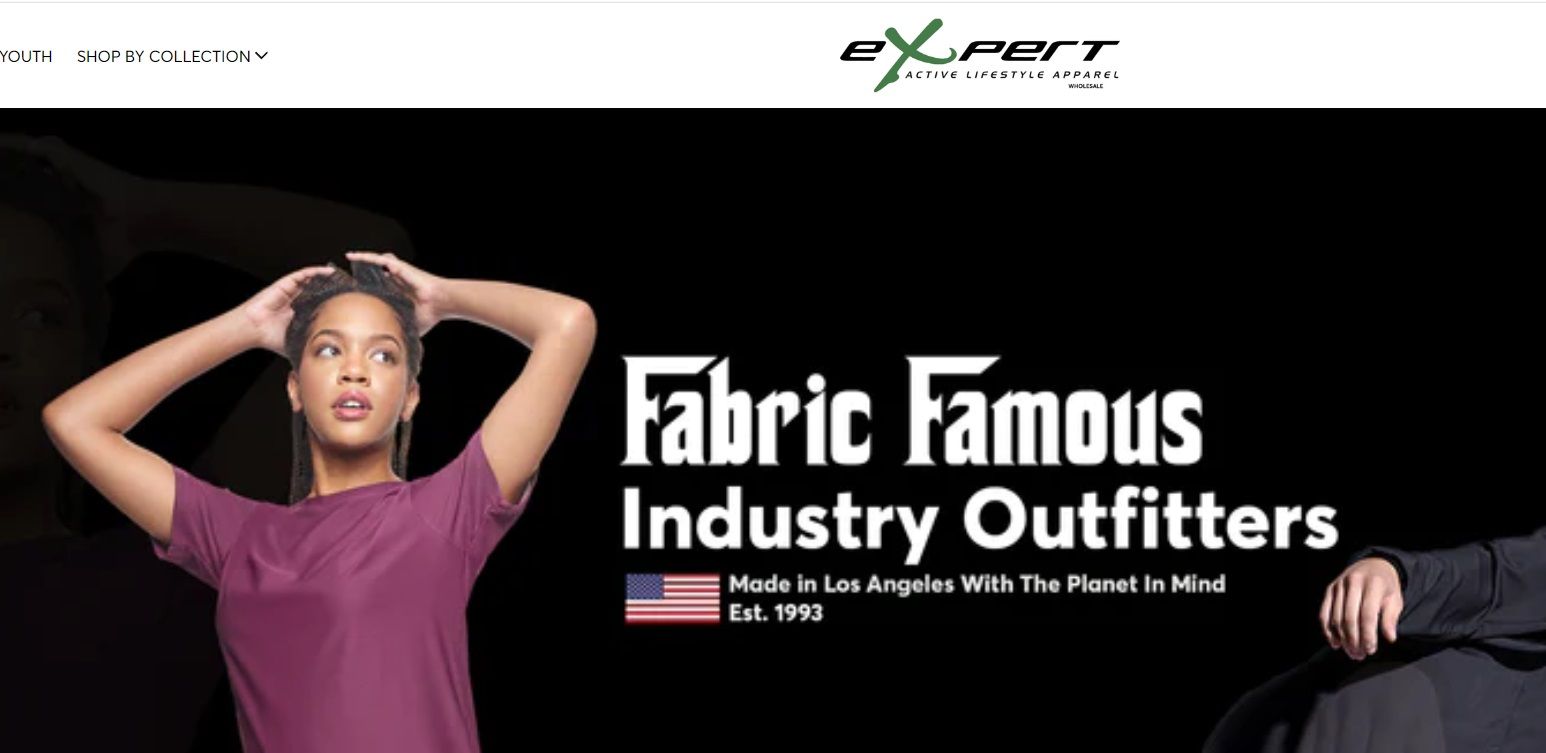 Expert Brand is a fitness apparel brand with over 30 years of experience and expertise to its name. While they offer a vast range of attire for attending a yoga or gym class, Expert's women's leggings are some of the brand's most popular items-and for a good reason! With a range of colors, styles, and fits on offer, Expert can manufacture a bespoke order of women's leggings to help your business thrive.
Pros
Premium fabrics for comfort and better performance.
Free shipping over $500.
Eco-conscious.
Cons
Short exchange or return window.
Limited pattern legging designs.
Shop Expert here for a selection of custom women's leggings that will deliver on both quality and performance.
3. AEL Apparel: Best for quality fabrics leggings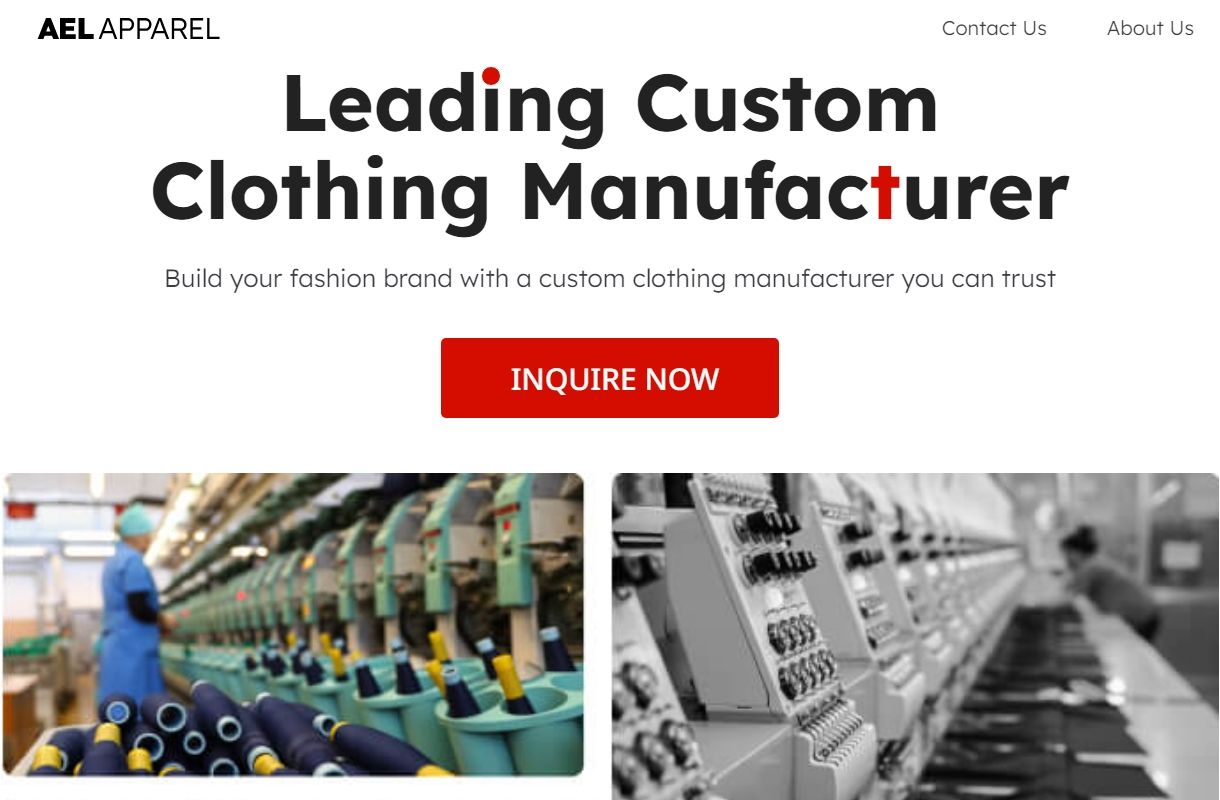 Your customers deserve leggings made using the best materials available, so make sure to shop with a premium leggings factory like AEL Apparel. This leggings manufacturer not only provides custom leggings made with the finest fabrics, but they also offer a range of embroidery and cutting options.
The company also prioritizes sustainability in its manufacturing processes. The use of organic and biodegradable fabrics allows them to provide eco-friendly leggings for your customers. Additionally, they employ advanced technologies and techniques to ensure leggings are durable yet comfortable.
No matter how big or small your business, AEL Apparel can assist with all of your leggings manufacturing needs, regardless of your company's industry.
Pros
Provide high-quality, custom-printed, and embroidered leggings.
Uses the finest fabrics ideal for functionality and comfort.
Huge focus on sustainability.
Cons
The factory is based in China, which can make firsthand inspection challenging.
Put fabric quality first for your customers and shop here with AEL Apparel.
4. Gym Leggings: Best leggings manufacturer in the USA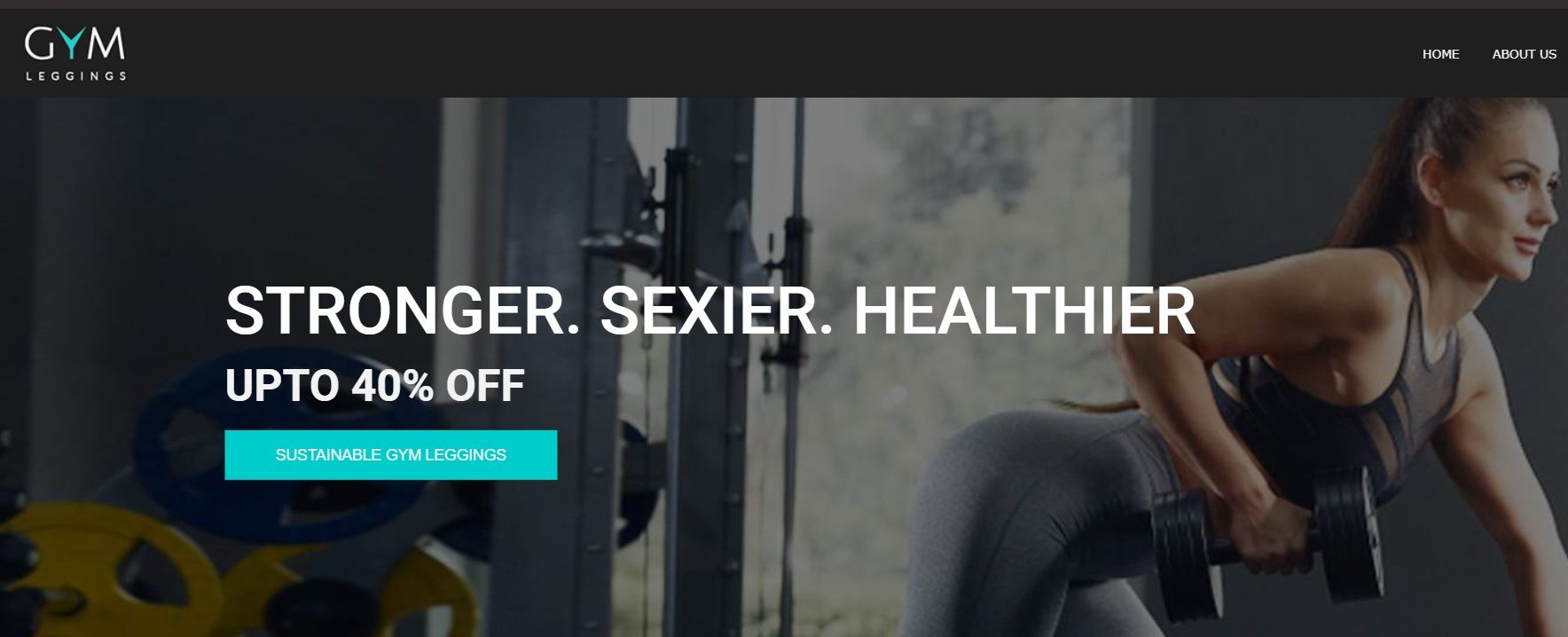 Gym Leggings is an apparel manufacturer that makes sure to utilize the quality of American craftsmanship. As one of the best leggings manufacturers in the USA, their leggings will provide the perfect blend of functionality and style for your customers.
Recognized worldwide for their vast range of customizable products, Gym Leggings also offers a private label service with a huge itinerary of designs and pattern options available. If you're looking for a legging manufacturer based stateside, Gym Leggings provides everything you could ever ask for.
Pros
Specific expertise in legging manufacturing.
Low private label MOQs.
Free delivery options.
Cons
-Only produces leggings, so cannot assist with other apparel needs.
-Uses some unsustainable fabrics.
Shop Gym Leggings here for a range of private label leggings, courtesy of one of the best legging factories in the US.
5. ApparelCN: Best leggings factory in China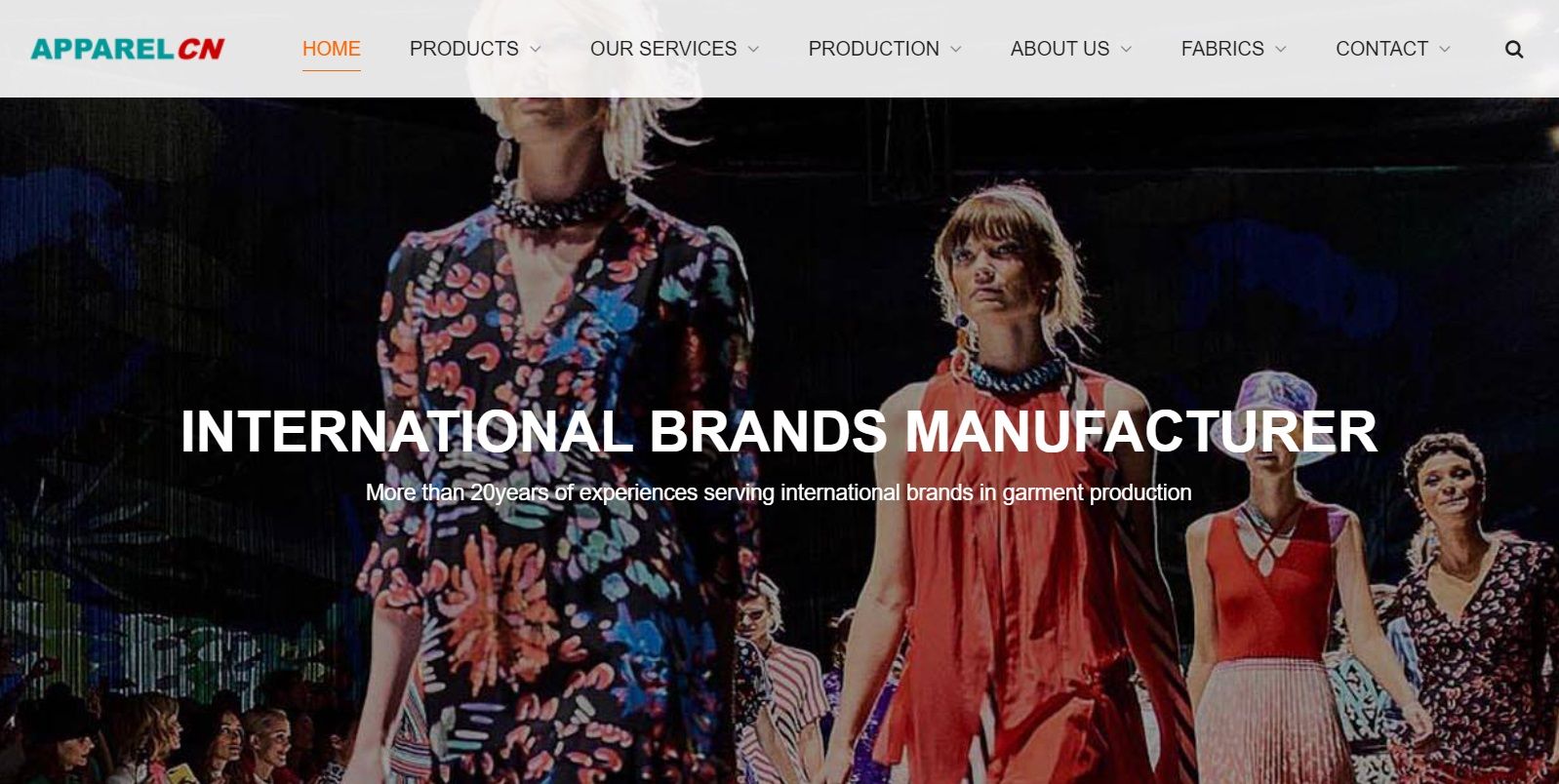 With more than 20 years of providing international businesses with custom leggings, ApparelCN is one of the largest and most respected legging wholesale suppliers throughout China. Specialists in bulk, wholesale fashion, ApparelCN is an expert when it comes to innovative fashion design, fabric selection, and legging production. Your options for bespoke patterns, logo placement, and colors are endless with ApparelCN.
Pros
Perfect for big companies looking to bulk buy leggings.
Supports OEM & ODM.
Can also support smaller businesses with a customized batch service.
Cons
Uses some unsustainable fabrics.
Limited choice when it comes to legging style and fit.
Shop with ApparelCN, which maintains one of the biggest and best legging factories in China.
6. Goodworth Sports: Best leggings factory for athletic leggings
Most of your customers will want to use leggings for their original intention of sporting and athletic activities. Give them the best of the best when it comes to athletic leggings with Goodworth Sports, a leggings factory that prioritizes performance and functionality.With a vast private label catalog on offer, Goodworth Sports allows you to design leggings proudly featuring your own logo and design. This is a manufacturer that ensures your branded leggings will be seen in gyms across the US!
Pros
Made using fabrics and materials for optimum sports performance.
Not required to pay for products until you've sold them.
Over 150 other private label products to choose from.
Cons
Limited choice of color.
No options for patterns and unique designs.
Shop here with Goodworth Sports for leggings that will help your customers go the extra mile with their fitness goals.
7. Legging Manufacturers: Best leggings supplier for bulk purchases

If you're a bigger business looking to buy in bulk to save both time and money, Legging Manufacturers is your perfect solution. Offering a wide selection of leggings and private label options, Legging Manufacturers are proudly one of the leaders in their industry throughout Europe.
With clients like American Express, Disney, and FIFA to their name, you know this is a manufacturer your business can rely on. Legging Manufacturers can handle your larger bulk orders with ease, ensuring a selection of quality leggings for your customers.
Pros
Highly rated private label leggings factory.
Respected reputation having worked with big-name brands.
Huge variety of styles and colors for a customized experience.
Cons
Not all leggings are made sustainably.
Not a huge variation in legging fit.
Check its website for flexible bulk orders of leggings for your business.
8. Zega Apparel: Best leggings supplier for multi-printing methods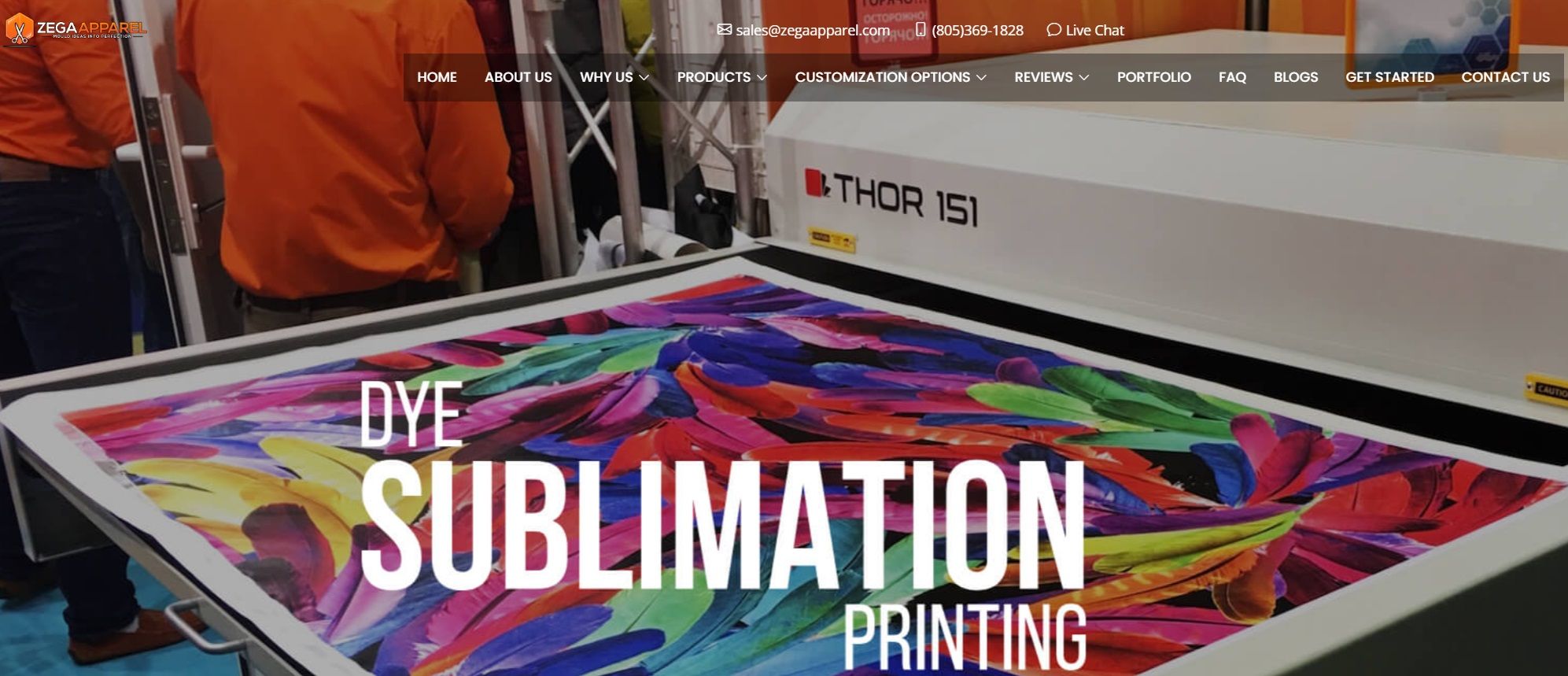 We know your customers want variety when it comes to leggings, and not all patterns and motifs can be achieved with just one printing style. Zega Apparel is a specialist when it comes to multi-printing methods to manufacture stunning leggings for consumers. Using the latest, most innovative printing techniques, Zega Apparel offers high-quality results at a low fee. Invest in designs that last a lifetime and represent your business to the standard it deserves.
Pros
Seasonal discounts for regular customers.
A sweat-shop-free leggings supplier.
Offers unique printing like glow in the dark, puff screen, and 3D.
Cons
No refunds or returns.
Not sustainably focused.
Shop here with Zega Apparel for the unlimited option for print designs on leggings.
9. NF Seamless: Best for high-waisted seamless leggings manufacturer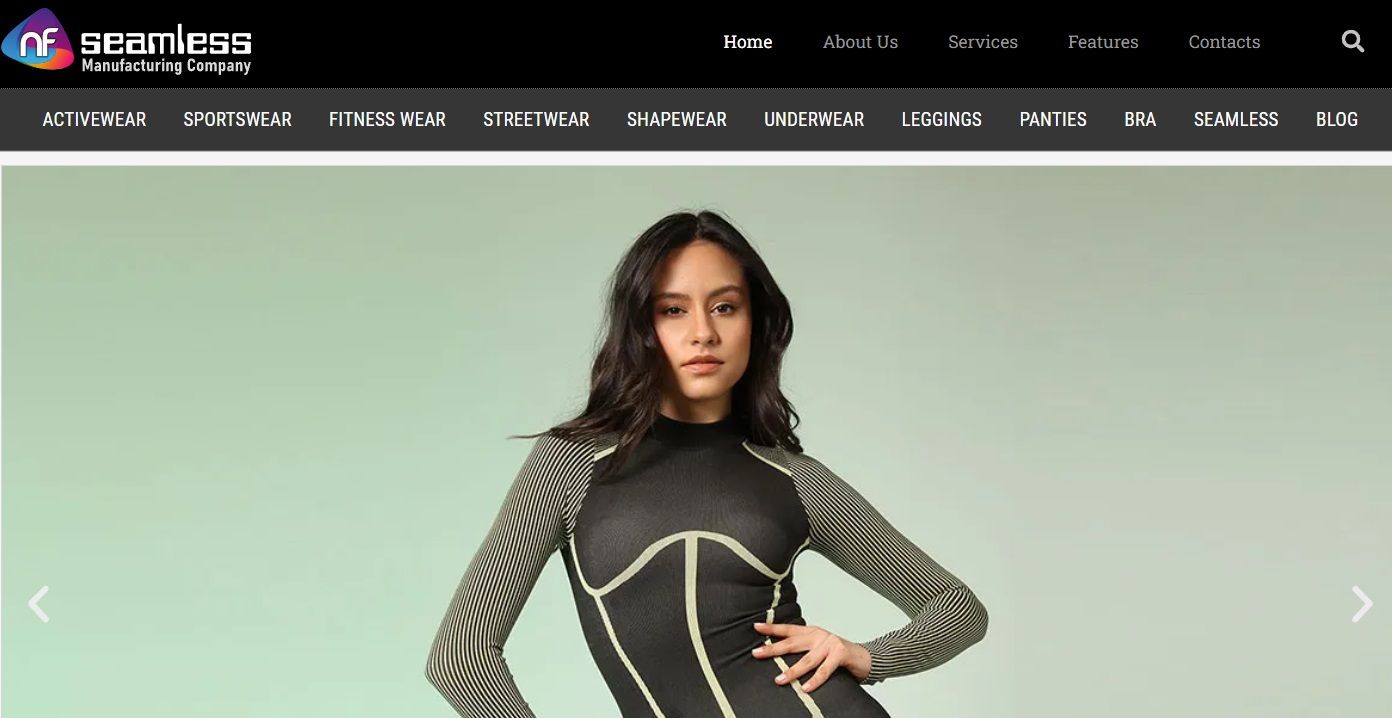 A high-waisted legging provides a flattering fit we know your customers will love, and the best place to cater to your need is NF Seamless. Using innovative fabrics and technology, this leggings factory can create a range of seamless high-waisted leggings completely customized to your brand's style. NF Seamless is also highly eco-conscious, using recycled materials and fabrics to give you peace of mind when choosing them as your legging manufacturer.
Pros
Specialists in seamless garments.
Sustainable.
Many design options available.
Cons
No private label options.
No visuals of legging options on their website.
Shop here with NF Seamless for comfortable, high-waisted leggings.
10. Steveapparel: Best custom leggings manufacturer
Customization options are vital when designing a range of leggings for your business, and nowhere gives you creative freedom quite like Steveapparel. From fabric printing and embroidery to processing, you maintain complete creative control to bring your initial ideas to life.Steveapparel also offers private label services to create bespoke leggings to represent your brand fully, with knitting, cutting and sewing, dyeing, and screen printing just a few of the options on offer for your range.
Pros
A broad range of customization options.
Low MOQs.
Ships worldwide.
Cons
Not sustainably focused.
Longer production and delivery timeframe.
Shop here with Steveapparel for endless choices when it comes to creating your dream line of leggings.
What to Consider When Picking Manufacturers of Leggings
Here are some crucial factors you should take into account when finding reliable manufacturers of leggings.
Minimum order quantities
If you're a smaller company or just a start-up, it's important to find a legging supplier that can cater to low MOQs. This prevents you from spending excess funds on a large order that becomes deadstock.
Experience
Find a leggings supplier that has specific experience in creating leggings, so you can feel confident your order will meet your expectations.
Production plans
Establish how your leggings manufacturer plans to sew and produce your leggings to ensure they will use methods that work for your vision.
Study portfolios
Ask to see examples of a manufacturer's work or testimonials from previous clients to make sure your exceptions align with their previous deliveries.
Enquire about rates early on
Before deciding on manufacturers of leggings, make sure their fee fits within your budget. To avoid disappointment, this should be established early on in your conversations.
Final Thoughts
Choosing the right leggings manufacturer for your business can feel like an overwhelming task. You might not have even known where to start, but we hope this rundown has given you some inspiration and direction to start making your custom leggings dreams a reality. Happy shopping!