If you're wondering how to start a children's clothing line, there are many factors to consider when selecting your kids' clothing manufacturer. Technological innovation, sustainability practices, and continuous adaptation to evolving fashion trends are among the most common trademarks of the world's leading children's clothing manufacturers.
Read on to learn more about the very best kids' clothing manufacturers that continue to break the mold in bringing fashion to the youth and how to determine the best one for you and your family.
Top 10 Children's Apparel Companies to Work With
1. Appareify: The Best Kids' Clothing Manufacturer Overall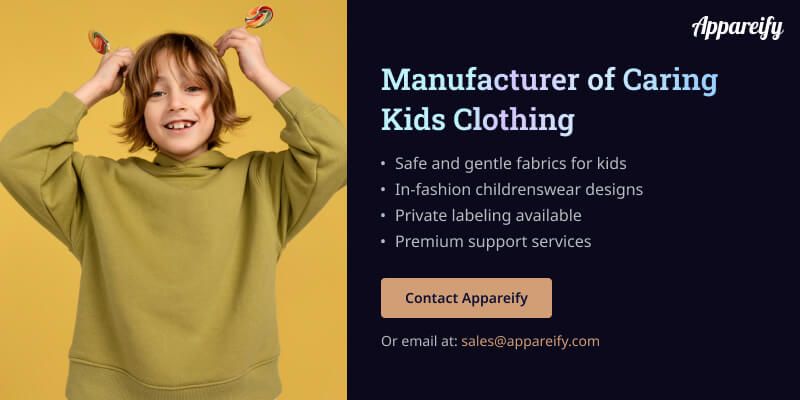 Founded in 2017 and based in China, Appareify provides manufacturing services to recognized brands in over 50 countries and is known for its superior quality clothing, short lead time, and competitive price ranges.
Our services include private labeling, cutting and sewing, embroidery, and small batch manufacturing, and our expertise spans all types of garments (hoodies, leggings, jeans, activewear, swimwear, underwear, and more).
With the aim of consistently creating garments that are stylish, durable, and comfortable, it's easy to see why Appareify ticks all the boxes and is the manufacturer of choice for many name brands, including Tesco, Dunhill, and ASOS.
Explore our kids' clothing manufacturing options!
2. AEL Apparel: Best Kids' Clothing Manufacturer in China
Another one of the most iconic children's clothing companies to come from China, AEL Apparel supplies to businesses in over 50 countries and prides itself on attention to detail, premium materials, and high customization that can meet an array of business needs.
This manufacturer of clothing's ability to prioritize quality includes sourcing only the best fabrics, using advanced machinery in its factories, and keeping sustainability a core factor of its business practices.
AEL Apparel's manufacturing services include dyeing, cutting, sewing, quality assurance, snipping of thread, ironing, and packaging. While they offer a range of clothing types, their kids' range serves children of all ages and is both high in quality and uniquely designed.
Visit AEL Apparel's website right now to learn more about what they offer.
3. The Children's Place: Kids' Clothing Made in the USA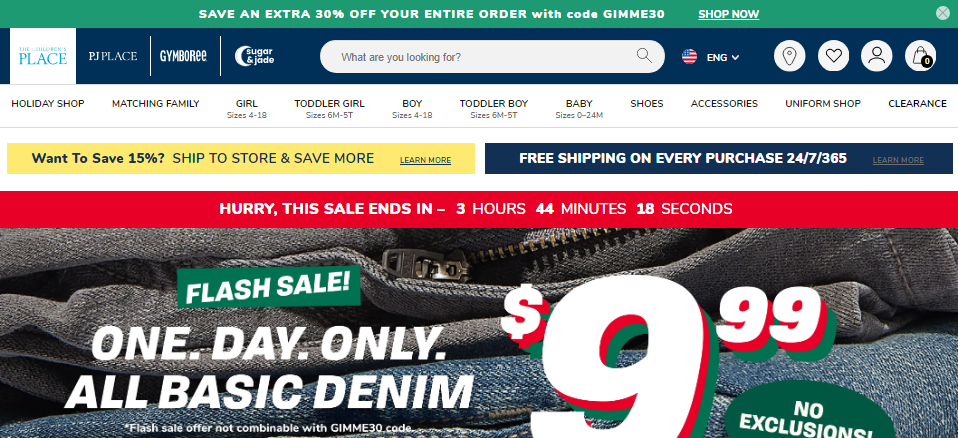 Starting as a retailer of toys, accessories, and children's apparel in 1969, The Children's Place clothing line supplier has grown into one of the leading clothing suppliers for kids across the US. Today, its four brands support the needs of parents and kids by providing affordable, high-quality, inclusive, and confidence-building apparel.
Unlike the first two kids' clothing companies we've mentioned, The Children's Place caters solely to children and babies, allowing it to give greater focus and attention to this specific sector of clothing creation. In terms of children's clothes made in the USA, it appears to be a frontrunner. However, it is a significantly smaller company that doesn't cater to international business on the same scale.
Browse their current kids' product range here.
4. Fruit of the Loom: Professional Children's Clothing Manufacturer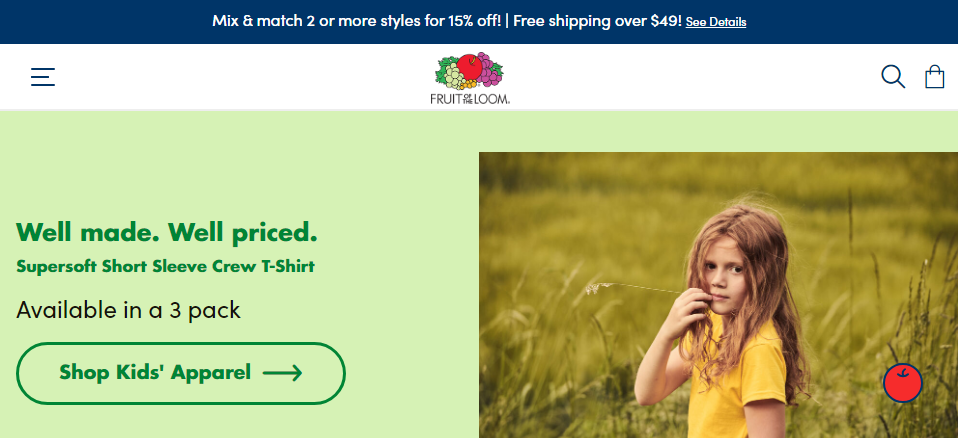 With a brand history that traces all the way back to 1851, Fruit of the Loom began as a small single mill in Rhode Island, US, that produced high-quality cotton cloth and textiles. Now, its colorful T-shirts and range of underwear are known across the globe and can be shipped all across the United States, with special attention given to its range of children's offerings.
Fruit of the Loom's more limited geographical reach means that it can really focus on small batches of high-quality garments made from sustainably sourced materials. However, the clothing it provides is, unfortunately, limited to shirts, sleepwear, and underwear.
Browse Fruit of the Loom's kids product offerings here
5. Organic & More: Best Kids' Clothing Manufacturer in India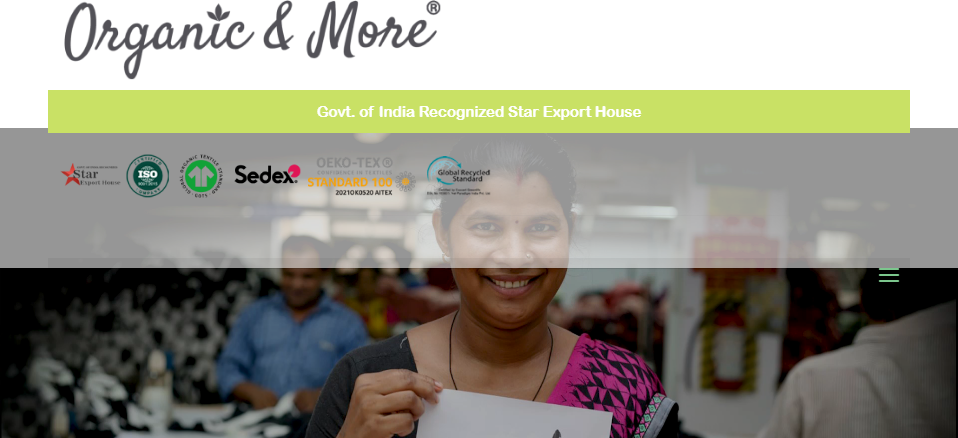 While this small family business, which began in 2005, may have grown enormously over the past 18 years, Organic & More still believes in the value of staying true to its roots. With a focus on ethical manufacturing and sustainable practices, this baby apparel manufacturing specialist has strong associations with rich Indian culture and heritage.
Its prime location in New Delhi allows for short lead times and quick turnaround, but it also prides itself on affordability. It employs state-of-the-art technology in its manufacturing unit and keen attention to detail that goes a long way in ensuring only the best quality.
Learn more about their manufacturing options and sustainability practices here.
6. Silk Routes: Best Baby Clothing Manufacturer in the UK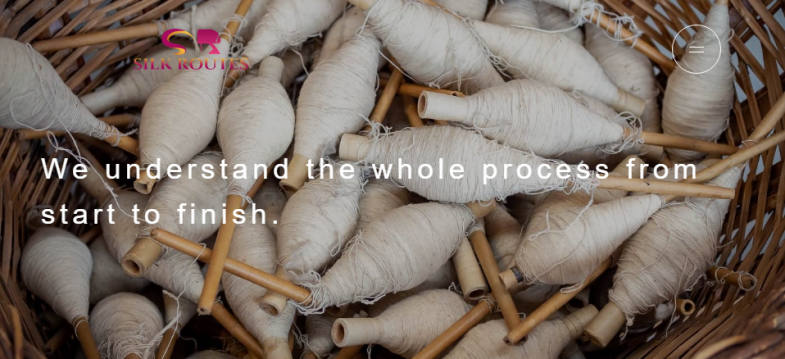 This UK-based kids' clothing supplier boasts flexibility and customization, no matter how large or diverse the order. If you're looking for a real partnership that can assist you with idea generation, design, measurements, labeling, and overall project management from start to finish, then Silk Routes might just have everything you're looking for.
As a dedicated baby clothes manufacturer that specializes in designer baby clothing, this establishment has made a name for itself throughout the UK due to its product and service affordability, fast turnaround, and high-level customization on a per-order basis.
Explore everything that Silk Routes can offer here.
7. KAMUS: Best Children's Clothing Company in Poland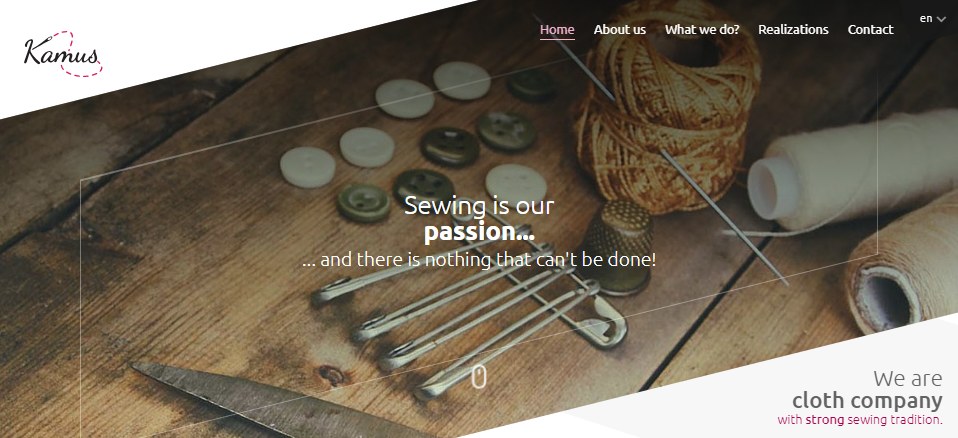 Established in Szczecin in 1990, KAMUS has its roots in a sewing-based family tradition that spans multiple generations. First expanding to Germany, it later tackled the Scandinavian and Benelux markets, where it gained popularity for its reliability in fulfilling contracts timeously and with high-quality, custom-made kids' clothing.
The company boasts a number of impressive brand partnerships, such as with Godske Group, Otto, and Nakon. Today, KAMUS produces and supplies high-quality garments across a range of ages and types (heavy and light coats, formal attire, trousers, dresses, shirts) to markets across Europe.
Its use of advanced machinery, years of experience and qualifications, and order flexibility make it a stand-out company when it comes to children's apparel.
Check out the services of KAMUS here.
8. Stuff: Best Children's Clothing Manufacturer & Supplier in Bangladesh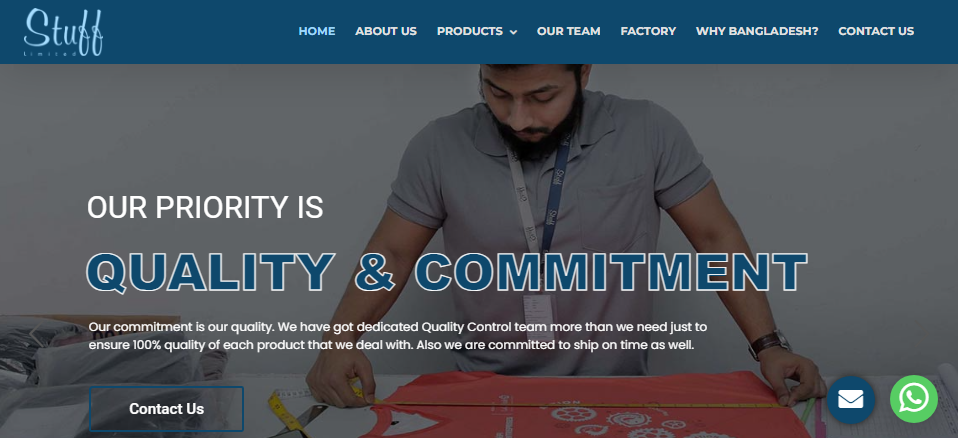 While its name may sound indistinct, the reputation this young company has been able to create for itself is certainly not. Founded in 2015, Bangladesh-based Stuff is a 100% export-focused knit garment cut-and-sew factory that uses only the most modern and sophisticated production lines to meet the needs of business partners.
Its clothing offerings range from swimwear to everyday trousers and shirts for children, and its services include all touchpoints in the clothing production line, from merchandising to quality control, sampling, finishing, and everything in between.
Find out how Stuff can cater to your kids' clothing manufacturing needs here.
9. Too Fabric: Best Kids' Apparel Company in Turkey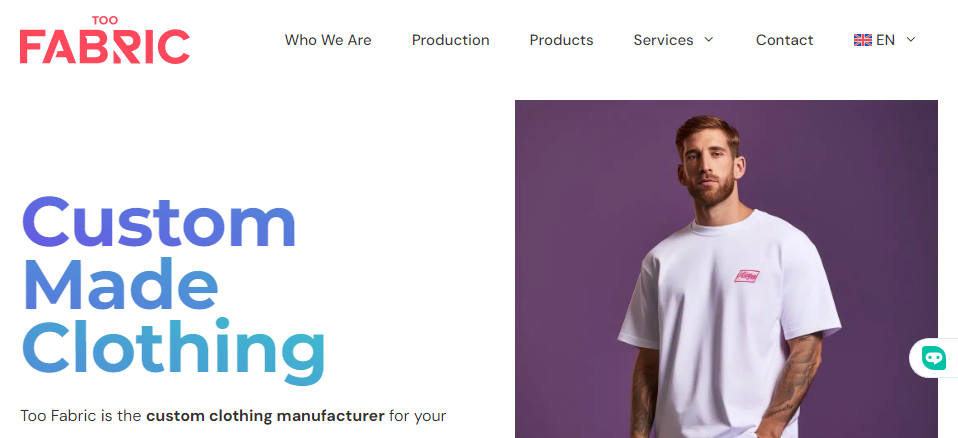 Based in Istanbul, Turkey's most beloved apparel manufacturer gives business partners the option of ordering ready-made apparel or submitting bespoke and highly customizable designs that can be manufactured with the help of Too Fabric's dedicated and highly experienced team.
Specializing in T-shirts, hoodies, and trousers, Too Fabric's employees will ensure optimal quality with their cutting, printing & embroidery, sewing, ironing & packaging, and quality control services.
Too Fabric prides itself on quick response and turnaround times, meeting order deadlines timeously and reliably. Its coveted OEKO-TEX and GOTS certifications prove that sustainable manufacturing practices are at the heart of its organization, further establishing why it's one of the world's best.
Explore Too Fabric's trendy range of products as well as their manufacturing capabilities here.
10. Ethical Nomads: Best Eco-Friendly Kids Clothing Manufacturer in Netherlands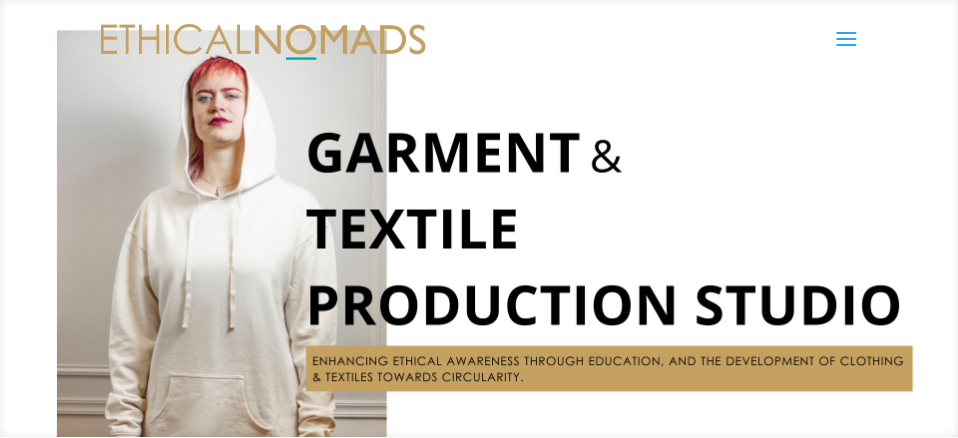 If its name didn't give it away, Ethical Nomads prioritizes sustainable manufacturing for children and adults alike. Based in the city of Monnickendam, this small but qualified kids' clothing manufacturer is dedicated to fulfilling small-batch orders ethically and to a high standard.
As a private-label baby clothing manufacturer, it's not able to take on large last-minute orders but specializes rather in close brand partnerships that go the distance. Specializing in T-shirts, hoodies, sweaters, pants, and tote bags, Ethical Nomads works only with eco-friendly or recycled fabrics to ensure a lower carbon footprint.
Read more about the company's steadfast mission towards sustainable clothing for kids here.
What to Look for When Choosing the Best Children's Clothing Manufacturer & Supplier
With so many choices to make when it comes to children's apparel manufacturers (the ones we've listed are just the cream of the crop), it's easy for you to become overwhelmed and forget what is most important when choosing your manufacturing partner.
After examining all the benefits and shortcomings of each supplier, you should have clarity on three things: Are the clothes it creates safe, comfortable, and durable? Safety, of course, should be your number one priority when it comes to children's clothing.
Is the clothing safely manufactured, with little room for error? Is it made from potentially toxic or unhealthy fabrics and materials that could bring harm to children? Are components sustainably sourced and manufactured? These are all important factors to consider that affect how "safe" the clothing from this manufacturer is.
Of course, children's clothing also needs to be comfortable. Remember that kids are constantly playing outdoors, doing sports, climbing, running, jumping, and rolling on the ground. The clothes your manufacturer produces should be able to withstand all of this and still provide little ones with optimal comfort.
This, of course, also plays into their durability - how long can you see these garments lasting? Are they garments that could be worn for years to come with little to no wear and tear? This contributes to their overall value perceived by the consumer, as no one wants to pay for a piece of clothing that will fall apart at the seams within a few months.
The Best Baby Clothing Manufacturer for Startups & Established Businesses
Of course, if you want all of the above and more guaranteed without having to verify it yourself, Appareify is the clear way to go. This renowned clothing manufacturer prioritizes the needs of children when designing and crafting their apparel and is dedicated to providing comfortable, durable, and safe clothing options at an affordable rate.
We at Appareify is committed to slow, conscious fashion, sustainable manufacturing practices, and ethically sourced materials, using fabrics made from organic cotton, organic hemp, and recycled polyester to create clothes with a conscience. The experienced production team has racked up years of expertise in the field of manufacturing only the best clothes for kids of all ages.